Move away from Predatory Pricing to Pricing Analytics for long term sustainability
by Dr. Bikramjit Chaudhari, on Nov 17, 2020 11:20:12 AM
Estimated reading time: 2 mins
Pricing Analytics is highly useful in not only a booming economy but also otherwise. It is the key to ensuring not just growth but profitable growth. Predatory pricing is out of context for a sustainable business. So is hunch based pricing. Price Intelligence and Price Analytics offers a discreet mechanism to arrive at insights towards enhancing business value.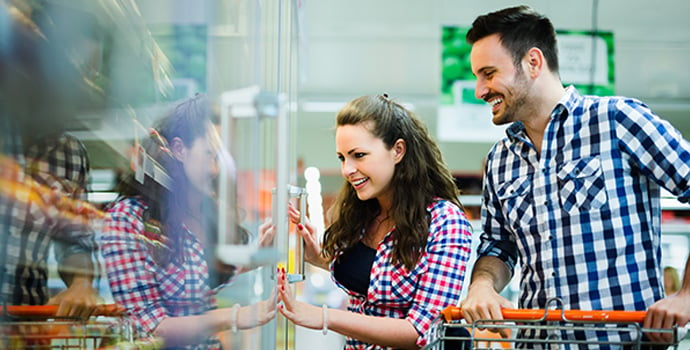 Pricing Analytics is not just Advanced Analytics – It is much more …
Arriving at the right pricing is a complex task. To achieve the right pricing, businesses need to understand different factors for achieving sustainability as well as profitability. At the same time, it is a no-brainer that attractive pricing plays a crucial role in generating and improving revenue. Analytics plays an important role in arriving at the right pricing. In fact, Predictive Analytics models based on historical data and the resultant sales spikes is the foundation of arriving at the right pricing.
Predictive Analytics allows businesses to decide on the pricing. Here are some key strategies in arriving at the right Price Intelligence:
Fundamentals of Pricing Analytics
Customer KYC
Value-based pricing
Quick wins
80:20 rule
Tiered pricing
Price promotions
Customer KYC
Collect customer data and classify or segment them into different categories. Develop premium, economy, and mid-market products with different pricing. The mechanism propagates customer satisfaction but also brand affinity through thick and thin as well as ensures profitable growth.


Value-based pricing
Customer retention and product value go hand in hand. Value of the business offerings is the key for retaining customers. Price Analytics allows to tag the right price to the right value. Here the value and the price are complementary to each other and follows a direct proportion trajectory.


Quick wins
Some fast price rectifications to suit the market scenario, offering' value, and historical pricing allow businesses to tap some quick wins. For example: Special pricing for pandemic pricing, Festival Bonanza, New Year pricing, etc. Such periodic pricings allow registering high revenues in short time.


80:20 rule
The rule is true in most business situations. Look for the 20% most profitable customers who are responsible for the 80% of the revenue. Follow their channel affinity and invest in those channels. Though these channels turn to be expensive they tend to be the preferred channels of those 20% who are the most profitable revenue generators.


Tiered pricing
It goes hand in hand with customer segmentation. The dimensions of the segments or the number of customers in those segments allow to decide the tiered pricing. Price Analytics help businesses to define the different tiers and pricing to maximize profitability and revenue.


Price promotions
Price Analytics allows to evaluate customers vis-a-vis the market scenario and determine the right promotional campaigns at the right time. This goes hand in hand with the strategy that ensures quick wins through special pricing.
Effective use of Price Intelligence Analytics
Six tips to achieve profitable growth with Price Intelligence Analytics | Watch now >>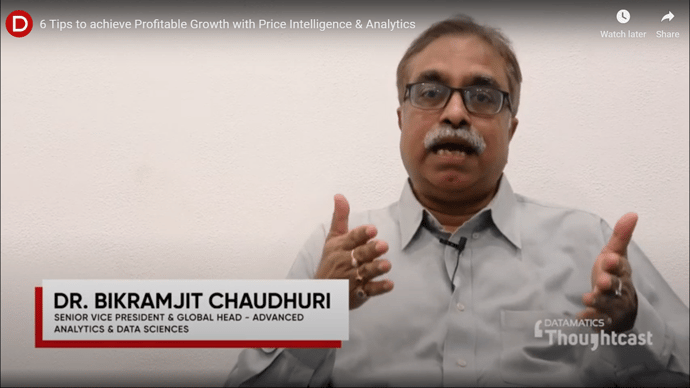 Benefits of Pricing Analytics
Effective pricing strategies and tactics allow businesses to:
Improve promotion effectiveness by 25%
Deliver a 2 to 7 % improvement in sales
Improve revenue margins by 2 to 5%
In summary
Market conditions are not the same. They continuously change depending on geo-political scenarios. Price Intelligence and Price Analytics powered by Predictive Analytics models allow businesses to dynamically change pricing to suit market conditions to ensure sustainability and profitability.
Next reading