Prioritize Orders with Intelligent Automation powered O2C Automation
by Navin Gupta, on Feb 9, 2022 7:45:39 PM
Estimated reading time: 3 mins
Manufacturers are a part of multiple value chains. It is imperative for them to prioritize orders to maintain a healthy balance between order fulfillment and cash flows. Furthermore, it is important for them to build an O2C mechanism that is seamless and less human-dependent for tapping each and every order received through different channels. Intelligent Automation is "the solution" to this business dilemma.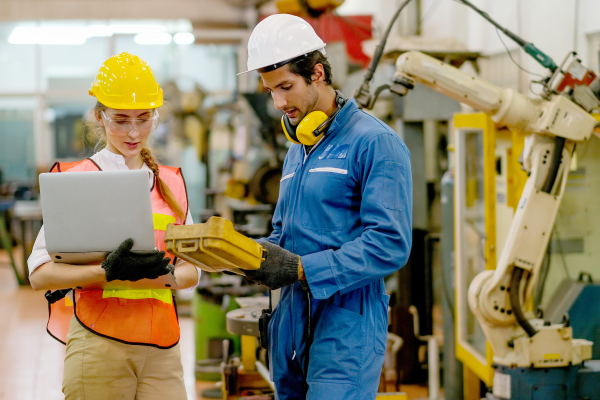 How does Intelligent Automation make the O2C setup impeccable?
Intelligent Automation is an ensemble of intelligent document processing, robotic process automation, artificial intelligence/machine learning algorithms, workflow, rules engines, and analytics. It seamlessly integrates the different silos in the finance and accounts section, especially the accounts receivables and accounts payables, and inventory, production, and fulfillment departments to form one integrated digital entity or a digital platform. It offers high real-time data visibility minus the processing bottlenecks. It imparts high agility to the digital ensemble, makes it less human-dependent, and offers straight-through processing that makes the entire O2C setup highly efficient. The analytics and AI/ML components quickly analyze the customer-specific outstanding and creditworthiness from data within the ensemble and from external public sites on an ongoing basis. This intelligent combination digitally assigns a value to each customer so that orders can be prioritized one over the other and processed faster and better. It allows generating a sustained cash flow through impeccable O2C management with a gated approach.
What are the different gates in Intelligent Automation powered O2C Automation?
O2C Automation in Finance & Accounting has different gates for seamless order prioritization and fulfillment –
Order Management: It is an integrated set up between the order management and customer relationship management systems that seamlessly tap each order or purchase order and extract the order details. This data then flows into the core business systems. This gate ensures that orders are efficiently managed, inventories of supplies and finished products are continuously monitored, receivables are seamlessly tracked through fulfillment and payment realization, and all systems are updated for P&L calculation.
Credit Management: It tracks a customer's credit score by continuously monitoring their payment histories and publicly hosted sites. It is a crucial stage before onboarding customers and accepting their fresh orders. It weeds out the customers with high DSO scores and prioritizes the high business value customers over others in a person-independent setup. It auto-revises credit limits or negates them completely based on real-time updates about the customers. This gate also plays an important role in shortlisting candidates for up-selling and cross-selling different products and positioning offers to value-based customers.
Order Fulfilment: After order prioritization, the order manufacturing and fulfillment department step in and execute the order as per the standard agreement. This team then enters the remarks about the order fulfillment so that it is routed for an appropriate bill generation for the product and service being delivered.
Bill Generation: This gate fetches the details from the system ingested purchase order details and remarks of the fulfillment department to generate the bill. It is then sent to the customer through a digital medium after the goods and the appropriate services are delivered while eliminating the overheads.
Digital Payments: This gate receives the payment in a digital mode from the customer. At times, a digital customer portal allows the customer full visibility about the fulfillment status and the bill so that the customer can make digital payments through the portal. This gate eliminates operational costs for the manufacturer and the customer and builds a strong symbiotic relationship.
Cash Application: This gate reconciles the payment received in the bank account, the purchase order, and the invoice and highlights discrepancies if any. It eliminates the long-drawn manual process, error, and rework.
Report Generation: It allows the manufacturer to generate different reports and dashboards to view the status of business operations including orders, fulfillment, receivables, and cash flows, all in real-time. It allows the manufacturer to identify the roadblocks and generate insights to build stronger operations and business plans.
Benefits of Intelligent Automation powered O2C Automation
O2C Automation allows the manufacturers to integrate the silos for seamless order management. It allows to –
Track orders from different channels
Perform digital credit analysis of customers
Monitor processes from order to cash realization
Receive orders and payments through a digital platform
Generate a sustained cash flow even in face of Force Majeure
Reconcile the payments received with all the related records
Generate reports for real-time visibility of business operations
In summary
O2C Automation powered by Intelligent Automation allows a manufacturer to build a symbiotic relationship in a value chain. It allows to prioritize orders from customers as per their creditworthiness, optimize processes, fulfill orders, realize payments, and generate healthy cash flow.
Next reading