Reduce Operational Costs in Contract Management with AI/ML
by Shashi Bhargava, on Dec 7, 2022 2:31:58 PM
Estimated reading time: 3 mins
Key takeaways from this blog
AI/ML improves operational agility and efficiency in Contract Management.
It helps to auto-read and understand unstructured data and reuse it.
It exponentially reduces turnaround time and operational costs.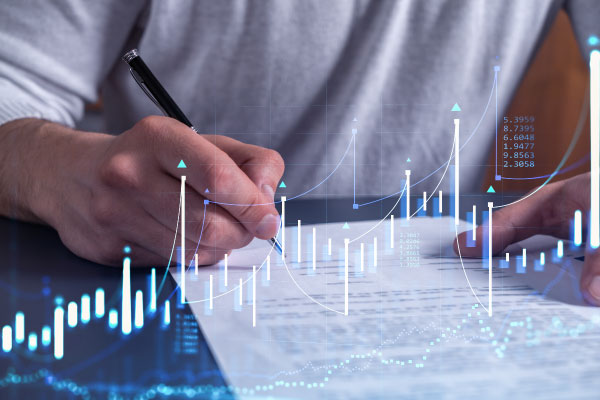 Artificial Intelligence/Machine Learning (AI/ML) is a philosopher's stone that exponentially improves every process' agility and efficiency. Contract documents are a part of almost every business and industry. AI/ML enhances the efficacy of Contract Management by manifolds. Businesses have heavy Contract Administration and Contract Management workloads, while human resources are limited. AI/ML offers disruptive solutions that take Contract Fulfilment/Management, Contract Negotiation, and Vendor Management to a completely new level.
What are the technologies used in Contract Management?
Contract Management automation solutions make a holistic use of Intelligent Document Processing (IDP), Robotic Process Automation (RPA), AI/ML, Natural Language Processing (NLP), and Text Analytics. They are deployable on Premise or Cloud.
IDP parses the lengthy document images, ingests the text in an unstructured format, and converts it into a structured format that is easily stored and managed for downstream processing.
RPA moves the text between different systems, in real-time, with a non-intrusive approach for accelerated data processing.
AI/ML and NLP read the data from the contract document and extract critical information and clauses in context-specific scenarios for metadata and future use. It also highlights ambiguous language for immediate correction.
Text Analytics reads through the text to classify and extract specific information, sentiment, the relationship between clauses, and other points for specific action.
Cloud enables seamless management of high volumes of contracts for use and reuse of clauses, storage, and seamless retrieval at speed.
Contract Management – Important AI/ML Use Cases
AI/ML and allied technologies make it possible to automate tasks that were unimaginable in the past. These tasks are impossible for humans to execute with high speed and accuracy while managing huge workloads. These tasks are –
Data Extraction: The AI/ML solution extracts clauses from earlier contracts with high speed and accuracy. It makes it possible to thoroughly analyze contracts and classify the different sections and clauses that are useful while building new contract documents. It assigns a score to the extracted sections/clauses in a context-sensitive manner for later use. It also extracts the critical information for attaching it as metadata and summary to the digitized version for seamless search and retrieval. It takes Contract Administration and Contract Lifecycle Management to a new level.
Authoring: It was simply unimaginable to auto-author contracts. Here, the solution learns from earlier contracts and builds terminologies and clause libraries with scores that make it possible to auto-create a contract document. It identifies the text patterns and suggests changes during drafting. It suggests clauses with scores, metadata, and summarized versions for the newly authored contract. Integration of Cloud-based rate engines suggest the best rates for a service or product as per the geography for informed negotiations.
Risk management: It uses NLP to highlight the key differences between different review versions of contracts. It suggests alternatives with score(s) to eliminate risk, build the contract in your favor, and best administer the contract.
Insights generation: It extracts the important KPIs, SLAs, and other vital points for administering, monitoring, and tracking the contract. It enables businesses to build dashboards for insights and complete visibility of the contract administration along with quality assurance. The insights enable humans to administer the contract with high efficiency, which is unimaginable without AI/ML support.
Reviews: It highlights review suggestions. It helps to compare the different contract versions that are reviewed by different stakeholders and integrate the observations into one version at speed. It allows for completing reviews through multiple stakeholders and finalizing the contract quickly.
Benefits of AI/ML in Contract Management
Digitize: It helps to build and manage contracts over a digital platform.
Unstructured data: It helps to read and understand unstructured data and take meaningful informed action.
Extract key information: It helps to extract key information for metadata, summary, and library building.
Identify challenges: It helps to identify challenges within a contract and negotiate the terms with the vendor.
Drive value: It drives immense value by improving KPI visibility and administering contracts over the contract lifecycle.
Visualize: It helps in data visualization through dashboards and monitoring contract performance.
Improve turnaround: It improves the time in contract creation, review, and finalization.
Reduce costs: It reduces operational costs in contract lifecycle management as well as vendor management.
Streamline administration: It reduces risk and helps to build the contract for mutual benefit. It helps businesses in ensuring compliance throughout the contract lifecycle.
In summary
AI/ML helps in optimizing Contract Management throughout the Contract Management Lifecycle. It enables businesses to auto-read lengthy contracts, extract the key points, reuse the content, extract metadata and summaries, and reduce operational costs. It takes Contract Management to an entirely new level.


Next reading