Why do you need an RPA CoE?
by Ulhas Kulkarni, on Sep 16, 2019 8:01:00 PM
Estimated reading time: 3 mins
As per Gartner, Robotic Process Automation (RPA) is a digital enablement technology. It is a business enabler that automates routine and predictable data transcription work, more popularly known as swivel chair operations. With year-on-year growth of more than 63%, it clocked total revenue of around $850 million in 2018. In parallel, given the rapid evolution of IT and the ease of use and implementation, businesses find it increasingly difficult to wait for IT involvement to leverage their RPA effort. RPA bots perform exactly in the way in which you tell them to perform with almost 100% accuracy, achieving a faster TAT while offering an option to scale up. Yes, RPA allows you to scale up! But when it comes to scaling up individual manual effort, it fails!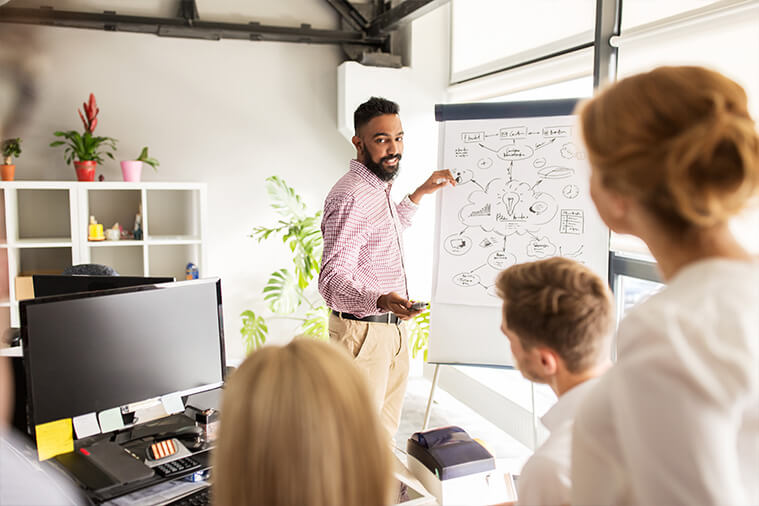 Can RPA be implemented at enterprise level? Does RPA fail at enterprise level?
RPA as a technology is a game changer by itself. Yes, it can be implemented at enterprise level. Along with complementary services such as Artificial Intelligence (AI), Optical Character Recognition (OCR), Natural Language Processing (NLP), Voice Recognition, and Analytics / Business Intelligence, RPA can automate a wider range of processes. This includes automation using highly unstructured data such as printed documents, scanned copies, email, etc. Yet 50% of pilots fail and almost 63% of RPA projects don't meet the deadlines.
As per surveys, RPA projects primarily fail due to:
Wrong process selection
Siloed approach
Lack of enterprise-wide buy-in
Lack of project sponsorship
Limited or no involvement of IT teams
High dependency on RPA vendor
Why an enterprise-level RPA Centre of Excellence (CoE) is required?
Multiple automations, but siloed approach:
Due to ease of implementation and need for democratization, businesses identify an issue and self-deploy RPA solutions. As there is limited involvement of IT or a central authority, the solutions falter on issues of enterprise security and scalability. For an enterprise-wide implementation, embrace an integrated approach towards a secure and scalable RPA effort.


Plucking low hanging fruit only:
For ensuring quick RoI, businesses tend to go for simple processes without involving IT. This blunts the risk appetite to automate more complex processes. As more than 70% of automation requirements are complex, involve technical people to retrieve maximum business benefit by using RPA.


Scalability issues with a highly scalable technology:
Different sections within the same organization, which are separated by distances or operations, engage different RPA products at different points of time. This results in heavy dependency on vendors and gives rise to issues related to enterprise-wide scalability. Resolving disconnect between departments and seeking an executive-level sponsorship enables an integrated approach while scaling-up the RPA endeavor.


Changes to underlying systems:
Enterprise processes undergo change over a period of time. This renders the RPA automation at the UI level futile. A central body governing the enterprise-wide automation, the changes to processes, and the corresponding changes in the RPA scripts enables protecting and re-training the RPA investment.
Taking steps towards building an RPA CoE
Having a central authority in the form of an RPA CoE to govern the RPA implementation helps overcome the aforementioned problems. By engaging people, processes, technology, and governance practices, enterprises can look ahead to improve operational efficiency and integrate the old with the new applications, and continue to grow the enterprise-wide RPA footprint.
Watch Pre-recorded webinar on "Setting up a CoE for RPA"
Following are the steps towards building a highly efficient RPA CoE:
Framework: Define processes at enterprise level as well as set up standards, best practices, and guidelines.


In-house expertise: Do engage a vendor at the beginning for hand-holding but develop internal expertise to build on business agility and eliminate duplication of efforts.


Change management: Engage change management principles to enable process change.


RACI matrix: Instead of implementing RPA as a tactical activity, take it up as a strategic initiative with proper segregation of governance roles and responsibilities.


Define roles: Engage people at different levels and hierarchies by creating go-to roles such as RPA sponsor (change ambassador), champion, business analyst, solution architect, developer, and infrastructure engineer to ensure better participation from the entire organization.


Collaboration: Integrate RPA with the IT ecosystem and business to institutionalize cross functional collaboration and derive business value.


Focus on outcome: Shortlist processes for RPA with a focus on time-to-market and maximizing return-on-investment and business impact.


Design and monitoring: Establish a unit for central monitoring of the bots and hedge against risks by setting-up a separate bot design and monitoring function.


Uniformity: Establish ownership of the RPA tools at the CoE level to develop consistency of efforts, maximize returns, and leverage scope and scale of economies to deliver value.
RPA use cases - The low hanging fruit for automation
Here are some RPA use cases from different industries and some guidelines on how RPA can help you achieve operational excellence across the length and breadth.
Read now >>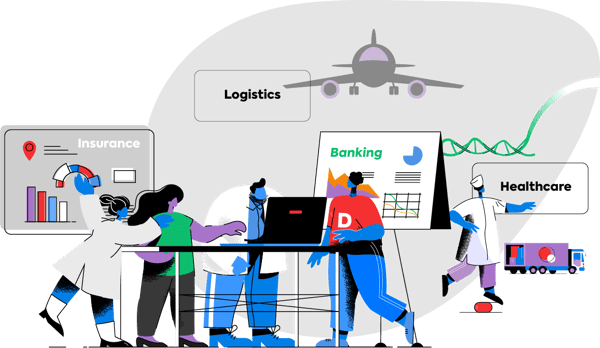 In summary
RPA CoE enables organizations to take program initiatives at enterprise-level and maximize returns. Strong governance enables a controlled execution and is helpful when more processes are automated. The CoE identifies and owns the processes for RPA implementation thus enabling a successful scaling-up of the activity while harnessing economies of scope and scale. A centralized monitoring system in the form of a CoE ensures more compliance while encouraging an effective handling of the challenges. All RPA implementations are encouraged to have a CoE at the helm, the constitution of which would only change depending on the size of the organization and RPA effort with the difference of one person handling multiple roles.
Next reading