6 Best Practices to facilitate Case Management in Insurance & Healthcare
by Navin Gupta, on Sep 29, 2021 2:10:35 PM
Estimated reading time: 3 mins
Insurance providers, health insurance providers, healthcare providers, nursing homes, care services, and assisted living centers offer a coordinated services between different specialist groups round the clock. Professionals working for these specialist groups operate in shifts, requiring a definite handover of duties at a pre-defined time, quite similar to a relay race 24 x 7 x 365. They have to simultaneously deal with a number of active cases on a day-to-day basis as well as stay responsible and accountable for the queries and regulatory compliances of their universal caseload, including active and inactive ones. Manual record keeping breeds latency in the system and inhibits seamless operations. A digital platform, on the other hand, allows to adopt a dynamic approach in case management, at scale, and creates a seamless expressway for delivering new products and expanding operations in new geographies. It enables the providers to maintain a minute-by-minute detailed record of the services delivered and the resulting outcomes for each and every case, which is serviced and executed. It allows the primary owner and the other authorized users to access the information at the finger tips during servicing and care providing.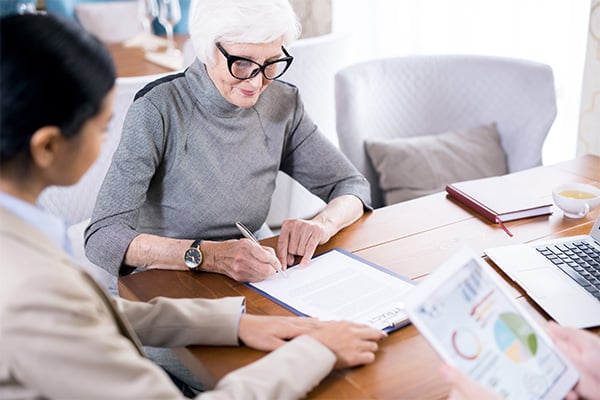 What is Case Management?
Case Management is an aggregation of duties comprising planning, processing, coordinating, implementing, and monitoring the services delivered for each case, such as an insured, a patient, or a care home inhabitant, in the Insurance and Healthcare domains. In most cases, a dedicated case manager is the primary owner. It is a relationship manager in the insurance domain and a doctor in case of healthcare provider setups. The primary owners are responsible for a number of concurrent cases on a day-to-day basis. They are responsible for delivering benefits to their customers at the same time ensuring that there are no revenue leakages for their institution. In addition, they are accountable for any regulatory compliance query that may arise in the future.
6 Best practices in Digital Case Management in Insurance and Healthcare
A digital platform enables seamless Case Management of current as well as historical cases. It records all the demographic details, case details, events and the services delivered on a daily basis and during the lifetime of the case. It allows to generate a detailed snapshot or a dashboard of the real-time status of the insured or the patient, which assists in proactively managing the case on a day-to-day basis.

Following are the best practices for maintaining up-to-date case information in real-time –
Intelligent document processing: Using this technology allows the provider to extract data from any paper-based report and incorporate it in the core business systems.
Robotic process automation: It synchronizes the data between multiple core systems and business systems that are the pillars of the institutional insurance and healthcare provider facilities.
Workflow: It seamlessly routes the captured information in the buckets of the case manager and the role-holders in the responsibility-accountability matrix.
Rules engine: It has in-built rules that allow the user to seamlessly comply with institutional and state regulations, pre-conditions, and exclusions while servicing each case. These are over and above the application code.
Analytics: It allows to discover trends and patterns within one case as well as demographically identical cases, turns business data into insights, and facilitates business decisions.
Cloud: It allows to host the case management applications on-premise or on-cloud to facilitate centralized operations and authorized anytime anywhere of cases.
Benefits of Digital Case Management Platform
A digitally enabled case management platform offers immense benefits of scale to the institutional providers –
Centralized operations: It allows to centrally manage the operations with a secure, anytime anywhere access to the case manager and all the authorized stakeholders.
Reduced OpEx: It reduces the operational costs and manual efforts with a marked migration from manual administrative procedures allowing the service providers to focus on their core competence of building customer relationship and care giving, in Insurance and Healthcare respectively.
Collaboration: It allows the case manager and the other institutional staff to seamlessly collaborate 24 x 7 x 365 in serving their customers and patients.
Alerts & reminders: It allows to set digital alerts and reminders for pending tasks and upcoming events, such that the next in line in the service can deliver in the 24 x 7 shift operations.
Improved productivity: It improves productivity by manifolds, such that the institutional providers can concurrently cater to many customers and patients.
Efficient management: It increases the efficiency of the primary owner / case manager and the other stakeholders allowing them to service proactively rather than reactively and efficiently handle work peaks as well as emergencies.
Summary
Servicing and care providing are full time jobs in the Insurance and Healthcare Provider domains, respectively. Harnessing technology best practices over a digitally enabled platform not only allows the primary owners / case managers and the care providers to proactively service their customers and patients but also frees their time from manual administrative processes to focus on their core competence of customer relationship building and care giving.
Next reading