A Future ready Mid-Market: ECM solution enabled FIs
by Amit Sharma, on Oct 16, 2019 8:44:01 PM
Estimated reading time: 3 mins
The Financial Services landscape has undergone huge transformation in recent years, especially with the onslaught of Fintechs that have antiquated traditional banking. The challenge becomes more prominent for small and mid-sized banks, Financial Institutions (FIs) and Non Banking Financial Companies (NBFCs) with customers demanding round-the-clock, personalized services.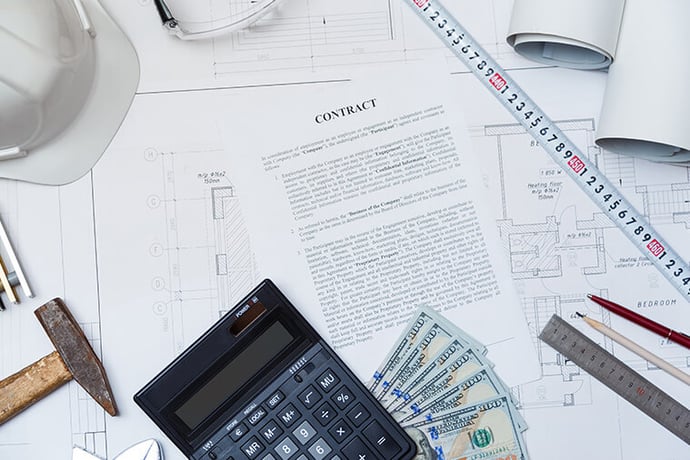 As banks and FIs are compelled to operate leaner and better in the complex environment, they need to address few key questions:
Can we cut down on customer onboarding time?
Can we speed up (loan) processing for our customers?
Can our frontline employees easily access all the information they need?
Can we track all our business activities accurately?
To thrive in the current landscape, institutions need to have an integrated solution in place that can easily process large amounts of data and documents and seamlessly manage workflows, thus improving the speed of business operations. A well-designed Enterprise Content Management (ECM) solution, built using COTS products of the likes of IBM FileNet, effectively does all of the above, enabling banks and FIs to enhance customer experience, and achieve operational excellence.
Advantage ECM: Use cases in Financial Services
Technology innovation has armed organizations with all the building blocks to create advanced ECM solutions, integrating Big Data, Artificial Intelligence (AI) / Machine Learning (ML) for deriving helpful insights that can further buttress competitive positioning of FIs. Below are a few use cases of IBM FileNet for mid-market banks, NBFCs and other financial institutions.
Customer onboarding
While a smart mobile app and an enhanced online banking experience does much to boost customer experience, what matters most for customers is the speed of the processes and ease of onboarding. A robust ECM solution, built using products such as IBM FileNet, maintains all transaction related documents in a central repository and also enables integration with the onboarding workflow. This enables easy access and personalized client communications making for a smooth onboarding experience.
Loans processing
Loans involve a high volume of paperwork and in most cases records that must be stored as both digital and physical titles, original signed documents that prove the ownership of transfer title. An ECM system powered by IBM FileNet not only provides a single repository for multiple format loan documents, but also ensures security by providing role-based access to the information. Automated workflows make creating, editing and managing documents a seamless activity.
Trade Finance
Trade Finance, as we know is still a very paper-based business. With multiple parties involved, banks, importers, exporters, regulatory bodies, etc. and each party playing a vital role in the transaction, an error on the part of one would have a significant impact, leading to the delay or even cancellation of the transaction. An ECM solution, powered by IBM FileNet, in trade finance automates the entire trade lifecycle, seamlessly connecting with the bank and multiple parties involved to complete international trade transactions. Meeting SLAs for processing the trade transactions without any error, ECM caters to a multitude of Trade Finance transactions.
Claims processing
When a claim is made, it calls for the submission of various documents and a tedious verification process. An ECM solution creates a unified claims management experience integrating document management, workflows, case management, and records management driving operational efficiency by reducing dependency on paper-based processes.
ECM plays a big role in many other operational and functional areas as well, such as, Contract Management, Invoice Processing, Mutual fund- new fund offering, employee relationship management, project finance, etc. ECM solutions enable organizations to provide faster, better customer service, informed communications, better governance, reduced compliance risks and minimizes infrastructure and administration costs.
Moving Finance forward – Future ready ECMs
As Holly Muscolino, vice president, IDC's Enterprise Content Management research program states, "Growth will be driven, in part, by expansion in the mid-market and rapid growth of newer, more modern cloud-enabled solutions. An important driver continues to be the automation of internally and externally facing business processes as part of a larger enterprise digital transformation initiative."
Small and mid-sized banks, NBFCs and mid-sized FIs are the backbone of every economy as they support mid-sized businesses across verticals to invest and grow. Considering their unique value proposition, it is imperative for the smaller organizations to invest in an ECM solution, such as IBM FileNet, that addresses the above trends. With the right ECM, revenue realization can be a matter of months providing organizations the platform to capitalize on strategic opportunities and fuel future growth.