Achieve 100% Compliance and Error-free Work Environment with Robotic Process Automation
by Rajesh Agarwal, on Dec 27, 2018 3:48:06 PM
Estimated reading time: 4 mins
Robotic Process Automation (RPA) helps businesses assimilate change and continuously evolve by harnessing business complexities yet creating harmony and a better compliance framework. A strong compliance eventually culminates into stronger governance at the enterprise level.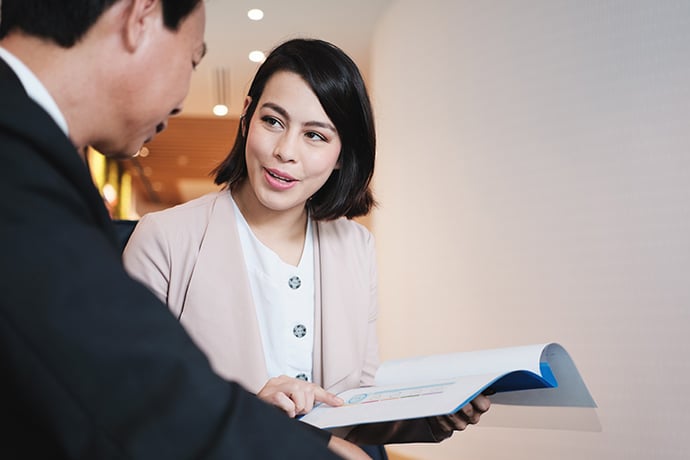 A strong governance model with enhanced compliance is an elusive target for many. With RPA, this prized target is well within the reach for most businesses. RPA not only drives cost reduction and efficiencies, but is also instrumental in process acceleration, resulting in enhanced customer service. By actively monitoring and programming the RPA deployment and the changes required in processes and protocols from time-to-time, businesses tend to build stronger and agile enterprises.
Errors are a major source of drain on the revenue for many enterprises. RPA automates processes and helps to bridge the gaps. It has the potential to achieve end-to-end automation and business transformation. RPA technologies bring enormous operational merits to the table and address numerous areas, of which the prime ones are listed below. With these technologies, businesses can enhance compliance while eliminating errors from processes to achieve 100% accuracy. Cost savings and high scalability are also achieved alongside.
Enhanced Compliance
RPA executes the programs, for which it is configured, with almost 100% accuracy. Along with perfect automation of tasks and workflows, businesses also achieve ready traceability, in the form of transaction logs, which is necessary for compliance. This impeccable execution is contrary to the manual work of rote that tends to erroneously miss out steps resulting in higher process variance. The erstwhile scheme-of-things used to translate into an elusive Six Sigma compliance target for customer CTQs (Critical to Quality trees). Using RPA platforms that are spruced up with several add-ons, which simultaneously execute automatic data entry and detailed log generation, compliance for internal and external audits becomes easy.
Case-in-Point: Dynamic deposit of Money is one of the RPA processes implemented by a leading bank for auto-monitoring the 'Swipe Out' and 'Swipe In' thresholds from savings to fixed deposits and vice versa. The RPA technology overhaul resulted in 100% compliance to service level agreements and at the same time achieved 80% reduction in costs.
A step-by-step and systematic implementation of RPA for business processes throughout the organization eventually leads to strong governance at the enterprise level.
Zero Errors
The technology has the proclivity to perform voluminous rule-based tasks with zero error, whereas human beings are prone to inconsistency and slip-ups. RPA requires clearly defined workflows so that voluminous repetitive tasks are seamlessly executed. The RPA bots follow the pre-programmed operating procedures executing the tasks in a pre-defined framework every time. This arrangement equals to error free execution. RPA thus adds value, immensely strengthens the automation agenda, and eliminates the risk of errors seeping in during the lengthy manual procedures. Additionally, the automated RPA cycles streamline processes, pull data together for compliance, and highlight any misses, thus strengthening the overall organizational protocols while lending strength to its fiber.
Case-in-Point: One of the leading international manufacturing companies transformed their Bank Reconciliation process with RPA. They automated the task of downloading the bank statements in PDF format from the websites of different banks. Subsequently, using RPA, they set up a process to extract the required information from ERP and Accounting Systems and reconciling them against banking statements. The automation resulted in eliminating errors associated with manual data entry by 100% and simultaneously reduced the time required for the manual process by 90%.
High Scalability
RPA frameworks ensure that the automation thumb prints are replicated across the enterprise in a consistent manner. The framework is highly agile and scalable and can be scaled-up as per requirement by deploying hundreds and thousands of bots. Similarly, the operations can be scaled-down when the requirements are running slack. RPA platforms are strong and sturdy and assure organization-wide replication of the compliance frameworks at will. In a dynamic and competitive market, high scalability is an imperative for continuous evolution.
Case-in-Point: A global infrastructure player automated their Investment Accounting process across their group companies. The client used multiple bots to daily track over 150 transactions worth millions in hundreds of mutual funds, which were purchased across the group, and automatically populate the details in their ERP system. They were successful in eliminating duplication as well as errors by 100% and increasing productivity by 600%. RPA also made it possible to scale-up the transactions as per periodic peaks and improve profit margins.
In summary:
RPA enables businesses to assimilate change and continuously evolve while adhering to compliances. A strong compliance enables stronger governance. RPA benefits, such as improved governance, reduced errors, and high scalability intermingle to increase the risk appetite of businesses.