Increase Business Productivity by 600% with Robotic Process Automation (RPA)
by Rajesh Agarwal, on Dec 27, 2018 3:57:25 PM
Estimated reading Time: 3 mins
Robotic Process Automation (RPA) and Advanced Robotics are completely changing the business paradigm. Process efficiencies that were out of reach earlier due to human ineptness to handle massive amounts of work along critical timelines have suddenly become achievable.
A plethora of tools are available in the market for measuring process efficacy, highlighting gaps, and increasing business yield. The tools ensure the mitigation of concern areas, thereby increasing business efficiency and throughput. Over the years these tools have immensely helped businesses in fine-tuning their operations and increasing output – be they Lean, Six Sigma, or Kaizen. Today, RPA has taken over the mantle. RPA is all the erstwhile productivity enhancement tools put into action with the sole intention of eliminating error and increasing efficiency. Undoubtedly, RPA has become a prime tool in the stack of business process management (BPM) services.
While one of the key impacts of RPA is the significant reduction in operational costs, that is not the only impact. The other pros are improved quality, streamlined processes, increased speed, and improved efficiency. With the enhanced level of process integration achieved by RPA along with Artificial Intelligence (AI) based algorithms, businesses achieve tremendous amount of qualitative thrust in through-put. This technology combo is popularly known as Advanced Robotics or Advanced RPA. It has the proclivity to reduce the typical working hours registered by a human by 5 times and enhance the speed by 12 times, that results in a cumulative productivity boost by 50-60 times. Advanced Robotics or Advanced RPA again is a prime tool in the BPM software stack.
RPA Case-in-Point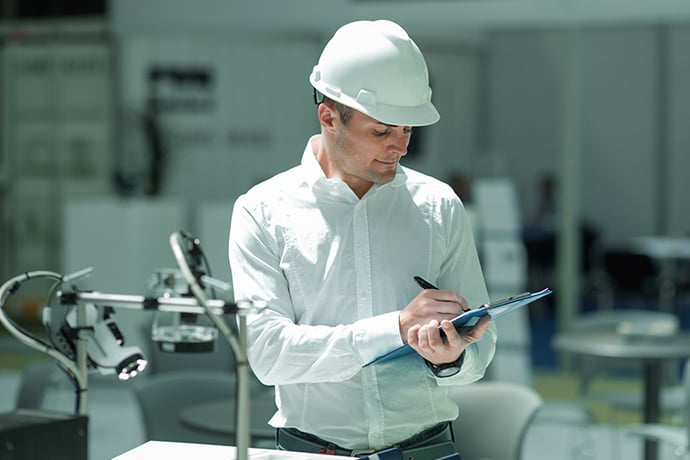 Advanced Robotics improved productivity by 600% for a huge conglomerate.
Read media report >>
A global conglomerate operating in Resources, Logistics, and Energy sectors adopted Advanced Robotics to monitor their investments in mutual funds and simultaneously record details in their SAP system such that they increased productivity by 600%.
The conglomerate had 20+ companies under its umbrella and they had invested in 200+ mutual funds across the group. A team was manually monitoring and tracking 150+ transactions worth millions on a daily basis and entering data in their SAP system with the aim of trading and increasing profit margins.
The person-dependent process was highly complex and also resulted in missing out transactions and recording erroneous data in the system. The process being manually intensive and handled by multiple people also resulted in duplication of data.
Daily dividend calculation and trading was quite complex and even minor misses resulted in high value errors. Manual validations and master file updates were tedious and also consuming a considerable time. Additionally, increasing the volume of transactions to increase profits was not feasible and they faced scalability issues.
Advanced Robotics, which was layered across multiple steps, offered a turnkey solution
An automation layer categorized the mutual fund statements from attached documents and automatically downloaded them in a data server.
The solution consecutively used applications for continuously checking arrival of new statements. Additionally, they extracted the relevant fields and information from the statements that were downloaded in a highly unstructured format with the help of RPA tools, which had in-built checks for highlighting duplicate processing.
Subsequently, the solution used Advanced Robotics to auto-populate the mutual fund related data into different screens of the SAP-based system. The RPA solution made intelligent inferences by using the validations thrown by the SAP system and intimated the human operator accordingly to take the right action.
Further, the solution made use of an automation layer to churn-out customized reports, which allowed the manager to quickly take decisions related to trading, selling, and re-investment.
Benefits achieved by RPA
The multi-tiered RPA solution allowed the conglomerate to completely eliminate errors due to human lapses. While deploying an extremely technology-driven solution, RPA empowered them to make their systems highly responsive at the same time eliminating duplicates and missing entries. Technology gave the entire process of trading and investments a huge productivity boost by 600%.
Some RPA use cases across industries
RPA helps achieve operational excellence and increase customer satisfaction.
Read now >>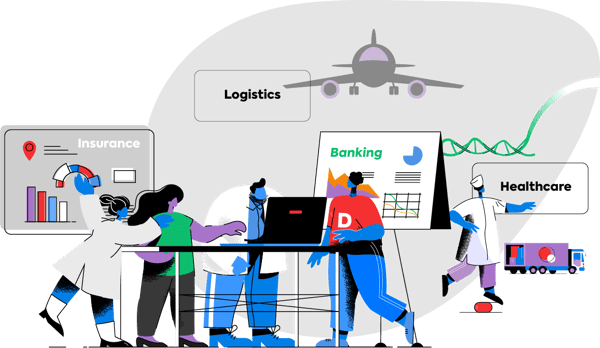 Next reading