Automate ESG evaluations with AI/ML
by Shashi Bhargava, on Dec 15, 2022 8:54:58 PM
Estimated reading time: 3 mins
Key takeaways from the blog
AI/ML-enabled ESG/CRA evaluation helps you run daily evaluation cycles for all your corporate stakeholders.
It helps you build sustainable business relations without forfeiting your investments through non-performing assets.
It gives you a competitive advantage by improving your cash flow and creating value for your internal/external stakeholders and investors.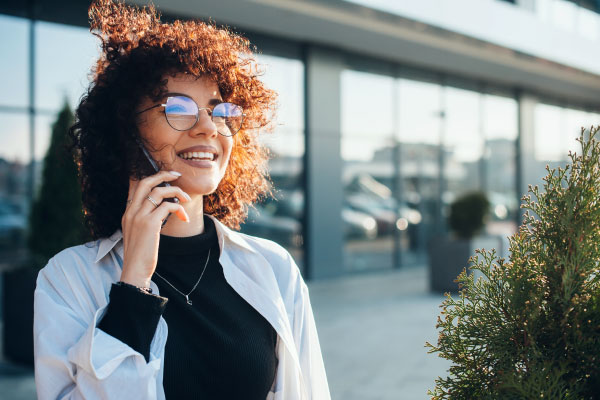 Environmental, Social, and Governance or ESG rating is increasingly important to evaluate a corporate entity's standing. An ESG-responsible entity is usually safe for business transactions. Corporations seek ESG-responsible entities for responsible investing and for purchasing products and services. Similarly, vendors go the extra mile to consider business credit and revise credit limits for ESG-responsible businesses. Today, ESG rating is equally essential compared to Credit Rating Analysis (CRA) rating. ESG evaluations are tedious to perform, considering the humongous data to be analyzed. Conventionally, ESG-focussed businesses rely on their in-house analysts to identify data from public and private domains voluntarily disclosed. Insights generation and visualization from the data are tedious. The entire rating generation cycle is time-consuming, and the reports are released/refreshed annually. However, investment decisions depend on real-time data. Artificial Intelligence/Machine Learning (AI/ML) enables you to analyze humongous data in real-time.
What is ESG rating? Why are ESG ratings important?
Environmental, Social, and Governance or ESG rating evaluates a company's strategy related to the said ESG parameters. It measures a company's standing vis-à-vis these said parameters. A company with a high ESG rating is safe for potential investments.

The ESG factors include reducing carbon footprint, adopting clean energy resources, supporting social causes psychologically and monetarily, adopting good labor practices and corporate governance, taking responsible geo-political stands, etc.

Corporate entities with high ESG ratings are socially responsible and have a good standing compared to peers. They are safe for investments, have high customer loyalty, and have sustainable business operations. However, interested parties have to be on the lookout for Green Washers.
What is Green Washing?
Green Washing consists of certain practices adopted by business entities to portray a façade of socially and environmentally responsible business dealing in environment-friendly products/services with a holistic approach. They make unsubstantiated claims about their products/services and related to internal and external stakeholders to create a positive impact on the society and the environment compared to market peers. They claim support for employee diversity, inclusive growth, and giving back to the community and the environment while failing to produce auditable evidence.
How does Artificial Intelligence/Machine Learning (AI/ML) enable ESG evaluation?
Artificial Intelligence/Machine Learning (AI/ML) intelligently automates the ESG/CRA evaluations comprising humongous data across the public and private domains. Automating the evaluation process enables running the evaluation cycles almost daily compared to yearly manual analysis. It makes the process stronger and highly accurate delivering real-time evaluation of the ESG and CRA rating compared to the corporate entity's global peers.
A corporate entity that maintains a high ESG/CRA score has sustainable business practices and turns highly successful in the long run. Such entities are long-term business players that generate tremendous value for self and society. They are wealth creators without any adverse impact on the environment and society. AI/ML-enabled ESG evaluation helps you evaluate the right candidates for foreign direct investment (FDI) and doing business at large.
Benefits of AI/ML in ESG evaluation
Sustainable business relationships: It enables you to constantly evaluate business stakeholders and prospects for building long-term relationships.
Green Washer elimination: It helps to weed out the Green Washers from the selected candidates for FDI and business.
Foreign Direct Investment: It helps you select the right candidates for FDI and disembark as Venture Capitalists to nurture business goodwill and give back to society.
Competitive advantage: It gives you an edge as compared to your peers in eliminating your non-performing assets early on. Investments saved is revenue earned.
Financial performance improvement: It directly impacts your financial performance by doing business only with sustainable and profitable companies that don't default on payments.
Investor/stakeholder loyalty:

Constantly assessing stakeholders and prospects on ESG/CRA ratings improve your cash flow by leveraging different corporate strategies. The profit generated is harvested back into the business to create value for investors and stakeholders.
In summary
AI/ML-enabled ESG and CRA evaluations help you to analyze humungous data in public and private domains in real-time for faster business decisions. It enables you to run daily evaluation cycles compared to yearly manual evaluations. The automated processes bring forth a stronger and more accurate analysis that enables you to gain a competitive advantage in the market compared to peers.
Next reading