Automate the CFO Back-office using Intelligent Automation to optimize inventory and cashflow
by Navin Gupta, on Jul 4, 2022 9:58:16 PM
Estimated reading time: 4 mins
Key takeaways from the blog
The CFO back-office Automation powered by Intelligent Automation optimizes the F&A process architecture.
It allows setting step with agile value chains in dynamic global markets.
It enables resource optimization and asset utilization.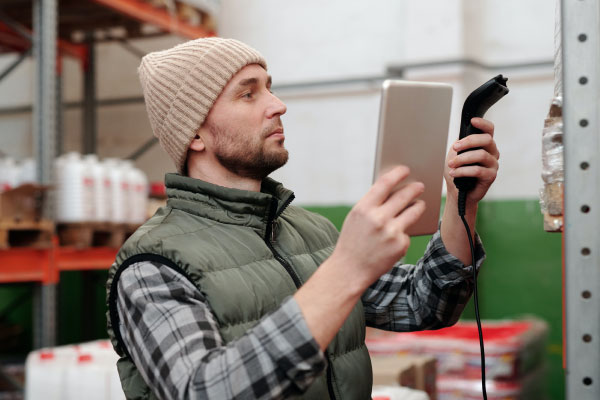 As businesses endeavor to be part of global value chains in dynamic business environments, process optimization across all business touchpoints is a mandate. Automation adoption has already picked up the pace to accelerate the inbound and outbound delivery process while working with minimum inventory, monitoring the business spend, improving cash reserves, and increasing cash flow. The CFO back office has to be agile and match the step with the value chain, which prefers to be just-in-time and work minimalistic given the market upheavals. Intelligent Automation platform and Mobility-enabled services optimize the existing IT infrastructure in the CFO back-office.
CFO back-office automation – Important requirements
Today, CFOs are actively involved in day-to-day business operations. Being responsible for the business EBITDA, they drive the digital leadership in organizations and demonstrate how digital technology platforms drive business outcomes. Their crucial key result areas include –


Optimize inventory: Instead of having raw material stock and building on finished product inventory to fulfill market demand, businesses choose to work with minimum inventory and fulfill demand just-in-time (JIT). This minimalistic approach allows businesses to improve cash reserves as well as save on inventory pile-up and warehousing costs. To work in the JIT mode as part of a value chain, the CFO back-office must be fully automated to accelerate the accounts payable and optimize receivables management to reduce debtor days.
Improve cash flow: Businesses have to be prompt in tapping orders in an omnichannel environment and fulfill them to have a sustained cash flow and improve revenue. The whole process from receiving the order to fulfillment and receiving cash has to be automated to maintain cash reserves to fulfill business obligations.
Reduce operational costs and improve operating margin: The CFO has to be on top of the organization's spend to reduce costs and improve margins. Automating the entire record to report process is necessary for controlling and managing the business spend. Spend Analytics allows the CFO back-office to be in complete charge of cost control and optimization of operating margin.
Improve workforce productivity and efficiency: As businesses operate in agile value chains, invoice and purchase order processing must execute with maximum efficiency. Intelligent Automation, which uses productivity enhancement tools, such as robotic process automation, AI/ML-enabled intelligent document processing, workflow, chatbots, and analytics, improve workforce efficiency and morale.
Optimize asset utilization: Businesses have to optimize material and product inventory for reducing operational costs and improving asset utilization. Internet of Things and RFID enable businesses to track and keep stock of the inventory in real-time. RPA and IDP components of Intelligent Automation allow to quickly update the databases as the material and goods enter and leave the business premises, respectively. The analytics component allows to forecast the demand and supply and optimize the inventory and yield.
Improve vendor/customer experience: In agile business scenarios, vendors and customers need to be aware of the payment and order status, respectively, in real-time. Portals that offer visibility of the process improve vendor/customer experience and increase trust for continuing business relations.
Intelligent Automation platform – Optimized Inbound and Outbound delivery
Intelligent Automation leverages F&A IT investments and scales up the workforce productivity as well as the organization's operational efficiency through systems optimization and end-to-end automation. It streamlines the core F&A processes singularly as well as across the organization's business ecosystem to improve inbound and outbound delivery and overall management –
How does Intelligent Automation optimize Inbound and Outbound delivery?
During Inbound delivery, Procurement/Administration teams receive paper-based invoices along with the consignment. They scan the document and supportings and upload to a common repository or email box. The RPA component of the Intelligent Automation platform calls the IDP component for extraction of the unstructured data and conversion to structured format by using AI/ML algorithms and routes it to the core systems. RPA component calls the PO and GRN records for 2/3-way matching powered by fuzzy logic. It then routes the data to the AP systems for initiating online bank payment to the vendor. An elaborate manual process that otherwise takes more than seven working days for execution executes within a few minutes while keeping F&A records up-to-date in real-time.

Outbound delivery also follows a similar route with paper-documents. Delivery/Packaging teams receive paper-based purchase orders in an omnichannel environment during an order/consignment dispatch. RPA component scans and routes it to IDP for data extraction and conversion to a structured format. RPA bots then route the data to Delivery/Packaging teams, AR for invoice generation, and Inventory Management for inventory updation. The system electronically sends the invoice to the customer and a hard copy accompanies the consignment to the Logistics group. The data flows seamlessly through workflow-enabled approval gates along with the consignment from the manufacturing unit shores through the Logistics group to the customer.
Benefits of CFO back-office automation
CFO back-office automation by using the Intelligent Automation platform brings to the table multiple benefits –
Optimized inventory and cashflow: Allows to work with minimal inventory and maintain sustained cash flow.
Improved operating margins: Reduces operational costs and improves operating margins for participating in multiple value chains.
Improved workforce morale and efficiency: People-process-technology integration enables faster turnaround time, order fulfillment, and organizational growth.
Optimal asset utilization: Ensures optimum asset utilization with minimal inventory.
High vendor/customer satisfaction:

Improves visibility, trust, and satisfaction in the vendor/customer community.
Simply put
The CFO back-office Automation is important to keep pace with agile value chains in dynamic markets. Intelligent Automation platform allows streamlining and optimizing the back-office processes to improve the overall cash flow and margins. It creates an organizational framework for optimized inbound and outbound delivery.
Next reading