Benefits And Features of A Payroll Management App
by Smitesh Singh, on Mar 24, 2022 5:15:29 PM
Payroll management is a practice as old as the concept of money. As businesses expand, payroll management is one of the tasks that can be easily offshored, given lesser priority over core business processes, or digitized solely for desktops. However, modern enterprise and ISV settings are more mature, efficient, and are highly coupled with employee satisfaction, and therefore have been reaping the benefits of in-house payroll management through a subscription-based or proprietary mobile app. In this blog, we will talk about the benefits of the payroll management app and some of its vital features.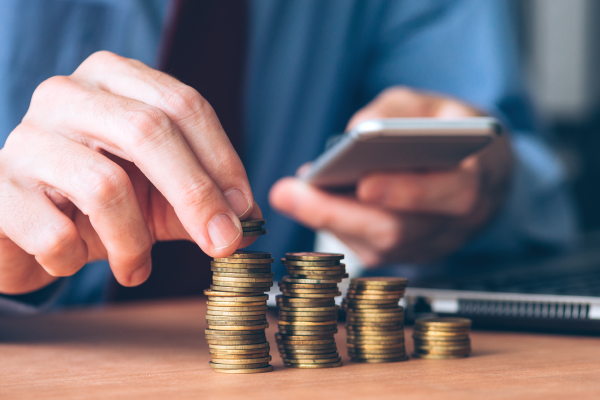 What is a payroll management app?
A payroll management app is crafted to manage and monitor the payroll processes in a company, automate certain tasks, and have all the data accessible right on the smartphone. Such an app can be accessed on-the-go from anywhere in the world, either by employees to track their salary even after work hours or by payroll staff and stakeholders to monitor and facilitate regular disbursals of salary even on-the-go. Such an app eliminates the process of lengthy login on the desktop and can be accessed quickly through biometrics. Let's quickly glance at its biggest benefits:
Digitization
The manual salary and tax calculator of an employee can be finished in just a few taps on the phone. The app can also calculate deductions, as well as bonuses, and send notifications on phones that can be viewed at all times, and not necessarily when you're on the system.
Improved accuracy
If you have an app for your payroll management software, it can independently fetch data linked to calculations without the need for reaching out to the system every time. Such an approach greatly reduces the possibility of an error, facilitates real-time responses, and improves the speed and accuracy of calculations and reports.
Employee satisfaction
A payroll management app helps prevent issues related to delayed salaries and ensures everyone gets paid on the stated date and with a stated amount sending notifications right on the employee's smartphone.
Top features to look for in a payroll app
The country-specific guidelines can induce new functionalities into a payroll management system. However, a critical set of features remain the same for all payroll management apps:
Automatic wages and budget calculation
Time as well as an attendance tracking
Taxes calculation
Additional finance management
Report generation
Integration possibilities
One tap direct deposit
Notification system and alerts
It is important that the app codebase can be easily integrated with other software that an enterprise is using. This promotes hassle-free and accurate data exchange between the modules. Country-specific features must not be considered secondary, such as certain taxes relevant to the location of your business. A software development consultancy should be consulted for a better understanding of the business prospects.
Conclusion
A payroll software app is something that is quite ubiquitous amongst the digitally active enterprises today, and the benefits it offers them are also quite visible. No matter if you are a small business, an ISV, or a payroll management company, a technology partner can help you with their extended expertise for your product engineering needs, or act as an independent development team for your custom payroll management app. A partner will help bring more transparency, organization, and efficiency into your processes - and hence, will contribute to improving the overall productivity. To get started with the development process, get in touch with a mobile application development services company.