Drive Composability and Process Adaptability with Intelligent Automation
by Sachin Rane, on Nov 24, 2022 6:29:53 PM
Estimated reading time: 2 mins
Key takeaways from the blog
Composability-driven Intelligent Automation drives innovation at scale.
It brings forth SOC and SOA benefits and drives process adaptability.
It supports composable design thinking to serve multiple use cases.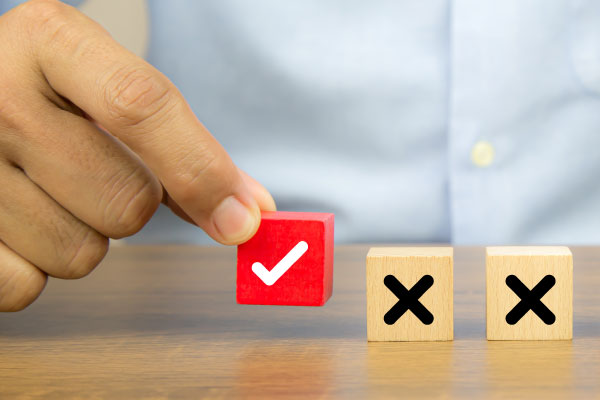 As enterprises look at Composable Technology Architectures to address changing business requirements on an ongoing basis, Intelligent Automation has assumed new importance. Composability has to extend through the different IT investments already in place. The rapid integration of the different systems without any intrusive coding supports the exchange of ideas and changes in the architecture as required by the business. Intelligent Automation enables enterprises to drive business-centric design through configuration and re-configuration of the IT architecture, as required from time to time. This Service-Oriented Composition (SOC) and Service-Oriented Architecture (SOA) drive process adaptability. Such composable thinking around the IT landscape enables the enterprise to serve multiple use cases during its lifetime/commissioning.
Characteristics of Intelligent Automation-driven Composable Architecture
Intelligent Automation enables enterprises to integrate the siloes in the required configuration in a loose coupling. It has the following prominent characteristics:
RPA/API: The enterprise can integrate technology components as per requirement through a non-intrusive approach.
Low code platform: The integration leveraged through Intelligent Automation uses low code solutions for rapid and iterative development.
Re-configuration: Intelligent Automation takes a holistic approach toward the desired goal and always seeks the critical path for the solution. The subsequent re-configuration due to changing goal-posts is simple and easy due to a modular approach.
Data exchange: Intelligent Automation ensures a secure data exchange between the source and the target applications.
Bigger solution: Intelligent Automation enables you to seek bigger targets by optimizing your IT architecture.
Distributed solution: Intelligent Automation solutions have a distributed architecture as they loop in the different enterprise siloes and enable visualization of the bigger picture.
Business benefits of Intelligent Automation-driven Composable Architecture
Intelligent Automation-driven Composability takes a holistic approach and hence brings forth results greater than the sum of its parts. The iterative development shares data across teams and siloes while thriving on recomposable integration, analytics, and business applications. It underpins:
Agility: It drives agility and speed in the business processes as it takes the critical path to Automation. The straight-through processing is immense and supports real-time operations and data updates.
Customization: It supports high levels of business customization to suit business requirements. The approach being modular, Intelligent Automation allows configuration and re-configuration as the business goals evolve over a period of time.
Security: It offers a secure path to automation between the source and target. Composable Architectures are based on a modular approach and support high security during transactions.
Adaptability & Reusability: Intelligent Automation drives high levels of adaptability in the business environment. The infrastructure components are reusable and support arrangement and rearrangement to optimize operational costs.
Good Governance: Intelligent Automation based on Composable Architecture requires sponsorship from the business leadership. It requires to be supported with weekly reports on the business outcomes and operational costs. It inadvertently supports good governance.
Innovation at scale: Composability-driven Intelligent Automation involves multi-generational IT infra components, including Legacy and Cloud. The Cloud Native environment supports containerized microservices. Along with the reusable components, it allows innovation at scale.
In summary
Intelligent Automation takes a holistic approach and drives along the critical path to automation and innovation around and about the existing IT infrastructure. It supports configuration and re-configuration of the IT landscape as the business goals evolve. It enables businesses to take the new age Cloud Native environment as well as the legacy platforms in the ambit of Automation and drives End-to-End Automation.
Next reading