Intelligent Automation – An integrated approach that multiplies synergies
by Manan Shah, on Apr 20, 2022 6:59:29 PM
Estimated reading time: 3 mins
Key takeaways from the blog
Intelligent Automation follows a holistic and integrated approach to automation.
It builds on the synergies of individual technologies, such as RPA and APIs.
It simplifies the overall automation approach and improves the turnaround time.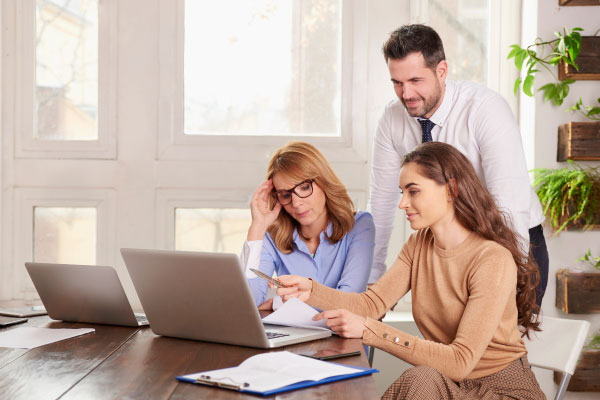 Recent market disruptions have spurred the automation-first mindset and accelerated the overall automation adoption that would have otherwise taken place over the next five years. However, standalone automation solutions that don't talk with each other add a sophisticated form of technical debt to the overall IT estate. Intelligent Automation, which is at the higher end of the automation continuum, takes a holistic and integrated approach to simplify the overall process architecture and multiply systemic synergies. As we have already discussed in our earlier blogs, Intelligent Automation is an integrated approach towards end-to-end automation that leverages automation technologies, such as RPA, API connectors, IDP, etc.
What does RPA do?
RPA is used as a non-invasive low code-no code process automation platform to institutionalize the handshakes between siloed and legacy systems, which don't have application programming interfaces or APIs, to automate processes. Even business users can execute RPA bots to automate the process steps that encompass operations across the web, legacy, Citrix, Cloud, bespoke, and the works. This is quite similar to macro-based operations that have a purview only within the MS Office suite. It is a non-invasive, surface-to-surface integration, a la repetitive data entry from one system to another, similar to human resource operations, however, at a top-notch speed and without the manual error element. It is rightly called the digital workforce that comprises the RPA bots.
What do APIs do?
APIs are connectors or gateways at the edge of an application that allow them to seamlessly talk with another software application. This provides real-time packet or message exchange between the involved systems at the backend. It is an invasive process that involves some amount of software programming in the API connectors of the involved applications.
RPA or API connectors – What is better?
Both RPA and API connectors have their own purview of automation. As stated earlier, RPA is a non-invasive process, whereas APIs are invasive connectors. Where many touchpoints are involved, RPA is more cost-efficient and faster to deploy. They usually undertake the last-mile automation.

APIs between two monolithic or legacy systems follow a costlier approach to integration. Nowadays, API connectors are standard-built in the form of a library of components for the involved software applications and follow a low code, drag-and-drop approach.

At times, the RPA surface integrations become inactive when the surface elements on the UI change. Software specialists overcome such scenarios through the use of dynamic and smart selectors, which get generated during the RPA surface automation, to deliver a robust outcome. These selectors are reusable and can be stored in libraries.

Standardized APIs simplify this approach further. The RPA commands used for systemic integration can be dragged and dropped to fit the standardized API connectors, which can be reused for an off-the-shelf software application, thus improving the integration time and deployment. This integrated Intelligent Automation approach thereby synergizes the strengths of the individual technologies.

A holistic approach that incorporates both RPA bots and API connectors delivers a more synergistic and robust automation outcome. It is tightly integrated and overcomes the fallibilities of individual technologies.
In summary
Intelligent Automation delivers more than the sum of parts. It builds on the reusable components and individual strengths of the automation technologies and drives synergies at scale. It improves the overall time to deployment.
Next reading