Drive productivity and scalability with hybrid cloud applications
by Sachin Rane, on Feb 24, 2020 8:58:53 PM
Estimated reading time: 2 mins
Even in a hyper-automated world, agility and scalability become prime concerns. With fast expanding global businesses, these show stoppers result in revenue drainage and spiraling CapEx. As a result, cloud-based solutions and ERP systems are getting an acceptance world-wide. These hybrid cloud applications are enabling businesses to leverage the best practices of both the worlds – the automation offered by ERPs as well as agility, scalability, and increased productivity offered by the cloud.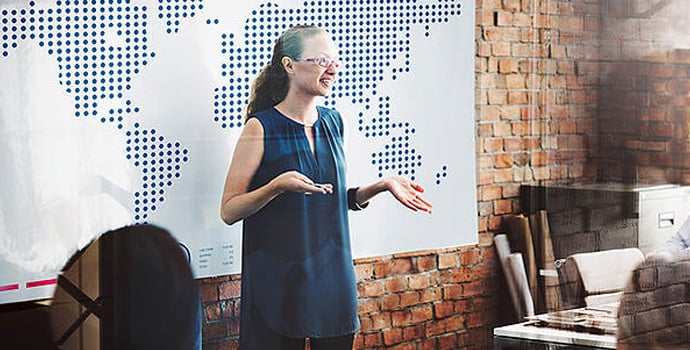 Today, cloud compliant modern technology and application stacks are helping businesses evolve with times as well as business requirements and adopt hybrid environments to run better and faster. Here, businesses are well off hosting their cloud infrastructure in their native market for security, governance, and General Data Protection Regulation (GDPR) related issues. This deployment also helps in enhanced application performance.
What are the important use cases for hybrid cloud application adoption?
Here are some instances where a business can proactively shift to hybrid cloud environment by balancing between their needs for stability and agility:
Enterprise agility: A business wants to launch new hybrid cloud instances or move existing IT investment to cloud, hyper-scale their operations, and adopt a DevOps environment.
Application reliability: They want to migrate a subset of existing applications to a cloud service, where they can be operated in a safe and cost-effective manner.
Lift and shift model: The business wants to shift their entire stack of applications to the public cloud. This reduces the need for changes and intermittent customizations.
Strategic transformation: The business wants to gradually shift their existing applications to a hybrid cloud environment and use DevOps capabilities.
Case in point: Ashapura improves their enterprise performance by 40% through cloud migration
Ashapura is a multi-mineral solution provider with operations in many states of India as well as 70 other countries. With their business expanding across the globe, they wanted to upscale and improve the responsiveness of their SAP system, which was used by thousands of users supporting their value chain. A gradual shift of their IT investments over a period of 3 – 4 weeks to cloud enabled them to improve efficiencies, flexibility, scalability, and agility in their global operations along with significant cost savings in annual costs. Watch now >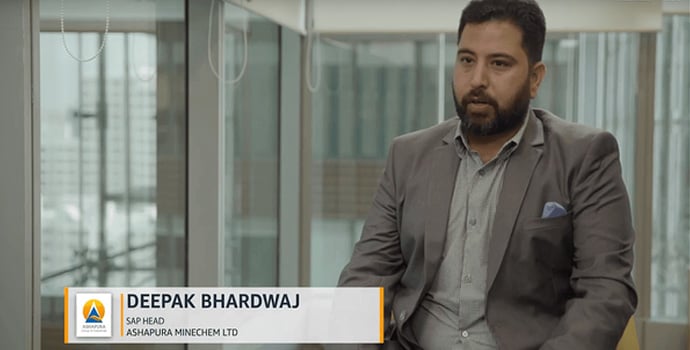 How to proceed with hybrid cloud application adoption?
Businesses should look at cloud application solution providers, who can offer cloud consulting, manage the cloud infrastructure as well as offer cloud-managed services and support. Some of the important considerations are:
Ability to provide IaaS: The provider should be able to offer the services in both private (hosted locally) and public (across a geographic barrier) mode.
Expertise in refactoring: They should be able to redeploy existing applications as well as introduce new cloud natives.
Support services: They should be able to provide services across the spectrum including cloud advisory, strategy, migration as well as optimization.
Local presence: The providers should be able to leverage their expertise locally in both professional service as well as technical support mode.
Track record: The providers should have demonstrable successful deployments that helped achieve efficiency, cost competitiveness, and operations sustainability.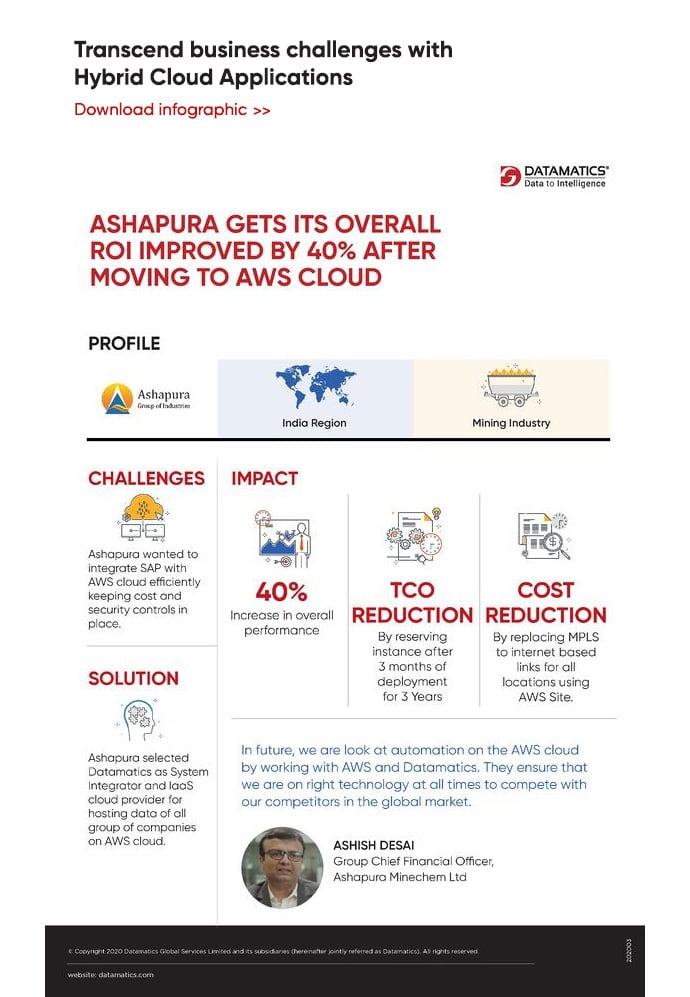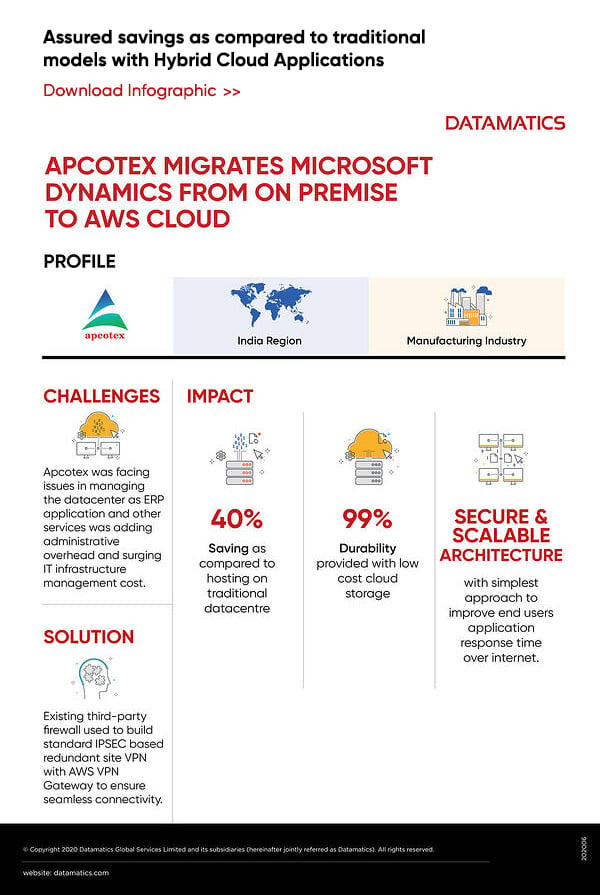 In summary
As businesses expand their operations globally, even the reliable IT systems face hindrances and bottlenecks in the day to day operations. Here, hybrid cloud operations offer higher degrees of responsiveness, flexibility, and scalability, thus enabling them to look beyond and conduct their business with higher efficiency and agility. Able cloud solution providers prove to be your strongest allies when it comes to taking your existing business operations to cloud and generating benefits across your value chain.
Next reading