5 key aspects of building and managing a hybrid cloud environment
by Sachin Rane, on May 6, 2019 5:20:35 PM
Estimated reading time: 2 mins
As enterprises migrate from traditional IT estates to cloud, deeper concerns come to the fore. Certain aspects of data and processes need to be handled on-premise and complete cloud transformation does not seem possible. As it is, the public cloud architecture inhibits seamless processing between the cloud and existing monoliths and legacy systems. It is here that the practice of hybrid cloud management steps in, mitigates the concerns, and helps the enterprise benefit from the best of both worlds – that is the isolated treatment of on-premise data through containerization and the utilization of compute power, storage resources, and analytics clusters on the cloud.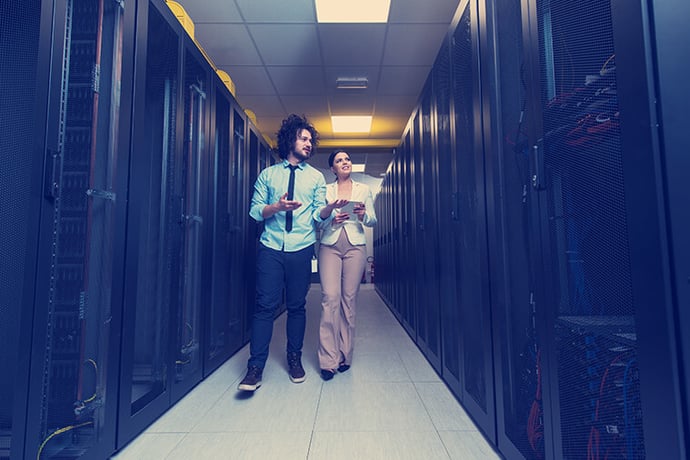 Moving to cloud ensured significant cost savings as compared to a traditional data centre.
Read more >>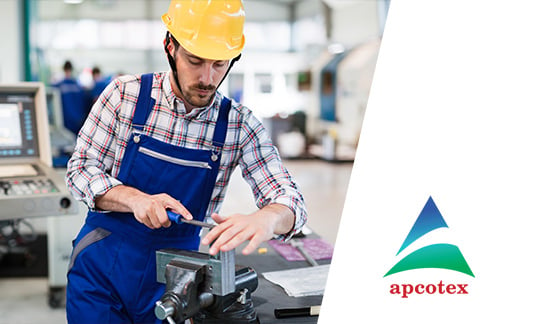 Benefits of hybrid cloud environment
The hybrid model leverages existing IT investments atop of a private cloud and makes them highly effective. Here, though a major portion of the IT estate is on-premise, the quality and efficiency of the operations is improved manifolds by operating as a private cloud basis the CloudOps framework. Cloud consulting and solution providers engage cloud service providers to deploy the right cloud framework for you. It not only helps enterprises achieve high levels of elasticity and scalability but also exponential levels of business agility, efficiency, and productivity as compared to existing IT infrastructure. In cases where extreme amount of compute power is required, latency issues are resolved. It also helps in seamless monitoring of services and resources, anytime anywhere.
The shift away from CapEx to an OpEx paradigm ensures cost savings. Though TCO concept is quite vague in a hybrid cloud environment, the pay-as-you-go model assures optimal benefit. The use of institutional cloud frameworks such as Amazon Web Services (AWS) helps enterprises tap into the formers amazing connectivity and fault resilience. AWS and their partners can even help enterprises to implement the hybrid cloud environment in a build-operate-transfer (BOT) mode.
Cloud migration enabled significant cost savings for a multi-mineral solution provider.
Read more >>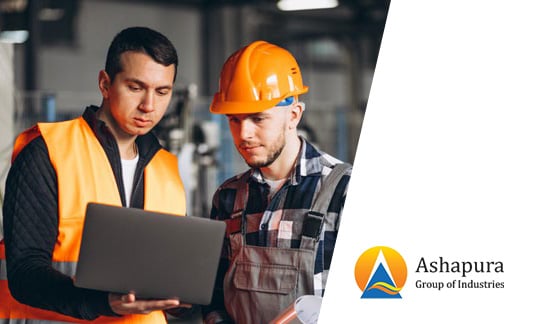 Deliberation aspects while deploying and maintaining a hybrid cloud
Hybrid cloud management - 5 key points
Architecture
Workload
CloudOps
SLAs
Disaster Recovery
The key principles for maintaining a hybrid cloud include:
Architecture: Use similar design architecture for both on-premise and on-cloud infra along with abstraction layers. This helps in stepping up the agility during workload shifts.


Workload: Calculate an optimal attribute score for different workloads. For example: In case of requirement of high performance, security factors, high integration math, and high data volumes, the workload is positioned either on-premise or private cloud. In case of low business impact due to performance, storage, and integration, the workload is positioned on public cloud.


CloudOps: Identify core components and processes, emerging tools and set of best practices for delivering continuous operations and improvements. The approach helps to stack-up as well as dismantle infrastructure as per anticipated business requirement in an agile environment. A mature CloudOps practice employs containerization for conflict reduction, flexibility in scaling cloud resources up and down, performance maximization and optimal utilization of available hardware capacity.


SLAs: Create SLAs as per the available burst capacity, sensitivity to latency, and I/O bottlenecks. Also define SLAs for regulatory compliance and audit reports.


Disaster Recovery: Back up the data at 15 minute interval on public cloud with the disaster recovery infra copy at on-site and the secondary back-up infra copy at offsite. This approach helps quick disaster recovery and ensures business continuity during exigencies.
In summary
Hybrid cloud management solutions deployed by cloud consulting and solution providers along with cloud service providers offer high flexibility and control on IT infra and data thereby helping enterprises quickly adapt to change. It mitigates concerns related to complete cloud migration and helps traditional enterprises harness tremendous compute power and storage while effectively utilizing the existing IT estate.
Next reading