Ensure business continuity in times of COVID-19 pandemic by using ECM solutions
by Sachin Rane, on Mar 31, 2020 3:19:15 PM
Estimated reading time: 3 mins
As global enterprises face the onslaught of natural and man-made disasters, they continue to experience business disruptions. Time and again we have also witnessed how pandemics, such as Ebola and COVID-19, and long-drawn wars bring the business operations to a standstill. Technology, though not a cure-all panacea, helps businesses stay ahead as well as hyper-scale their operations at such times. Today, even the remotest part of the world is connected to the wider ecosystem through network connectivity. Hence doing business from outside co-locations and without meeting in person is becoming easier. Enterprise Content Management (ECM), which powers data management solutions, is one such technology that can be accessed over the net from anywhere.
How does ECM offer business continuity during pandemics and other extra-ordinary situations?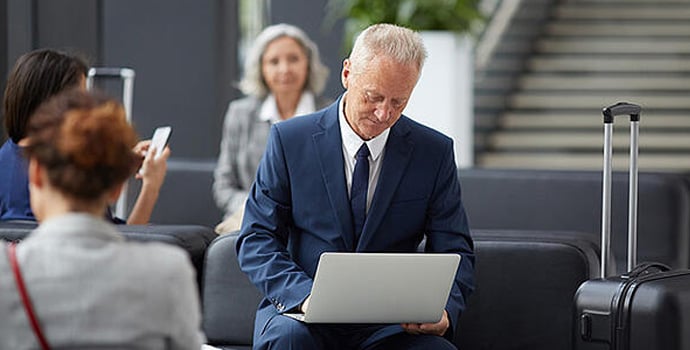 A definite by product of the Industry 4.0 revolution is the widespread availability of internet connectivity, robust wired and wi-fi networks, and the decreasing costs of hardware, such as cloud infra and secure handheld devices. This IT infrastructure forms the backbone of a connected ecosystem thus empowering value chains across geographical boundaries. ECM solutions, whether hosted on-premise or on cloud, are able to proliferate today just because of this mature ground work. These solutions help an enterprise transform into a paperless office as well as extend it beyond the brick and mortar regime.
ECM solutions are a holy mesh of intelligent document capture solutions, workflows, storage, document management for easy archival and retrieval, and much more. These integrated solutions allow you to work in a virtual workspace, anytime anywhere by either using digital forms or converting paper forms into digital assets, which get seamlessly organized and stored over the cloud for an easy and secure access. The underlying workflows digitally move these assets in and out of the buckets of stakeholders thus enabling the smooth execution of review and approval processes. These workflows are easy to create by regular business users and do not require the involvement of software professionals. ECM is cloud-ready and offers low code, people intensive kind of solutions, which empower knowledge workers, working from any nook and corner of the world. You can also implement higher degrees of intelligence in the workflow by introducing Artificial Intelligence (AI) algorithms and Intelligent Automation layers.
ECM solutions are over and above regular document management solutions. They host shared documents in definite folder structures. The solutions are easily navigable and allow the administrator to grant create, view and edit rights to users. These easy to use solutions help business users to make changes and annotations to documents on the go. They also allow to easily redact confidential text. These solutions are accessible on demand in the matter of a few clicks and can be accessed from any secure device – desktop, laptop, or mobile. This high availability of the ECM solution not only expedites processes but also eliminates bottle necks. The solutions are easy to deploy across business domains such as HR operations, accounts payables, case management, legal departments, and many more.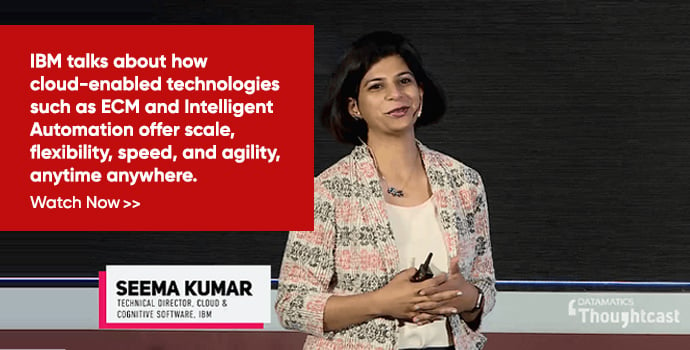 Business impact
High availability and business continuity ensured at all times, 24x7x365
Differentiation and classification of documents using metadata for easy storage and retrieval
Robust and people intensive allowing thousands of concurrent user access
Faster approval cycles on documents, thus eliminating bottlenecks
Integrated business solutions allowing secure functioning outside of brick and mortar offices
Highly scalable solutions which can be hosted on-premise or on cloud
In summary
Enterprises need to ensure business continuity and plan disaster recovery in a proactive manner to keep revenue loss to the minimum. Investing in cloud-enabled ECM solutions is one such proactive approach. These solutions allow your knowledge workers to stay focused on their work and seamlessly deliver even during war-like situations, nation-wide calamities and disease outbreaks, such as COVID-19 and Ebola.
Next Reading