Leverage Intelligent Automation strategy to improve revenue and savings YoY
by Rajesh Agarwal, on Feb 10, 2021 5:42:38 PM
Estimated reading time: 4 mins
Intelligent Automation is a suite of products that include intelligent document processing (IDP), robotic process automation (RPA), artificial intelligence (AI) / machine learning (ML), and advanced analytics. These products can be used individually or collectively to solve the problem statement or business requirement at hand. It brings efficiency of the highest order to the processes. Banking, financial services, and insurance (BFSI) sector, due to its process-intensive nature, is naturally the first adopter of the technology. However, with its rapid adoption across the USA, Europe, APAC, and IMEA, businesses in other sectors, such as manufacturing & logistics, retail, etc., are now looking up to Intelligent Automation with renewed inspiration to automate repetitive processes.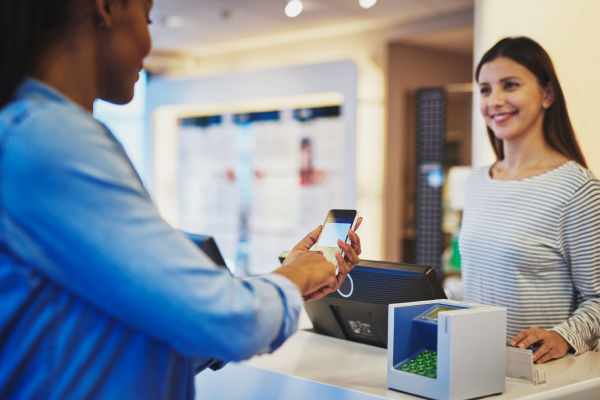 Usually, as a part of their work profiles, highly skilled people perform swivel chair operations, data entry, validations, formatting, etc., on a day-to-day basis leaving them less time to focus on their core competence. Here, Intelligent Automation automates the mundane, repetitive tasks creating scope for executives to look beyond at improving business prospects. Today, we have a set of very important Intelligent Automation and RPA use cases to jumpstart automation even in medium to small enterprises (MSMEs). With this, Intelligent Automation adoption is purported to increase and grow at CAGR of 40%.
Intelligent Automation strategy
The right strategy for implementing Intelligent Automation projects is to begin with the problem statement in mind followed by deployment of Lego like automation modules –
IDP, which is much more than OCR, enables to extract unstructured data from paper documents and convert it to structured format. It works without a template and is adept at continuous learning. Replete with image pre-processing and data post-processing features, IDP delivers more than 99% accuracy.
RPA with its universal recorder can automate medium to complex processes and perform a multi-way data transfer of the generated structured data, with legacy systems at one end and ERP, cloud, Citrix systems, etc. at the other.
AI / ML allows to extend the same use cases further and go where no man has gone before to automate the human decision making and exception handling through continuous machine learning.
Analytics module offers intelligent analysis of the different data points and generates breakthrough analytics to wisely expend the available resources.
The assorted modeling is done to intelligently generate first time right (FTR) output that has high confidence level. It validates the data generation and data transfer at each node against pre-defined rules and master tables. It predominantly highlights exceptions that cannot be handled.

Some of the prominent use cases for end-to-end automation are KYC, accounts payable processing, health claim documents processing, and banking & treasury operations. Areas that require high compliance and follow deadlines are also the ideal candidates. Trade Finance document processing or end-to-end EXIM automation across globally scattered stakeholders is another highly relevant use case. It leverages the stack of reusable RPA use cases mentioned earlier and offers a springboard to holistically embark and thrive on the automation journey.

It is important to note that Intelligent Automation implemented through a Centre of Excellence (CoE) delivers the maximum benefit and YoY savings as compared to point solution automation. It ensures maximum traction and high utilization of the bots. It ensures maximum throughput with continuous bot & system health check as well as deployment & redeployment of bot resources at will across different departments and segments ensuring maximum RoI and RoR.

The best part is that the Intelligent Automation modules are coexistent and interoperable with all contemporary products and popular technologies to deliver end-to-end and flexible automation solutions. A vendor having in-house domain experts and exhaustive experience on the solutions and services side can stitch the gaps left by existing automation and deliver a tailored solution towards comprehensive automation by using a minimum number of bot resources. With a Build-Operate-Transfer approach the vendor can drive the automation towards DIY self-sufficiency.


Benefits of Intelligent Automation
Steady performance in race against time: Offers a proven solution in deadline driven ecosystems with first time right output.
Modular approach: Offers the capability to pick and choose productivity automation modules to resolve the problem at hand or the business requirement.
Auto-learning: Continuously learns through exception handling and machine learning.
Unstructured data: Uses all types of data to deliver a structured output, which can be leveraged towards building end-to-end solutions and not just point solutions.
Universal recorder mechanism: Automates across mainframes and legacy systems at one end and modern day ERPs, Cloud systems, and Citrix environment at the other end.
Reusable use cases and components: Builds a stack of use cases and component library that be utilized over and over across the enterprise and its ecosystem.
Fraud detection: Improves transparency and visibility and highlights outliers or fraud at each node.
Rajesh Agarwal, Head RPA - Datamatics converses with Thomas Helfrich, Chief Officer - AINerd on how the use of Artificial Intelligence algorithms is improving the scope and trajectory of RPA use cases towards Intelligent Automation. Learn about the innovative approach to automating complexity. Watch now >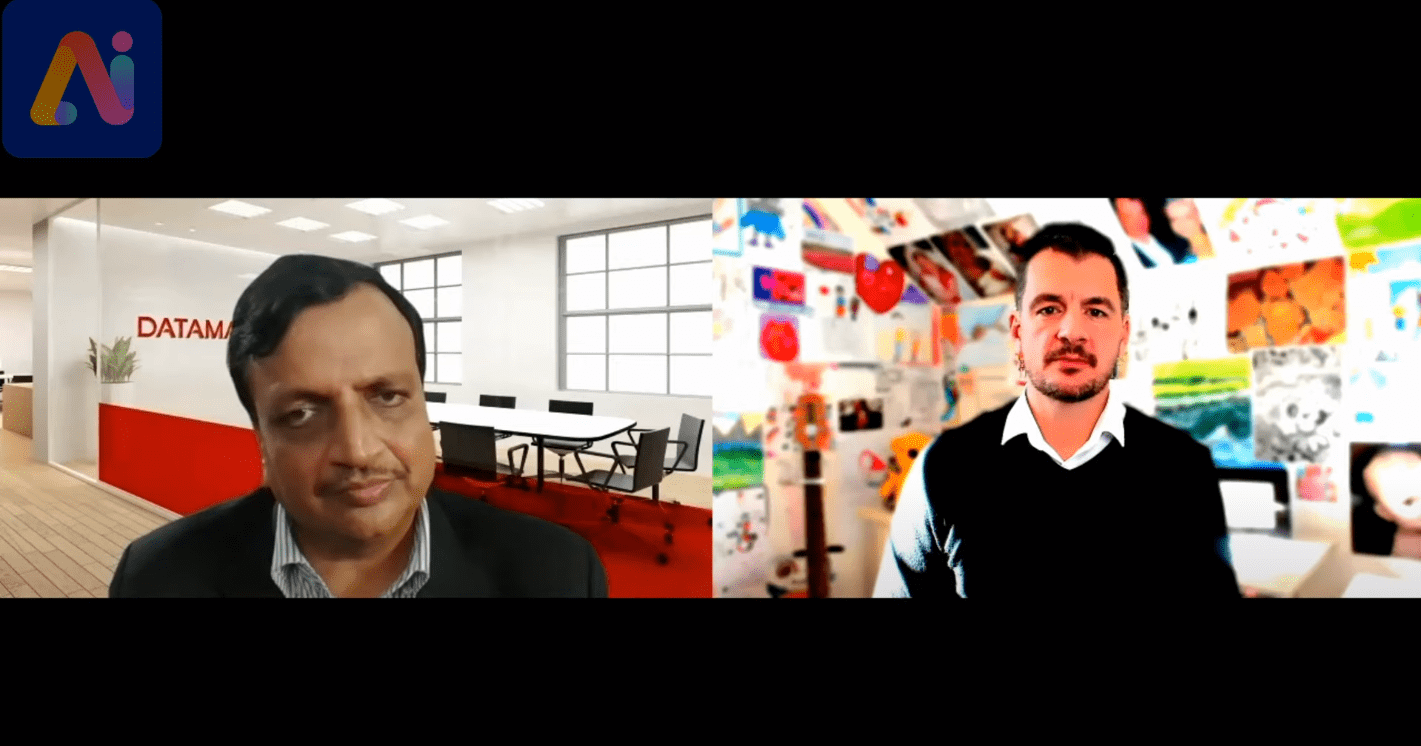 Future-scope of Intelligent Automation
As Intelligent Automation adoption grows, new breakthroughs and automation use cases are coming forth. New proof of concepts or PoCs, which were never thought of earlier, are getting developed with every passing day. Real-life scenario based, AI enabled RPA use cases are giving an edge and creating new research avenues to improve productivity, profitability, and focused growth.

Hand-written text is an emerging behemoth in this space. Currently, training the algorithmic models and improving accuracy of the captured hand-written text is under full focus. With this development, the Intelligent Automation scope is set to soar multi-folds. Consulting and PoC development is going to peak in the near future.
In conclusion
The modular approach of the Intelligent Automation suite allows enterprises not only to jumpstart operation but also to stitch gaps in existing automation to deliver competent, global solutions. The assorted modeling using IDP, RPA, AI / ML, and Analytics deployed through a CoE to resolve problem statements and generate FTR output time and again increases productivity and efficiency enabling businesses to improve YoY revenue and savings. Intelligent Automation generates reusable use cases and automation components in parallel that can be replicated across the enterprise and its ecosystem. The modules are coexistent and interoperable with leading products and technologies such that a vendor with experience in delivering solutions and services can fill in the gaps with the existing automation towards end-to-end automation.
Next reading