Boost revenue generation for Retail with Intelligent Automation powered hyper-personalization
by Ulhas Kulkarni, on May 22, 2020 5:51:18 PM
Estimated reading time: 2 mins
The Industry 4.0 revolution has brought forth infrastructure that is spurring further technology evolution. As wi-fi, wired, and mobile connectivity gets an increasing prominence in the global market, technology innovations are catapulting erstwhile snail-paced businesses into a powerful position. Intelligent Automation is one such evolving technology. Also sometimes referred to as Artificial Intelligence (AI) powered Robotic Process Automation (RPA) or Cognitive Automation, Intelligent Automation is beaconing an entirely new era, where Retail businesses and local Mom and Pop stores (kirana stores) are able to do business on an equal turf with the digital marketplace companies. The keyword here is hyper-personalization, of course powered by Intelligent Automation, which can be used for situational and targeted marketing.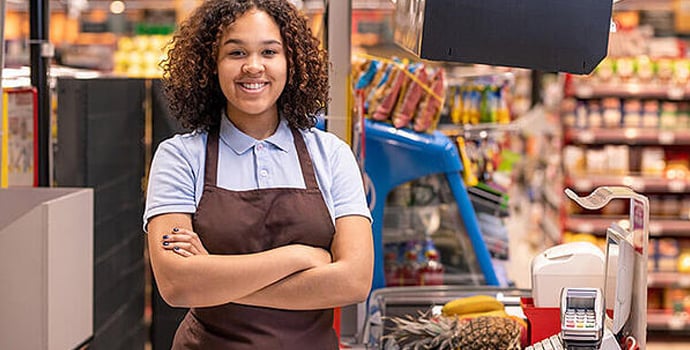 How is hyper-personalization influencing trade and commerce for good?
As we all know, businesses evolve the most through applied and simplified synergies. A big brother is always surrounded by a buoyant ecosystem, which has a bi-directional synergy. Let us consider a bank for example. Today, the most popular monetary transaction instrument is a contactless bank card, be it a credit card, debit card, or a Rupay card. It is used with equal ease by a business executive as well as a commoner. These over-the-counter plastic money transactions at a big retail outlet, the local store, or a digital marketplace portal invariably create a data footprint. The bank usually analyzes the data generated through the spend patterns of its customers to deliver an enhanced customer experience. It also allows them to cross-sell and up-sell their products. Intelligent Automation, which increasingly uses AI algorithms to perform higher-end tasks, takes automation to a totally new level. The technology can be leveraged towards highly evolved situational marketing.
Suppose the bank's customer "A" usually purchases products from retailer X, mom and pop store Y, and a digital marketplace company Z. So, the next time customer "A" is driving across the retail shop X, he or she will receive an SMS alert that X is offering a discount on his or her favorite product. Suppose, customer "A" is buying his usual fare at the mom and pop store Y, he or she will receive an SMS that the store Y is offering his or her favorite product free of cost on bulk purchase of items. The customer "A" can show the SMS and collect the free product. Suppose this customer "A" is shopping online, he or she will receive extra concessions for a continued relationship with the said bank along with the display of a slew of other products which are related to the online purchase and which he or she might be interested in. This is the concept of hyper-personalization, where the seller, the buyer, and the bank exist in a mutually beneficial business ecosystem.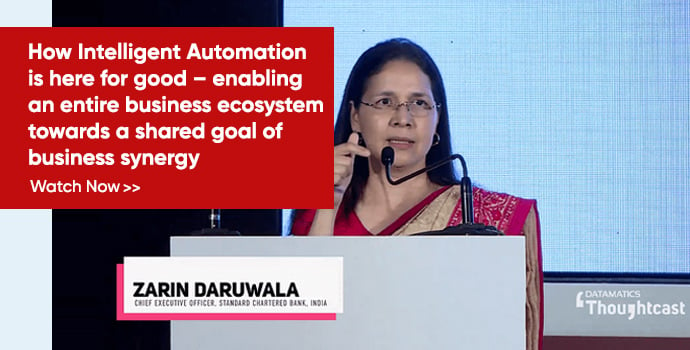 Business impact of Intelligent Automation powered hyper-personalization
Data-driven hyper-personalization unleashes a powerful tool in the business arsenal. It translates directly into growth. It generates business buoyancy and:
Improves productivity gains by 25 to 30%
Improves net promoter scores 20 to 25%
Generates incremental revenue growth by 15 to 20%
In summary
Hyper-personalization is a formidable new tool, which allows businesses to offer enhanced customer experience. This Intelligent Automation powered tool can further boost the synergies around an extended business ecosystem to collectively improve the productivity and revenues of the associated businesses and spur economic activity and growth.
Next reading