Roadmap to Successful Digital Transformation in the Supply Chain Industry
by Smitesh Singh, on May 29, 2022 12:53:49 AM
The profitability quotient in the supply chain industry is directly proportional to operational speed. Hence, for an industry riddled with a million tasks with conflicting priorities, digital transformation isn't just helpful but a mandatory undertaking. However, the supply chain industry across verticals like fashion, retail, and other commodity goods, has already witnessed a wave of digital transformation through tools and technologies that are consistently evolving. DT now isn't just about haphazardly automating certain tasks and leaving others. Therefore, the first rule in implementing the latest technology in the supply chain is checking on the pace of technological evolution and adapting accordingly. In this blog, we will talk about how enterprises can ramp up their supply chain with continuous digital transformation to fuel and accelerate their sales targets, and bring in overall customer satisfaction.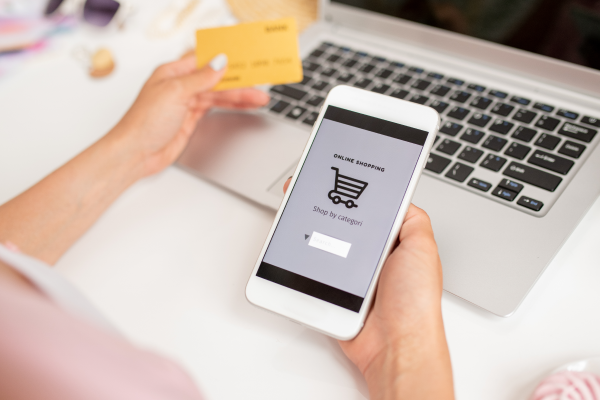 Key Elements Of a Digital Transformation Roadmap For SC
IoT
IoT has offered the supply chain an unprecedented level of connectivity and utility. The inherent nature of IoT has made it a star performer when implemented strategically and prudently in the supply chain. It has offered the supply chain the ability to monitor fleets, collect data for analysis, troubleshoot vehicles and manufacturing robots, perform consistent maintenance on assets, and a lot more. IoT sensors can be installed in freight containers, and the introduction of a mobile app has further facilitated instant real-time decision-making and updates leading to a faster TAT during emergencies or bottlenecks.
Mobile Apps
Mobile apps are by far the best thing that happened to mankind. In the supply chain, they offer one-tap functionalities with respect to inventory management, tracking sales, downloading reports, and instant access to data. They also come in handy for monitoring and communicating with field workers, drivers, sales personnel, and warehouse staff. They also aid the implementation of IoT with their ability to store data locally and in the cloud, perform instant processing on it for actionable insights and transmit it to a connected device or a gadget.
Roadmap to a successful DT in SC
Determine your ideal business architecture
As an enterprise, find a long-term vision for your enterprise as to where it is headed when it comes to investing in digitizing the digital journeys for your customers. Thereafter, figure out how can a digital supply chain can help you achieve this vision. A digital supply chain must be able to support a more responsive, cost-effective omnichannel distribution for your business. After you have determined a clear vision for the future state of your enterprise, you will also be able to visualize the necessary steps needed to achieve your supply chain transformation goals.
Identify the point of genesis for the problems
A fundamental inhibition in supply chain transformation and digitization is troubleshooting the problems without identifying their root cause. Enterprises must drill down to figure out and fix the root causes of the problems. These root causes can be anything ranging from inventory shortages, and quality problems, to excess inventory or late shipments.
These problems could be arising due to different reasons such as bad prognosis of stock inventory, lack of buffer stock, bottlenecks in goods transportation, and more. Take time to thoroughly understand issues of supply chain, it is then that you can approach the solution and associated technology initiatives with much greater confidence.
Select the suitable technologies
When you choose technology for digitizing your supply chain, consider the advantages of building mobile apps as well as single-platform solutions for the cloud so as to centralize your data and make it accessible centrally. The value of this data can be unleashed across numerous functions via a continuous and transparent method. With a centralized supply chain app, global suppliers can connect, share and collaborate easily. For instance, with data flowing inflow from suppliers inside the app, retailers can evaluate the exact estimated time for the arrival of the product.
Blend instincts with insights
Given the sheer amount of data that is sent into software for the supply chain, the BI tools can recognize the patterns in them that an average human would not. This data often includes purchase orders, transactions for POS, updates for work-in-process, shipment alerts, etc., all stored for the SKU level. By exposing such identified patterns to millions of data points as well as variables, the technology empowers users to ask the right questions, analyze the right data, and figure out the right actions that must be taken.
Conclusion
As brands and retailers increasingly realize the effectiveness of their digital supply chain, there is a constant need for solutions on mobile, web, and desktop, that they can use to manage the ever-growing database with accuracy and ease. Having these solutions as the digital twin of the physical counterpart of the supply chain, managed via a centralized technology solution, will help businesses have a high-level view of their operations. It will help them hone in on the most relevant data, addressing the root causes of the problems encountered. To get started get in touch with one of the leading logistics app development companies.