Salesforce for eCommerce - Drive Personalized CX and Unbriddled Growth
by Sachin Rane, on Oct 26, 2022 11:43:21 AM
Salesforce has proved to be an inflection point for enterprises today in numerous ways. No matter if it is sales, workforce management, or reporting, Salesforce has completely changed the way processes across businesses are optimized. Salesforce is a CRM that has much to offer on the customer experience side of the company. The Commerce Cloud by Salesforce can aid businesses in enhancing their customer experience, serving them with a personalized journey of availing their services. In this blog, we will look at how the salesforce commerce cloud can help you achieve a whole new customer experience journey.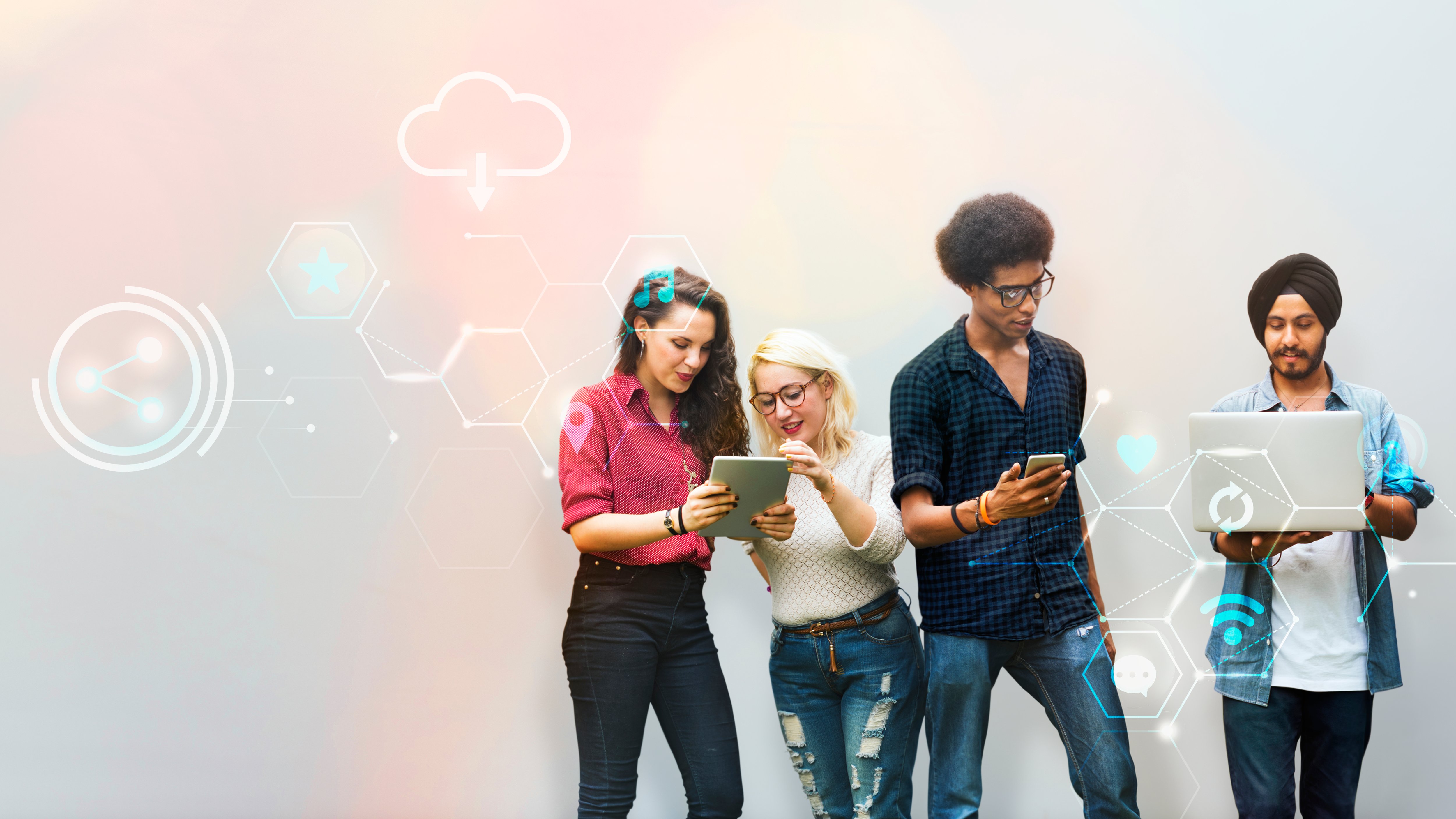 What is the Salesforce Commerce Cloud?
Commerce Cloud, is a cloud-based platform for eCommerce that clients can integrate with their existing CRMs to level up their CX game. Moreover, with the advent of AI tools and the cloud, salesforce has become even more personalized and highly utilizable offering user experiences that actually drive sales as compared to a website that displays products/services.
Salesforce Commerce Cloud employs data, processed and unprocessed, to extend your eCommerce platform throughout the channels like mobile, web, as well as, social media to ensure that customers can avail of all the services at any time and anywhere through channels they like. On top of it, commerce cloud's high-tech tools enable you to create an online presence with a highly personalized buying journey for the customers in-store to make sure that they get maximum value out of your services. In this blog, we will take a look at some of the features of Salesforce Cloud to better comprehend how it attains and retains maximum value for your business.
Benefits of Salesforce Cloud for Your eCommerce Business
Salesforce can enable you to reach your customers right at their fingertips through mobile apps. The Salesforce Cloud services offered by third-party consultants provide a comprehensive range of mobile capabilities such as a responsive design, the mobile user experience, and payments with one touch, enabling customers to access your business from anywhere, anytime, based on their convenience.
Media-based reachability
eCommerce today is extensively reachable with high connectivity to all media channels. Salesforce commerce cloud can enable you to extend your services to people through e-commerce enabled social media channels like Instagram, Snapchat, etc so that customers can directly buy from you through social media rather than visiting you online or offline.
Make Use of Data
CRMs work extremely well when they are fed the right kind of data. Therefore, it is a prerequisite to have the right kind of data at hand quickly. The salesforce commerce cloud gathers customer insights that are created through the platform and sends them directly to the customer service partners regardless of their location, with the mobile version of the CRM. Order on phone calls and checking out can be accelerated with real-time availability of digital stores as well as order history.
Aid the customer's shopping experience
Salesforce commerce cloud can help your customers search for the right products leading to high conversion rates and ensuring that your shoppers find the products they are interested in, by setting rules that are adjusted according to the user search intent and profitability of the product. Moreover, with Commerce Cloud, customers' social media activities as well as browsing data can be tracked to understand their outlook towards a business and the kind of products they might be interested in and let them view the respective products accordingly.
Boosting Traffic
Commerce Cloud by Salesforce guides you through each step of bringing in traffic. It has algorithms built-in to aid page rank improvement, build traffic, and accelerate growth with features like SEO optimization of product categories as well as metadata for all of your website pages.
Get Personalized With AI
The primary feature of Salesforce Commerce Cloud is AI. There is no denying of the fact that AI serves a lot of functions, especially in e-commerce. From product recommendations to customer insights, Salesforce ensures that it channels every inch of AI capability to enhance the buying experience of the customer and make business more profitable for enterprises. With the right AI Product Recommendations, one can customize the shopping experience according to every user's browsing history and offer highly customized product suggestions that they are most likely to buy. AI algorithms take into account insights from customer browsing as well as buying history, activity on social media, web browsing patterns, etc, to make sure customers see only customized version of your website that serves the relevant content to them to grow your sales and revenues.
Also, one can optimize the product sets, and bundles, as well as deal with the insights of Einstein Commerce, an AI-backed shopping basket analyzer, that can provide customers with the exact product they need at the right time.
Optimizing the product research results
Enterprises can ensure that their users are only shown relevant search results with requisite Search Dictionaries. These resources help resolve issues related to search such as missing or incomplete search phrases through an automatically built synonyms list. Einstein's intelligent algorithm for search displays each shopper's products customized accordingly, therefore, helping in driving conversion rates as well as revenue.
Global customer experience
Salesforce is big globally, and with it, you can also reach international audiences too. Salesforce Commerce Cloud does that by reducing the risk, investment, and complexity of extending to the international market with the secure and seamless infrastructure it offers. Moreover, it enables you to personalize your eCommerce website to address different customs, ethics, languages, currencies, etc. across the globe. Therefore, one can build personalized and convenient commerce experiences sorted according to language, nation, state, region, or town to cater to all of the audiences that your enterprise targets. You can also manage all your sites via one unified place to make things simple.
Conclusion
Salesforce Commerce Cloud is an amazingly powerful tool that can change the way you do business with your customers. Salesforce consultants can help you make sure that your business as well as your customers can reap the complete value that salesforce offers. To make sure that your salesforce investments get paid off, get in touch with experienced salesforce consultants that will help you have satisfied customers, and high growth. Get in touch today!