Top 3 paper use cases to improve STP with Intelligent Automation & Cloud
by Shashi Bhargava, on Feb 19, 2021 2:19:02 PM
Paper based processes involve delays and have long turnaround times. However, paper cannot be done away with in many areas, such as know your customer or KYC document processing, claim document processing, on-boarding, etc. These are some of the processes which are still paper based. As teams grow across the borders, time-zones, and shifts depending on paper based processes creates and breeds delays.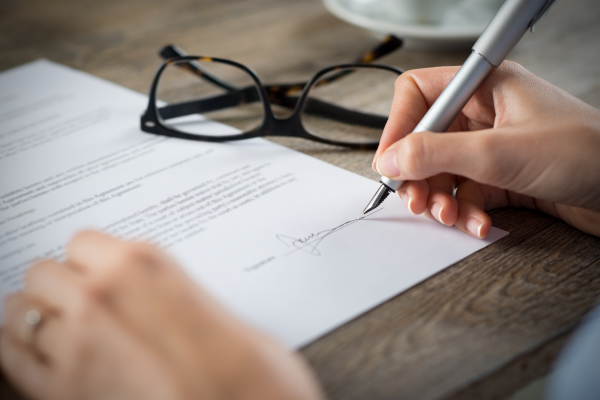 Global enterprises such as BFSI enterprises and Shared Services already have their data entry teams. Though deadline driven cycles and compliances procedures that need to be fulfilled in stipulated time build scope for errors with increasing workloads. Also as the authorizers or checkers being at distant locations, the data entry errors are not identified and lead to rework in the last stages of processing.

Intelligent Automation that involves Intelligent Document Processing (IDP) and is hosted over the Cloud improves accuracy, first time right instances or FTRs, and hence the Straight Through Processing or STP. It improves productivity, dynamism, and scalability across scattered and distant teams.
Intelligent Automation over the Cloud improves STP
Cloud is the natural answer to most business issues that result due to long winding processes that are managed by teams scattered across geographies.

Where paper is involved, the Intelligent Document Processing (IDP) component of the Intelligent Automation situated at client facing stations intelligently captures the unstructured data from paper, converts it to a structured format. Executives just glance through the captured data and approve it so that it is transferred by the RPA component to staging. The maker and checker processes get executed simultaneously with a short turnaround time (TAT).

Intelligent Automation takes over the digitized asset in Cloud staging, auto-classifies it, and transfers it to Cloud ECM. The algorithms associated with Intelligent Automation undergo continuous learning with each exception handling such that they are better equipped next time.

In the Cloud ECM repository, the digital assets are auto-indexed and made easily searchable and retrievable with the use of metadata. Alongside, RPA moves the data captured from unstructured documents to the enterprise core systems.
Top 3 use cases for Intelligent Automation over the cloud
Video KYC
Intelligent Automation enabled Video KYC captures data from client video calls, extracts data from images of KYC documents, captures signatures, etc.

The captured data moves to Cloud ECM through staging and is integrated with the core systems. Due to improved STP, KYC completed auto-emailers are sent in a matter of minutes.

Health claim processing


Executives at the front desks receive the forms and digitize them. The solution extracts and ingests data from unstructured documents and auto-classifies the documents. The digitized documents and the data are moved to Cloud ECM, which is accessible to claim processing experts.

The Intelligent Automation over the cloud improves STP and reduces TAT to just a matter of days from a number of weeks earlier. It ensures the safety and security of all the documents that exchange hands resulting in happy customers both internal and external.

Patient on-boarding
The Intelligent Automation-powered cloud solution expedites the onboarding of patients and automates the entire process. It also enables the quick transfer of patient data between affiliate hospitals and diagnostics and saves precious time that is much required for saving lives.

It also allows doctors and affiliates to receive and review the cases in a digital format and allows them to override data entry hassles and focus on emergency measures and patient care.


In summary
Paper-based processes are unnecessarily prolonged resulting in dissatisfaction of internal and external customers. They are replete with avoidable gaps and have long TATs. Still, paper cannot be done away with in some primary areas due to state compliance requirements. Intelligent Automation over the cloud allows enterprises to rise above the restrictions of paper processes, facilitate operations in geographically scattered teams, and improve productivity, efficiency, and TAT.
Next reading