Top 9 factors influencing NPS through Customer Experience Management
by Vishal Anam, on Apr 26, 2022 9:53:57 PM
Estimated reading time: 5 mins
Key Takeaways from this blog
Customer Experience Management is indispensable in dynamic markets.
Meet and exceed customer experience to ensure customer satisfaction and loyalty.
Nurture customer relationships to create Brand loyalists who act as brand ambassadors.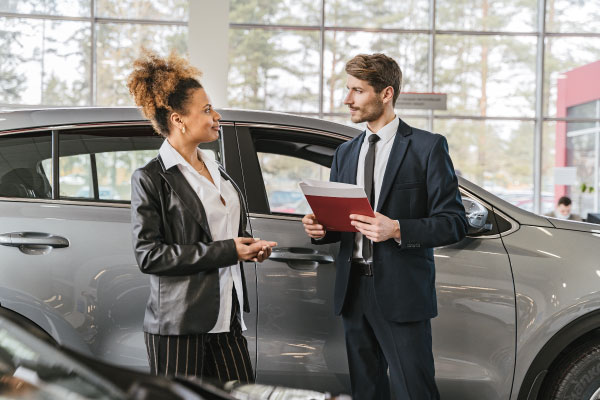 Positive customer experiences are essential to businesses. They heavily influence brand perception across wider societal cross-sections. Usually, the 80:20 Pareto principle works in the customer experience realm. The principle states that 20% of customers bring in 80% of the business. Hence influencing these 20% to convert them into brand ambassadors or influencers is important. Here, Customer Experience Management is the key. A happy customer proactively evangelizes your brand and brings higher business engagements through business relations and contacts.
What is Customer Experience?
Customer Experience is the influence your brand creates on the customer. The essential pillars of building a positive customer experience are the triad of discovering, engaging, and delivering. Technology skill sets such as AI/ML-enabled customer experience analysis, RPA-API-Analytics for data integration, unification, and insights multiplication are the enablers of this triad. These technologies allow businesses to discover the customer sentiment, engage the customer through positive dialog and incorporate the feedback to engage the customer further. This triad moves cyclically to engage the 20% or marquee customers, who bring in 80% of the business.
What is Customer Experience Management?
As stated by Gartner® "Customer Experience Management (CEM) is the practice of designing and reacting to customer interactions to meet or exceed their expectations, leading to greater customer satisfaction, loyalty and advocacy."

This positive affirmation influences the customers to become brand loyalists and then brand ambassadors. This journey of turning a customer into a brand ambassador is called Customer Experience Management.

However, there is a corollary. Generating insights about customer preferences and their aversions does not mean hounding them by scanning through their online mentions and bombarding them to purchase ware. Respecting the customer and their choice to retain their privacy is strict compliance.
Why is Customer Experience Management indispensable in today's dynamic markets?
Customer Experience is the brand perception resulting from interacting with the brand and its different products. The more advanced form of positive customer experience results in satisfaction, trust, loyalty, and advocacy. The negative experience has an opposite effect of customer dissatisfaction, attrition, and negative word of mouth. Hence Customer Experience Management is important.

Customer Experience Management goes much beyond customer relationship management. As the Pareto's rule is at work, performing sentiment analysis of marquee customers, proactively engaging with them, influencing them, and converting them into brand advocates is essential. It enables businesses to influence the market dynamics in their favor.
Challenges in Customer Experience Management
Businesses encounter multiple challenges while building customer connections or conducting a semantic analysis of the customer's statements –
Missing out on the voice of the customer: Customer speak is usually vague. Unless a brand consciously applies its thought to what the requirement is, the voice of the customer is usually lost in a pile of data, which is not connected with the rest of the customer transactions. Connecting data points is a must.
Lack of listening across the channels: Customers try to reach the business across different channels at different points in times. In case a disconnect exists between these channels, the brand fails to get the connected story, ultimately resulting in customer dissatisfaction and churn. Routing the communication through all the channels and transactions to a common database / data lake is a must.
Lack of a single source of truth:

Customer data exists in a scattered state in most situations. The KYC data rests in one silo. The customer's journey tracking is in another silo. Their grievances tracking is across multiple channels. A single source of truth is essential while engaging with a customer over an entire lifecycle.
Importance of Customer Experience Management
In dynamic markets, Customer Experience Management is mandatory. Engaging customers through different modes is essential in order to stay connected with the customer. Some modes include seeking feedback after each successful transaction, periodic reviews for semantic analysis, and proactive feedback for significant beta launches.
Customer Experience Management is important because –
Acquisition costs versus Retention costs: Engaging and retaining existing customers by successfully guiding them throughout their lifecycle works out to be more cost-efficient as compared to acquiring new customers by applying different methodologies.
Voice of the Customer and Net Promoter Scores: Effectively tapping customer sentiment, implementing it in the products and services, and conveying it to them goes a long way in establishing customer connects. When customers understand that your brand listens to their voice and nurtures the relationship, they proactively promote your brand.
Customer happiness and customer advocacy: A happy customer is more than a brand advocate. As the positive sentiment propagates by word of mouth, the customer acts as an advocate to generate more business and strengthen the relationship further.
Customer loyalty and brand advancement: Creating valued customer experiences results in advancing the journey from advocacy to customer loyalty and hence brand advancement.
Customer sentiment and peer reviews: Periodically gathering customer sentiment and analyzing it allows you to understand your standing vis-à-vis peers and position yourself within the changing market scenarios. Going beyond the customer expectations enables you to establish a stronger customer relationship even in dynamic markets.
Cost reductions through reduced customer churn: By positively engaging customers and nurturing the relationship throughout the journey ensures higher customer loyalty and higher profits over their lifetime. It reduces customer churn and hence the costs of acquiring new customers.
Top 9 factors that influence NPS and Customer Experience Management
The following factors positively affect the customer experience hence the customer engagement, the customer loyalty, Net Promoter Scores (NPS) and the Customer Experience Management –


Go beyond KYC: Proactively seek feedback, take their inputs for beta launches, use mystery audits, include customer preferences and feedback in your products/services, and inform them to test your renewed products/services. Create value through positive engagement.
Include customer-generated content: Tag customer video testimonials and reviews to your product and make them a part of your brand journey.
Measure customer successes: Celebrate important milestones in the customer journey and measure the happiness quotient at each.
Connect with your customer: Deploy customer success managers for your marquee customer accounts. Train the managers to drive the customer's interest within your business.
Define customer journeys: Create personas and define the customer journeys. Handhold the customer through the journey while seeking opportunities for up-selling/cross-selling.
Provide omni-channel support: Proactively seek digital integration through all customer communication channels by using RPA-API combination. Build AI/ML algorithmic layers to extract the real sentiment through all communications and offer omni-channel customer support.
Create consistent customer experience: Institutionalize single point of contact across channels and integrate the communications across channels to build a consistent experience.
Single source of truth: Engage technology to unify data and amplify the outcome with the use of Data Lakes, Big Data Analytics, and Business Intelligence to create a 360-degree holistic view of customer profiles.
Right and timely messaging: Customers have more voice, power, and choice than the recent past because of digitalization and social media. Provide a personal, timely, and relevant messaging to drive brand loyalty.
Simply put
Customer happiness and engagement is important. A happy customer evangelizes your brand. They act as brand promoters and generate more business through word of mouth. Hence designing valuable customer experience to meet and exceed their expectations is the crux of modern-day Customer Experience Management.
Next reading