Top 6 criteria for informed decision-making and Big Data Analytics
by Shashi Bhargava, on Apr 20, 2022 8:45:22 PM
Estimated reading time: 4 mins
Key takeaways from the blog
Big Data Analytics driven data unification across the AI/ML-enabled data fabric augments human decision-making.
This Cloud-enabled collaborative platform allows Data Analytics leaders to steer change through informed decision-making.
It allows going beyond standalone transaction analysis to generate a 360-degree context-sensitive view.
As enterprises encounter multi-variate scenarios in complex markets, driving enterprise-level actions becomes increasingly complex. In complex and collaborative decision-making environments that are influenced by many stakeholders, the personal rationale is balanced against multiple fronts leading to policy paralysis. Informed decision-making based on hard facts and data that is collected from multiple touchpoints is the key. However, this data is voluminous and needs to be placed in a context-sensitive manner to drive the right kind of decision-making.

Some real-life Big Data scenarios include IoT data collected from multiple devices along a time series, manufacturing and production environments that are influenced by multiple variables, expansions envisaged in dynamic and uncertain market conditions, etc. Here, the data generated is humongous. Manual data processing, comprehension, and decision-making in such Big Data scenarios are laborious and next to impossible. Big Data Analytics simplifies this decision-making process and augments the human faculty. Enterprises need certain key criteria for selecting the Analytics solutions that facilitate faster adoption and time-to-value.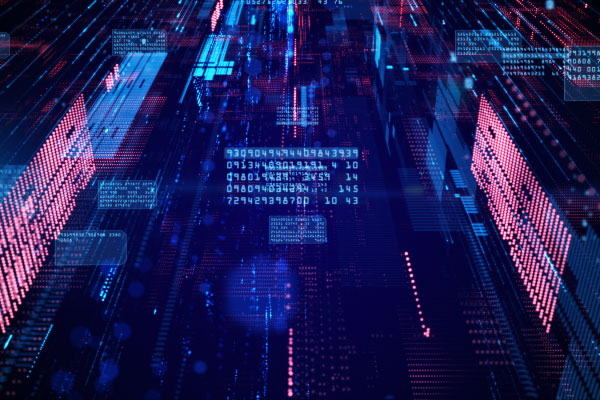 Top 6 criteria for Big Data Analytics driven decision-making
Here are some key criteria that allow enterprises to select the right Big Data Analytics solutions for faster and better-informed decisions –


Augmented decision-making: Data is mostly in distributed environments or an enterprise data fabric. A good solution allows to unify this data and take a holistic view, generate insights in a self-service or do-it-yourself mode, and share it with the team. It augments the human decision-making function through visual graphs and interactive drill-through mechanisms. AI/ML algorithms give an innate intelligence to the data fabric, allows to connect the dots, and create a bigger picture.
Collaborative optimization: Data Analytics leaders deliver the best in a collaborative environment where the DIY query reports are shared for discussion and successful outcomes. The multi-dimensional views enable the Data Analytics Centre-of-Excellence and Change Management Board to view the data and build on each other's business cases through multiple scenarios. Collaboration features and schedulers are quite necessary in shared decision-making environments.
Future-ready technology: The Big Data Analytics environments over the Cloud offer the maximum reach, scalability, flexibility, computing power, and fast querying options. The solutions with an intuitive user interface, which allow deep diving and support self-service analytics, are important to Data Analytics leaders.
Futuristic modeling: The data modeling needs to support multi-dimensional analysis and accommodate the entire AI/ML augmented data fabric. It must account for the views of all stakeholders, scoping has to be beyond standalone transactions to give overall situational awareness, and the environment has to be monitored on an ongoing basis. The data modeling has to take a futuristic view to accommodate hybrid data environments that can be centrally analyzed and managed.
Context-sensitive: Data discovery needs to have a 360-degree holistic view of the aggregated data. Context-sensitive information enables better decision-making.
Composable, transparent, and accurate: The more composable and inclusive the application that considers different data stacks, the more accurate is the outcome. The more transparent the outcome, the more trustworthy is the solution.
6 Big Advantages offered by Big Data Analytics
Big Data Analytics connects the dots across the complete enterprise data fabric and optimizes the outcomes through data augmentation to bring forth comprehensive visual analytics. Usually, the input data by itself does not make much sense to the reader simply because it is mammoth to read through and decipher. Big Data Analytics delivers value by unifying data and amplifying the outcome on a visual platform –


Collaboration and Connected decision-making: Big Data Analytics connects the dots across the data points as well as considers the views of all the stakeholders to bring forth a complete big picture.
Composability: It integrates multiple data points. More, the better. As a result, it creates a near-real snapshot of the business environment that can be leveraged further for predictive and prescriptive analysis. Big Data Analytics allows enterprises to embrace this "Integration-First" approach. It brings in rigor and yet just augments human decision-making capability by putting forth visual graphs for consideration.
Optimize distributed data: Cloud-enabled Big Data Analytics enables enterprises to execute discovery at scale across the enterprise data fabric, eliminates the effort and human error, and allows them to build creative reports for enterprise-grade data evaluation.
Predictive Analytics and Scenario Generation: It allows to accelerate the process of predictive insights generation/predictive maintenance across multiple IoT devices as well as generate multiple scenarios.
Data literacy and democratization: It changes the decision-making habits of the Data Analytics leaders and democratizes the data-driven decision-making approach across the Data Analytics CoEs and Change Management Hubs.
Outperform: Big Data Analytics powers continuous monitoring across the business environment and gives enterprises a competitive advantage. It enables shared decision-making. As a result, it allows enterprises to drive governance, steward enterprise-level process change management, and stay ahead of peers.
Simply put
Big Data Analytics simplifies the task of analyzing humongous data for Data Analytics Leaders and Change Management Boards. The six business criteria, including Data Augmentation across the data AI/ML-enabled fabric and Collaboration, allow these teams to steer change and stay ahead in maritime as well as during market disruptions.
Next reading