6 Business Benefits of Advanced Analytics
by Sachin Rane, on Sep 16, 2021 5:31:58 PM
Estimated reading time: 2 mins
Analytics software has been around for quite sometime; however, its true value lies in strategically leveraging data accumulated over a period of time. The structured data has been traditionally drilled and analyzed by using the Analytics and Business Intelligence tools. As the enterprise data sets get more complex with the mingling of the structured, unstructured, and semi-structured data sets, the use of Advanced Data Analytics capabilities is becoming more prevalent.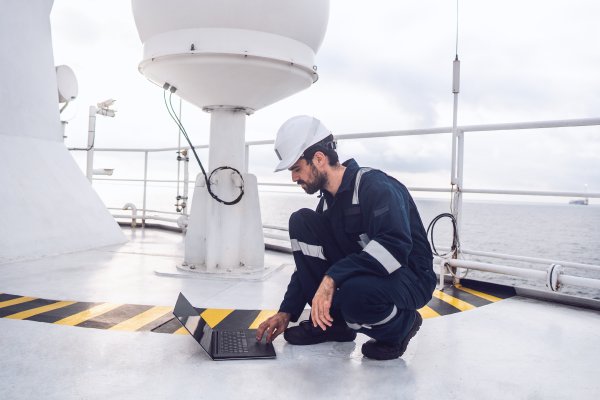 What is Advanced Analytics?
Advanced Analytics uses statistical models and data science techniques to go beyond the simple slicing and dicing techniques used by Business Intelligence tools to analyze complex data sets.

It not only describes or reports what has culminated in to the As-Is situation, but also predicts what can happen in the future based on the different variables and the corresponding historical data.

It also enables knowledge discovery or predicts and prescribes Corrective and Preventive Actions or the variables that have to be controlled and monitored to manifest the desired output.

The models offer high levels of accuracy with the output that is generated and work the best with voluminous data or Big Data.

The Advanced Analytics outcomes can also be juxtaposed with highly intuitive and interactive Data Visualization tools to generate graphical representation with Big Data.
What are the Business Benefits of Advanced Analytics?
Advanced Analytics offers immense business benefits:
Advanced Analytics enables business entities to backtrack, fine tune and prep up data right from collection and curation to improve the accuracy of their Analytics journey.
It improves decision making and optimizes operations even in dynamic markets, where traditional data analytics methods fail.
Advanced Analytics also allows businesses to leverage data to predict future events with higher degree of accuracy and confidence.
It allows businesses to take better, data-driven decisions as well as navigate the present actions to achieve future success.
It enables entities to analyze business trends vis-a-vis market situations and act proactively to attain competitive advantage.
It facilitates Risk Management and Risk Mitigation as well as allows to take informed and calculated decisions in scenarios with high risk exposure.
Advanced Analytics use cases
Here are some Advanced Analytics use cases to operationalize current and historical datasets:
Achieve Operational Excellence: Create statistical models that react to dynamic scenarios, anticipate future trends, and optimize decision making.
Optimize Human Resources base: Analyze skill sets to create scope for internal resource movement and back-fills.
Reduce risk: Analyze changing data sets or real-time data to identify the risk exposure along the timeline to prevent fraud as well as NPAs from happening through calculated actions.
Optimize value chains: Quickly analyze changes in the market situations as well as demand and supply dynamics to optimize just-in-time (JIT) manufacture and reduce operational costs.
Personalize marketing campaigns: Optimize sales and marketing campaigns and reach the right audience at the right time to improve cross selling and up-selling.
In summary
Advanced Analytics allows businesses to operationalize historical and current data as well as analyze structured, semi-structured, and unstructured data to optimize business operations. It allows businesses to navigate dynamic business scenarios with high confidence and gain a competitive advantage.
Next reading