Best Practices for Salesforce Implementation
by Shobit Mittal, on Jul 5, 2023 4:56:25 PM
Key takeaways from this blog:
A planned approach to Salesforce adoption can help organizations get the most out of their Salesforce subscription.
A successful Salesforce implementation plan reflects the goals and objectives of the organization.
A business process assessment is a critical step in determining how Salesforce can help simplify and automate your operations.
What is CRM?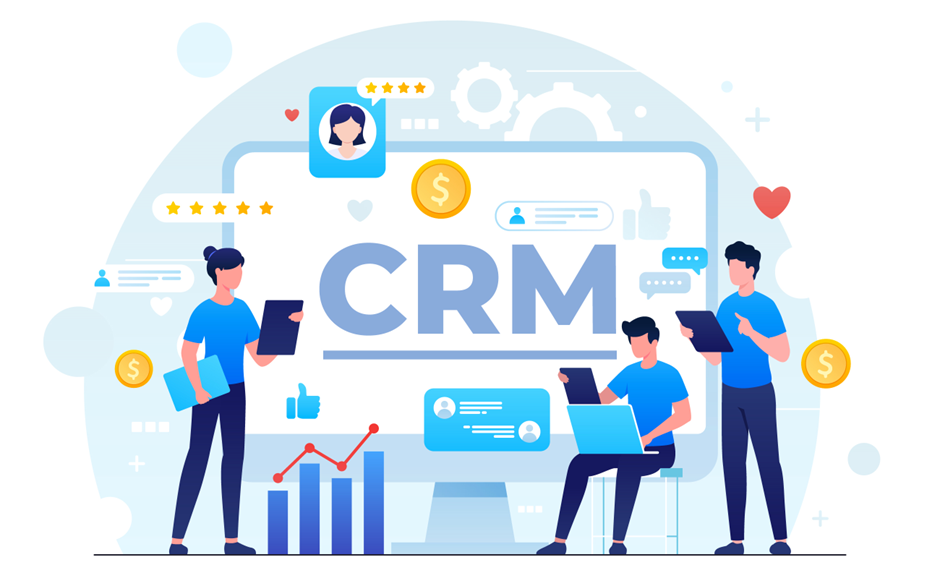 A CRM system helps companies to effectively manage their customer relationships, sales processes, marketing campaigns and customer support activities. CRM implementation helps businesses of all sizes improve operations, automate workflows, and improve customer relationships. Salesforce is one of the most popular CRM platform and Salesforce implementation is the process of integrating Salesforce into an organization's business operations.
How to go about Salesforce Implementation?
The key steps involved in Salesforce implementation are business process assessment, data migration, customizing Salesforce to meet business requirements, user training, and ongoing support. The mantra for smooth Salesforce implementation is close collaboration among the implementation team, organizational stakeholders, and end users.
This blog post will take you through the Salesforce implementation process and offer doable tips for maximizing the potential of Salesforce. By the time you finish reading, You will have clear understanding of how to assess your business processes, clean your data, instill teamwork, and monitor & optimize your Salesforce
How do you measure Salesforce implementation success?
Measuring success is an integral part of business strategy, and implementing a CRM platform like Salesforce is no exception. By tracking key performance indicators (KPIs), companies can evaluate the effectiveness of their Salesforce implementation and make data-driven decisions to improve performance.
Salesforce implementation KPIs vary based on business goals, but typically include metrics such as user adoption rates, lead conversion rates, customer engagement, sales performance, and customer satisfaction. By monitoring these KPIs, businesses may determine how Salesforce is affecting their operations and make the necessary adjustments to maximize its use.
It's crucial to know exactly what you want Salesforce to help you accomplish before starting the implementation process. Datamatics can assist you with the process as your Salesforce implementation partners and help you make the most of this CRM platform.
Salesforce Implementation Steps:
Define your goals and objectives: Identify pain points in your current processes and prioritize your goals based on a SMART framework (Specific, Measurable, Attainable, Relevant and Timed).
Assess your business processes: Assessing your business processes is a critical step in determining how Salesforce can help simplify and automate your operations. Map your current processes, identify key business processes, and determine if Salesforce needs to integrate with external systems such as marketing automation or ERP systems. By selecting process improvements, you can recognize the areas where Salesforce can make the biggest impact on your business.
Choose the right Salesforce edition: Choosing the right Salesforce edition is important to ensure that your Salesforce implementation meets your business needs and fits your budget. Compare different editions, consider scalability for future growth, evaluate integration options with other systems, ask for expert help, and use trial periods to test the functionality of different versions.
Plan your Salesforce implementation: Define project scope, bring together a project team with the right stakeholders, identify an implementation partner that meets your business needs, and create a clear project plan that includes timelines, budgets, resources, and accountability.
Data cleaning: Data cleaning before implementing Salesforce is important to ensure your new CRM system is populated with accurate and relevant data. Identify data sources, review data quality, prioritize data cleaning, standardize data and test data migration to ensure a smooth transition.
Customize Salesforce to your needs: Customizing Salesforce to the specific needs of your business is essential to customizing your CRM system to your unique needs Determine the custom objects, fields, workflows, and reports that you need to configure, and become familiar with the various Salesforce setup choices.
Train your team: Define training goals, conduct classroom training, regularly interview users to encourage adoption, monitor progress and resolve potential issues.
Monitor and optimize: Monitoring and optimizing your Salesforce implementation is essential to ensure your CRM system meets your business needs and goals. Set KPIs and monitor performance frequently to identify opportunities for optimization. Also define the impact and timeline.
Summary:
Salesforce implementation can be a challenging process, but with the appropriate strategy and preparation, it can be a powerful tool to enhance operations and boost sales. You can guarantee a successful Salesforce implementation that satisfies your requirements by following the steps outlined in this blog, including setting goals, evaluating processes, selecting the appropriate edition, planning your implementation, cleaning data, customizing Salesforce, training your team, and monitoring & optimizing performance.
Next Reading