Confluence of Digital Technologies – Not just for Business Continuity but for Exponential Growth
by Rajesh Agarwal, on Apr 22, 2020 12:11:12 PM
Estimated reading time: 3 mins
As businesses continue to witness disruptions and turbulences, maintaining business continuity is increasingly becoming difficult. Here, digital technologies are not only showing the way ahead for sustenance but also for an exponential growth. Till recently, we have witnessed technology adoption as a measure to keep pace with the increasingly digitized world. Today, it has become an imperative. Still further, the technology confluence is bridging the gaps inherent in any individual technology and enabling businesses to move towards end-to-end automation.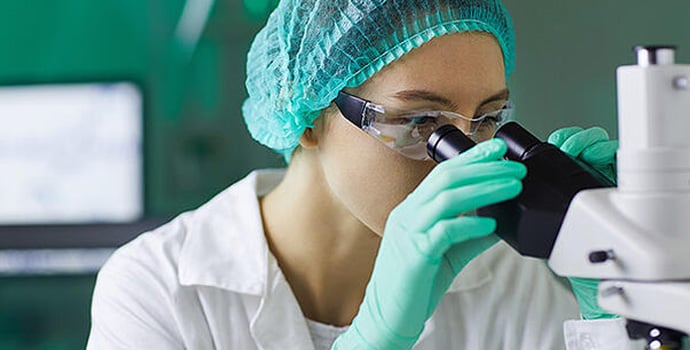 Intelligent Automation as a technology confluence
Robotic Process Automation (RPA) is now adopted across the length and breadth to automate peripheral tasks. As businesses, which were once risk averse, move ahead and scale up in their digital journey, they continue to adopt higher degrees of automation. They are increasingly making use of tools such as intelligent data capture (IDC), artificial intelligence (AI) /machine learning (ML), advanced analytics along with RPA to achieve end-to-end automation. This digital bouquet, usually referred to as Intelligent Automation (IA), when leveraged over the Cloud not only extends the potential of any one particular technology but also ensures business continuity at all times. An increasing use of AI algorithmic layers further exponentially increases the capacity towards automation of more complex tasks with minimal human involvement.
Risks in the form of lack of sponsorship, increasing regulations, cultural resistance, lack of capability maturity, etc., though act as bottlenecks if not hinder the mass scale use of IA.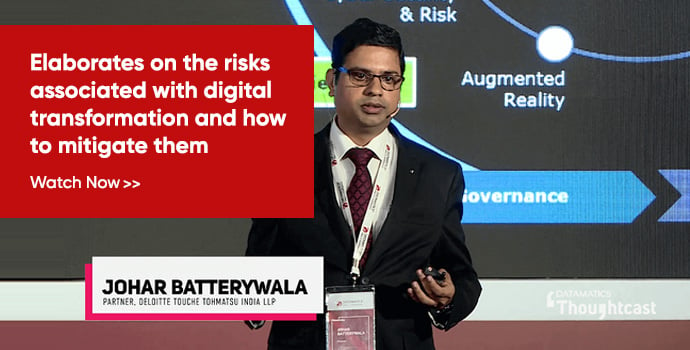 Transformation at scale through a technology confluence
One point agenda of end-to-end automation through a digital transformation is improved time to value especially during times of business turbulences and sagging revenues. It enables you to look beyond business as usual or simple business continuity towards exponential growth.
Case in point 1: Drug Discovery
This is a very lengthy process which generates peta bytes and peta bytes of data. Most part of this process is technically unregulated till it reaches its fag end where it is seemingly regulated. Here you have the target disease and an army of targeted medicine molecules or a medicine that needs to be developed to kill that antigen. Here simulations powered by IA, AI algorithms, and cloud help to exponentially improve the results and accelerate the process.
Drug discovery is a cumbersome process. Using digital technology right from the beginning helps to securely manage the lab records and trace the antecedents of a particular discovery in a well-regulated manner. This efficient data tracing and record management enables the drug innovator fraternity to give a lot of confidence to the regulatory authorities with the right documentary evidences in real-time towards an agile assurance model.
Case in point 2: Diagnosis of a particular disease
Certain diseases are difficult to diagnose; for example certain types of cancers and tumors. Here data augmented capability powered by real information from confirmed cases, their reports, MRIs, ultrasounds, and other medical interventions along with IA and the progressive use of AI/ML helps to build a massive intelligence system that diagnoses and predicts a disease with very high accuracy. The more accurate and curated data that is used for diagnosis, the higher the accuracy of the intelligent diagnostic system.
Case in point 3: Classification and summarization of documents
Industries such as banks, insurance companies, health service providers, etc., public sectors such as municipal corporations and intelligence agencies as well as business functions such as finance & accounts, procurement, customer care, etc., deal with long form text documents. They often adopt digitalization in order to speed up their document storage and retrieval. Digital technologies such as Intelligent Automation powered by IDC, RPA, AI/ML accelerates the classification and summarization of the digitized long form documents or digital assets. The increasing use of AI/ML layers helps the business move from simple classification to the more complex extraction and summarization of the lengthy documents such as contracts, claims, medical case histories, etc. The progressive use of algorithms enables you to move from automating human workflow to automating human intelligence. This is the stage where the Intelligent Automation system cuts the rut and declares which document has an inherent anomaly and can cause a business problem or fraud and which is good to go.
In summary
IA or the technology confluence has become a strategic business imperative in times of varying levels of turbulences in the business landscape. The agile digital transformation model powered by IA enables you to see beyond the mere business as usual activity and business continuity towards accelerated growth.
Next reading