Propel your business growth with Intelligent Automation during lockdowns
by Rajesh Agarwal, on May 12, 2020 9:14:42 PM
Estimated reading time: 2 mins
Today, Robotic Process Automation (RPA) is helping businesses achieve the kind of accelerated growth, which was achieved by industrial development in the by gone century. Coupled with Artificial Intelligence (AI) / Machine Learning (ML), it is not only helping enterprises to bridge digital gaps but also to unearth new business opportunities as well as service levels even during sub-normal business situations and lockdowns.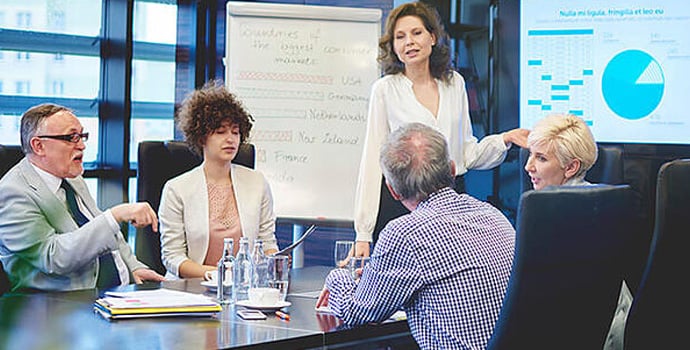 Where is this Intelligent Automation headed?
AI/ML empowered RPA or Intelligent Automation is helping businesses scale new service level maturity. What Cloud did to the on-premise operations, Intelligent Automation is helping enterprises achieve the same kind of paradigm shift in data-intensive business areas. Even cutting-edge technologies such as Edge Computing and Internet of Things would not have achieved the same kind of success without the involvement of Intelligent Automation in each automation layer. With the advancements in infrastructure facilities such as data storage, connectivity, and net neutrality, real-time data processing has become a huge success.
Today, Intelligent Automation is scaling new frontiers:
Automated monitoring: It encompasses remote monitoring of all touch points in the solution architecture and digital handshakes and helps determine the possibilities of failure early on.
Predictive resolution: It helps to remotely analyze huge amounts of data and take timely corrective action in the business ecosystem and reduce downtime.
Chatbots: They extend the enterprise support mechanism beyond the regular working hours while offering 24x7 service. They reduce the call volumes as well as keep the users updated about the resolution status.


User analytics: It helps businesses achieve higher degrees of service personalization which offers an exponential improvement in client support.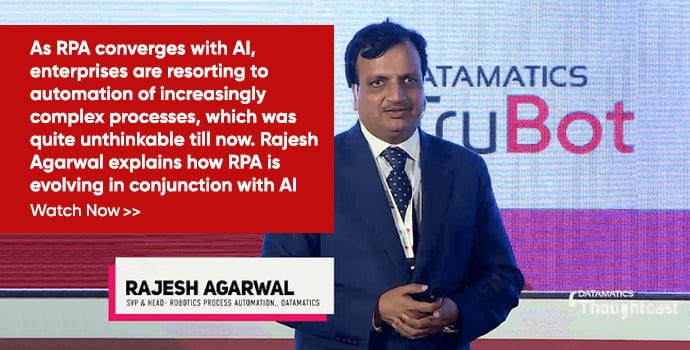 Hindrance in implementing Intelligent Automation in projects with increasing levels of complexities
The show stoppers in automating complex use cases is the access to the right kind of data sets. AI/ML algorithms need high volumes of enriched data towards training the bots with the right kind of learning. The bots offer highly accurate and faster throughput with medium to large datasets and enables businesses to take a quantum jump as against incremental change. This data availability also proves to be the deciding factor in the length of the Intelligent Automation adoption timeline.
It is important to note that the cost of maintaining Intelligent Automation capabilities reaches the break-even point in a couple of years. Hence investing in the right kind of data preparation solutions is mandatory before embarking on the Intelligent Automation journey to achieve the desired goals of business growth.
The low hanging fruit for automation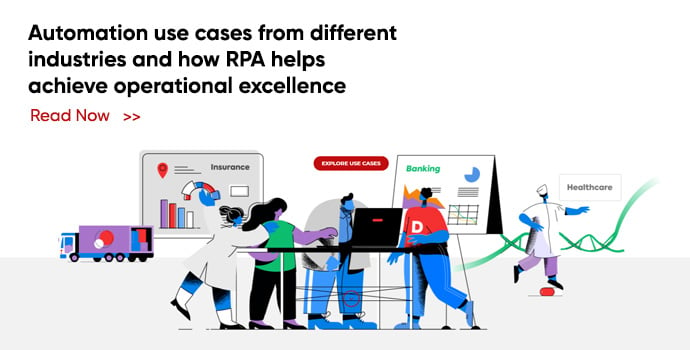 In summary
Intelligent Automation depends heavily on the training data that is used to build the AI/ML algorithms. To achieve automation of increasing levels of complex processes and propelling your business goals, investing in the right data preparation tools and training methods is highly essential. This technology confluence is highly instrumental in achieving business growth even during lockdowns and sub-normal business activity.
Next reading