Deploy an RPA digital workforce towards sustainable business growth
by Rajesh Agarwal, on Jun 28, 2019 7:20:30 PM
Estimated reading time: 4 mins
Changing business and statutory regulations, increasing business complexities, and growing expectations of tech savvy millennial customers mandate a continuous upgradation of technology platforms. Robotic Process Automation (RPA) allows sustained growth by bridging the legacy with the modern systems and yet registers a sustainable business growth in an ever competitive business environment. Similarly, it helps to tide over workload fluctuations in a highly efficient and cost effective manner. RPA market is increasing exponentially and is said to reach $2.9 billion by 2021 as per Forrester.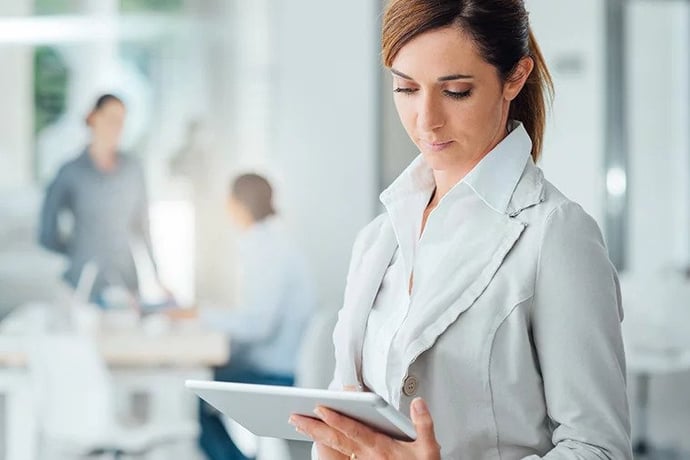 RPA business impact
RPA is widely used in various business domains, more so in process-oriented environments such as BFSI and CFO back offices. Enterprises register quick RoI in areas such as import collection process in trade finance domain, policy issuance in life insurance, handling customer service requests, ATM dispute resolution, mortgage document classification and indexing, eligibility verification, and audit & compliance process for a payment cycle.
Case-in-Point 1:
Import collection in Trade Finance is a complex process. It involves reading data from a huge collection of unstructured documents, identifying the proper supporting documents, and accurately capturing the critical data required for making huge sums of payment, followed by verification to either go ahead or ask for pending documents. Here RPA brings in automation for a tedious process and reduces error as well as processing time from 15-20 mins to less than 2 mins.
Read more >>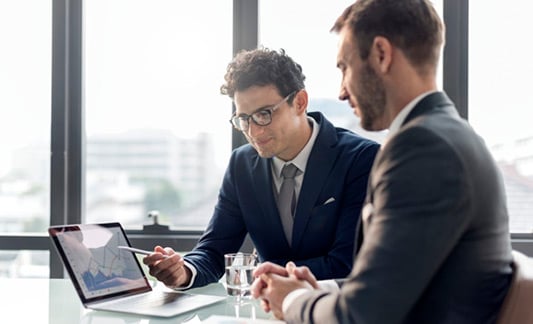 Case-in-Point 2:
Policy issuance in the insurance domain is a cumbersome, time-consuming, paper-oriented process, and takes days to close a deal. It involves late working hours by the stakeholders with month/quarter end volumes going beyond control. The RPA solution helps to achieve end-to-end automation. It involves downloading of transaction reports received on email from channel partners, reconciling policy amount with bank statement, and uploading data in the core-insurance system. RPA results in 500% productivity enhancement, reduction of TAT from 4 – 5 hours to 30 mins, along with higher accuracy and less rejection. RPA thus helps to perform a tedious job faster, better, and at cheaper cost.
Watch now >>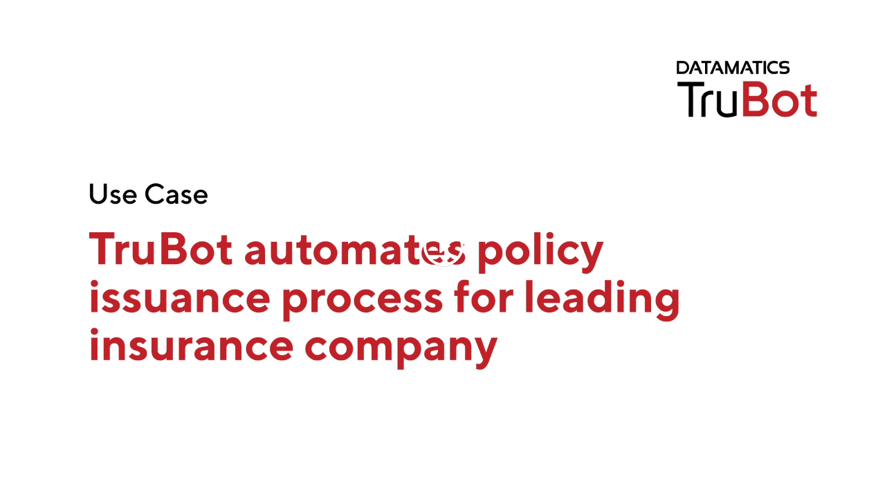 Case-in-Point 3:
Responding to and actioning of customer service requests (CSRs) is a manual, error prone, and a low productivity process. It involves searching parameters, matching and updating the fields for the right person, etc. RPA offers end-to-end automation right from reading request type and account details from CRM and updating them in core banking system to closing the status in CRM and sending SMS/email to the customer. Unattended RPA bots run 24x7, offer real-time automated processing and reduce TAT from 2 – 3 days to less than 10 minutes.
Read more >>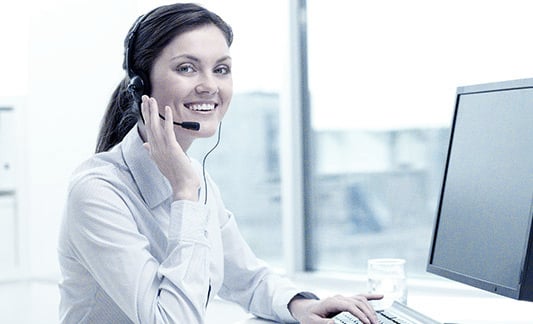 RPA business challenges
RPA is a simple technology. However, some challenges are encountered during implementation on ground-zero. These challenges can be easily mitigated:
The challenges in deploying a robotic workforce -
Lack of clear understanding of the RPA scope
Resistance from IT
Defining RoI
Lack of governance
Lack of clear understanding of the RPA scope: Define the project outcome and the expectations before disembarking on the implementation. Remember automation and process optimization are two distinct lines of action and need to be scoped and addressed accordingly.


Resistance from IT: A new enterprise level activity elicits different set of reactions from different stakeholders. A new software deployment involves security aspects, providing access rights to bots and the different role holders. To synergize efforts, get a buy-in from all the stakeholders before launching the RPA program.


Defining RoI: Any new initiative is difficult to be propagated within an organization without estimating the RoI. Note that customer experience is also an important aspect. Present a business case to the decision makers taking into accounting the customer experience as well as RoI estimate.


Lack of governance: Setting up a new enterprise initiative has its own set of challenges. Engage consulting partners and system integrators to make a successful start. Learn from others' mistakes and the rich knowledge base that they have developed in the process of RPA implementation and thus minimize your learning curve.
RPA deployment guidelines
5 points for a successful RPA deployment -
Educate
Strategize
Synergize
Plan
Aspire
Educate: Create awareness and deliver crisp communication through proper communication channels to all enterprise stakeholders. Deliver knowledge sessions to update them about the scope and expectations from the RPA program.


Strategize: Develop a business case to clearly highlight the potential and bring out the benefits of using RPA. Reiterate that customer experience and customer satisfaction are as much important as improving efficiency and productivity.


Synergize: Join forces to bring out the concerns and effectively mitigate them. Seek collaboration from across enterprise hierarchies and departments to make the RPA deployment program a success.


Plan: Start small but plan to scale up on the RPA efforts. Chart plans for enterprise RPA roll out instead of opting for point solutions to harness synergies of scale.


Aspire: Aim for faster TAT and generating more business but also capture short term benefits. Plan to create bots in the roadmap but get help from consultants and vendors to jump start the RPA deployment in the immediate future.
In summary
RPA bridges the gaps and brings the entire IT estate on a leveled turf. It helps organizations develop a sustained growth even amidst workload upheavals, at a nominal investment. RPA is highly scalable and delivers quick RoI in all process-oriented environments.
Next reading