Deploy Robotic Process Automation to improve productivity by manifolds
by Rajesh Agarwal, on Jul 17, 2019 5:48:16 PM
Estimated reading time: 2 mins
Enterprises face the conundrum of making legacy systems work with the modern IT ecosystems. Especially in domains, such as Insurance, heavily entrenched into legacy and fully reliant on paper-based processes, undergoing a Digital Transformation seems an unrealizable dream. I think, Robotic Process Automation (RPA) provides enterprises with a uniform stage of operations where the old and new intermingle together seamlessly resulting in a harmony. Say for instance, in a heavy legacy laden Insurance sector, RPA enables the enterprise to reduce cycle time and overhead by a significant extent and improve productivity by more than 80.0%.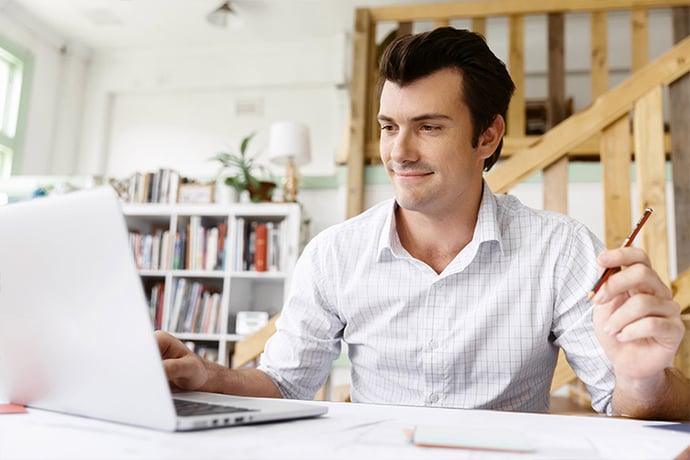 Case-in-point:
In a typical insurance ecosystem involving the Insurance carrier and its channel partners, a leading insurance carrier in India improved the productivity in the policy document issuance process by almost 87.5%.
The pre-RPA scene involved the insurance carrier receiving raw data for policy creation for their 40 odd products from thousands of their channel partners including banks, loan provider desks at heavy vehicle showrooms, and insurance distributors. The resulting inflow of policy requests ran into a few thousands daily along with the corresponding paper work. The company had to deploy teams of experts to standardize the data and upload it to the core insurance system for running a batch process within a window of 5 hours.
The fast paced nature of the manual process resulted in errors and rework till the resulting output was seamlessly correct.
In the post-RPA scene, the insurance carrier reduced the processing time from 16 – 20 minutes to 2 – 3 minutes per case and the overall processing time from 6 hrs to 1 hr. They also achieved improvement in first time right cases from 70% to 90%.
Way ahead:
I think, as RPA matures into Intelligent Automation or Cognitive RPA, enterprises are increasingly using Artificial Intelligence and Machine Learning algorithms to improve speed and accuracy, reduce turnaround time, and increase customer satisfaction. They are using intelligent algorithms to identify patterns to mitigate risks and tap opportunities. The technology is already in use across different business sectors involving process oriented swivel chair operations.
In summary:
In an endeavor to improve productivity and efficiency, enterprises are exploring different technology options. RPA is fast getting accepted across different sectors and growing at a CAGR of 60.5% from 2016 to 2024. The technology helps enterprises envisage new models of business, improve revenue, and stay competent towards achieving a sustained market growth.
Next reading: