How do Enterprises attain Digital Leadership during and beyond COVID-19?
by Keshav Jeet, on Jun 1, 2020 4:12:35 PM
Digital Leadership is a driving factor in the success of any organization, and the current COVID-19 crisis warrants an even vigorous involvement of leaders in the operations. CXOs need to toughen up and take a thoughtful approach in tackling the business pressure emerging due to the complete lockdown. The measures include instant communication mechanism, swift review processes, instant but prudent decision making, real-time data access across departments, etc. The digital expanse offers an abundance of opportunities to the leaders for the revitalization of revenue streams and streamlining of operations to reach new global markets through digital media.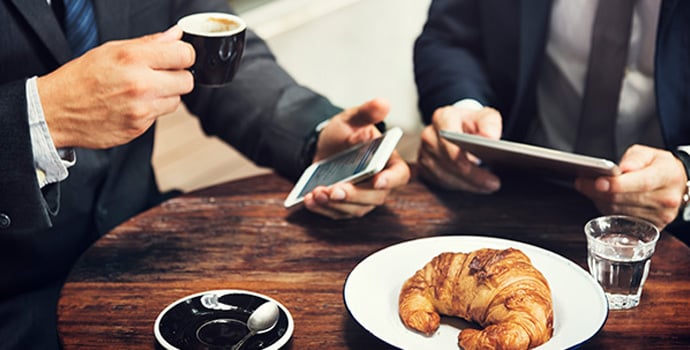 Here is how leaders can ensure business continuity and efficiency amidst the critical situation:
1. Use the Digital Control Tower
Digital control towers are universal assets that can be applied across industries to implement a range of functionalities like live dashboards for real-time updates, facilitate collaboration between staff, teams, and stakeholders for efficient operational processes. A digital control tower can also implement big data and analytics to make recommendations on an appropriate action matrix for a certain situation. The towers are applicable to a range of verticals like pandemic management, stock market evaluation, government operations, retail customer management, managing financial businesses, etc.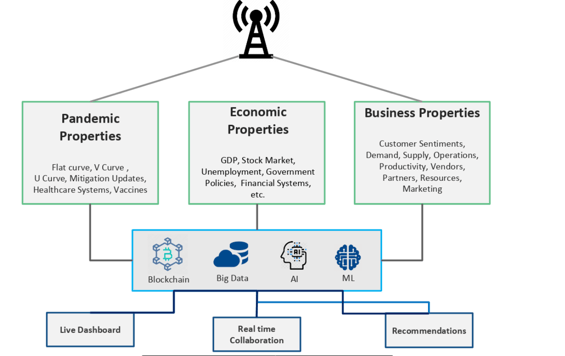 2. Use Design Sprints
Leaders must follow a pre-defined and well-laid roadmap for their UI/UX design initiatives to proceed with their goals through the pandemic. Using design sprints with a structured path, listed long term goals is something that all leaders must take into account. Here is how the tasks in a sprint can be divided through five days of the week.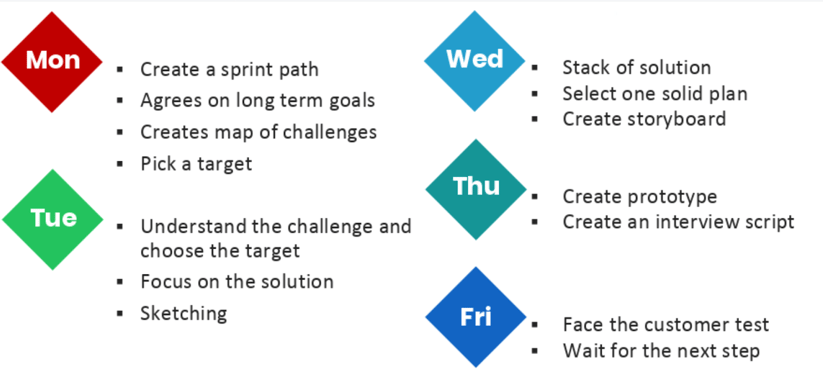 Prototypes give a superpower to the sprints and enable them to foresee the challenges. This entire 5-day process helps in providing the best solution to solve big challenges through prototyping and validating. Also, the organizations will be on the safer side regarding the commitments.
3. Follow 4Ds of getting Digital
We recommend four best practices as you step into the congeniality of the digital world: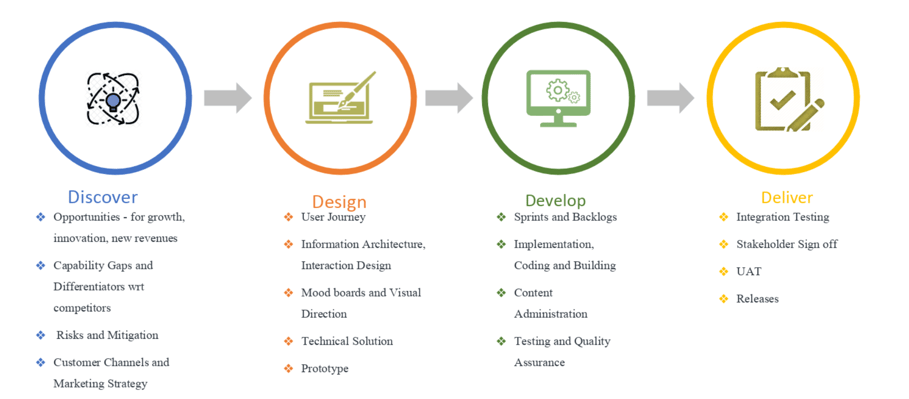 Conclusion
In a bid to stay afloat, a lot of businesses can end up taking reckless decisions, ultimately leading to their own disruption. It is therefore important to keep calm and assess the situation keeping in mind various aspects such as economic stability, resource management, staff distribution, layoffs, business availability, growth projection, customer satisfaction, and more. It is hence recommended to reach out to trusted digital professionals who can help you navigate the COVID-19 digital disruption amidst this catastrophic epoch.
Next Reading: