7 Disruptive Tech Use Cases that can Transform the Digital Marketplace Apps
by Keshav Jeet, on May 7, 2020 12:53:59 PM
The retail and digital marketplace industry has always been ahead of the curve in terms of technology adoption. Digital transformation in the retail industry has not just helped entrepreneurs tap high-value consumers but also has helped generate a reliable source of revenue. However, as the industry gears up for another revolutionary decade with next-gen technologies like AR/VR, IoT, AI/ML, etc., retail and digital marketplace players must continuously innovate & disrupt the market through initiatives like digital marketplace app development or be disrupted through the advent of these technologies.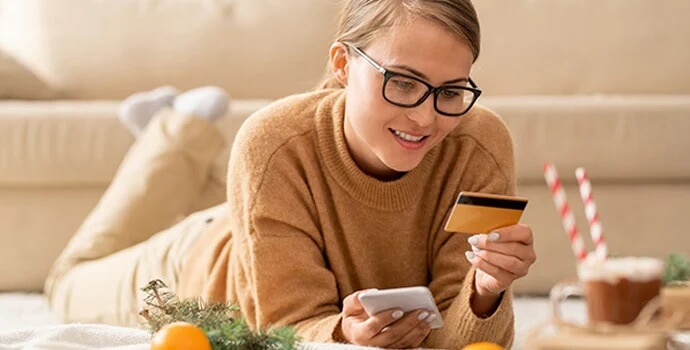 For instance, a feature as simple as a 360-degree view of products on a digital marketplace app/website could become obsolete as consumers are empowered to try the products in real-time with augmented reality. With one-tap payments, who would want to link their debit/credit cards? With the online retail industry introducing a plethora of new features such as product visualization, personalized product catalogs, try-on features, etc., the possibilities are endless. Hence, exploring the full potential of disruptive technologies becomes inevitable for sustenance.
In this article, we list some of the most stunning use cases that disruptive technology can offer your online business:
AI/ML
Personalization
In a recent salesforce survey, 69% say that personalized customer experience influences their loyalty. Retailers can customize their content with ML algorithms finding patterns in large amounts of structured and unstructured data such as images and text collected through data capture tools. These algorithms can take into consideration the UX preferences of a user such as color, image intensity, favorite style, activity history, etc. The digital marketplace app can then be customized to suit the personal preferences of your users.


Dynamic Pricing
ML algorithms can identify and learn new data patterns and detect new demands and trends. Online retailers can use ML models to analyze profitability, automate pricing management, forecast pricing trends, analyze customers' purchase behavior, and benchmark pricing against competition. Retailers can recommend the right offer at the right price and show discounts in real-time, taking into account the actual state of the warehouse. This maximizes sales and optimizes inventory.
Datamatics Implemented an AI solution to show price variations and analyze future price trends for a multinational retail giant. The client increased sales figures from 20% to 32% and also achieved optimized product promotions and sales through the predictive analytics solution.
IoT
Lean Inventory Management
Inventory management has become central to maximizing profit margins in the retail industry. According to an IRI survey, over 70% of online shoppers would search for an item elsewhere if it was unavailable, rather than wait any length of time for it to come back in stock. Hence, real profits lie in keeping your retail and digital marketplace stocks at levels that ensure business continuity but below levels that can drain the company's cash reserves with idle stock. Next-gen technologies like AI, ML, and IoT when leveraged on a mobile channel can boost the bottomline. AI methodologies such as time series prediction and reinforcement learning systems are being deployed to gauge user demand, supplier backorders, warehouse optimization, reduction of forecasting errors, minimization of idle stock, etc. and hence are making inventory management more efficient and profitable.
AR/VR
Product Information Access
AR can also become a popular engagement mechanism for products as well as category exploration. A label on the product provides very limited information about the product. So, you can use AR to let users access a wealth of information about the products, say product type, payment methods, pricing, etc. just by letting them scan the product.


5. Visualization of products in the room
AR/VR development is acting as a catalyst for personalization, transparency, and convenience of buying by letting users check if an item that they wish to buy is suitable through a virtual placement in a preferred area.

Datamatics helped a leading Indian furniture retail store to build a AR-driven Native Android and iOS Mobile App that helped users visualize products in their room with a special "See it in your room" feature. Users could even click a picture of it and send it to family and friends for reviews.
Big Data and Data Analytics
Highly targeted marketing with big data and analytics
Big data can offer marketers, as well as e-store owners, access to exhaustive information on customer interactions and preferences, which can be collected via consumer engagement channels like social media, browse searches, questionnaire forums, email campaigns, etc. which can then be used for specific business goals. This is done by capturing exact customer needs and feedback effectively and automatically via big data. However, huge chunks of data can be hard to manage with hurdles like low loading time, redundancies in the data sets, etc. These can be done away with by adopting reliable big data solutions.

Datamatics helped a leading retail giant in implementing IBM Netezza Appliance for Big Data and Analytics support. This reduced their data loading time from three hours to a few minutes while also improving their data handling by 90%.


Digital Control Tower
In a recent Gartner survey, 85% of retailers stated supply chain complexity as a major challenge for their operations. An IoT, Big Data and ML-based digital In-app control tower can proactively and independently take measures to predict and prevent potential supply chain disruptions for your retail business. It can help provide visibility across retail units, geographies, and functions, facilitate collaboration among stakeholders, employees and as well as customers through an optimized orchestration of operational dashboard and prescriptive alerts. It can also help retailers in proactive decision making in terms of procurement, asset positioning, maintenance and tracking by converting raw and unstructured data into actionable insights.
These are just a few of the many use cases in online retail that can deliver superior value in terms of customer experience, brand awareness, and innovation. These stand-alone use cases when applied across channels like mobile apps, web apps, and social media, etc., can largely influence your KPIs, help you create a stronger bond with your customers, shape your growth trajectory for upto ten years from now. So, make sure you leave no stone unturned while exploring the broad avenue of possibilities that technology can offer for your retail business. Invest wisely in the resources that can open up new revenue streams and market opportunities for your business.
Next Reading: