How to Build a Mobile Marketplace for Renting/Buying Second Hand Goods
by Smitesh Singh, on Jun 15, 2022 5:56:06 PM
The global economy is driven by commerce, and commerce in turn is driven by the latest technology stack. While most of the tech-driven commerce for B2C and B2B is carried out through digital marketplaces, technology has been making inroads into the markets for rentals, second-hand items sales, and purchases. The items in this segment can be listed by any individual or business and are available for sale/rent to everyone. There are numerous such digital marketplace apps sprouting these days, but only a few manage to appeal to the users and become successful. In this blog, we will have a look at some use cases of these apps and what it takes to develop a successful one.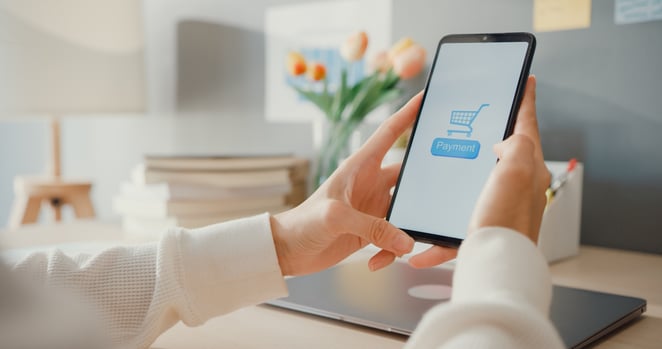 Top Features of a Mobile Marketplace for Item Sale, Buy and Rent
One tap registration for sellers and buyers: This is the most common yet primary feature in any app. It is important to develop an intuitive UI for users to easily register and then log in as required. One tap logins with google and social media accounts also enable users to register in no time without the need to enter personal details manually.
Listing UI/Renter: Users after registering should come across a UI choice between "List an Item" and "Buy an Item". A user must come across a listing page if he chooses to "List an item" for sale. This UI should offer him a space to upload images of the product, add a description, asking price, and details about the interested buyers.
Buying/Renting UI: If a user chooses to buy/rent an item, he/she should land on a UI that allows searching for an item by name/image, and lists all the items linked to this search result along with price, location, duration, security and owner details. A user should be able to make an offer to the seller if he/she is interested in the item.
Save for later: This allows a user to like a product and saves it to buy later. ‍The user can access all the items saved later and buy them whenever required.
Share it: This feature allows a user to share a product URL on the social media channels like Facebook, WhatsApp, Twitter, etc.
Chat: This feature is considered to be a must-have for these marketplaces as it allows a buyer to chat with the seller for any clarifications they need. ‍
In-app payment: In-app payment is a must-have feature in the post-pandemic era for contactless transactions. With users choosing to go cashless, in-app payments foster faster payments and refunds.
Categories: Categories are important for app navigation. These categories can help users spend more time on the app and buy items that they had not intended to earlier. This increases the conversion rates as well as builds customer loyalty.
Filters: Filters enable users to figure out products of their interest without wasting time on search page results cluttered with irrelevant products. These filters can help you segregate products based on their prices, color, sizes, etc.


Steps for App Development
Market analysis: The initial and the most critical step in developing a marketplace for second-hand items is market analysis. Figure out what it is that users are looking for, and what is missing in the competitor apps, if any, in the market.

Find a technology partner: The most important step in developing your app is partnering with the right technology partner. To finalize a technology partner or a product development vendor, benchmark them according to their historical experience, expertise in the latest technology stack, and their portfolio of existing customers.

Document your business requirement: Once you hire a technology partner it is important that you clearly state your product vision, objectives, and monetization strategies with them.

Planning of the product: Once done with the business requirements and the proposition of your app, you'll
need to create a set of use cases, and various pages in the app and line up essential functionalities of the app. Following this, your technology partner will finalize a tech stack that will be used in building the app.

Build an MVP: An MVP is the basic skeleton of your product that will determine how well your product will perform in the market. This MVP is available for the end-users to use and give feedback on how the product is performing. After you have a fair idea of how well your product will be received by the audience, you can go ahead with the full-fledged development of your app.





Conclusion
Building a mobile marketplace for second-hand items trade is a profitable undertaking in a world where some people are inclined to buy what's latest and trending in the market and sell or give away everything that is barely outdated. To get started with this brilliant app idea, get in touch with a marketplace app development services provider.