Why build a Flutter web app for your business?
by Smitesh Singh, on Jun 27, 2022 6:47:33 PM
Flutter is one framework with an exponentially growing popularity, manifesting itself as the best ever framework to develop cross-platform mobile applications. Over 100,000 applications, according to research, built on flutter have already been taking the market by storm. However, Flutter isn't restricted to mobile apps, it is highly deployable in building innovative and extremely functional desktop, mobile, and web apps as well.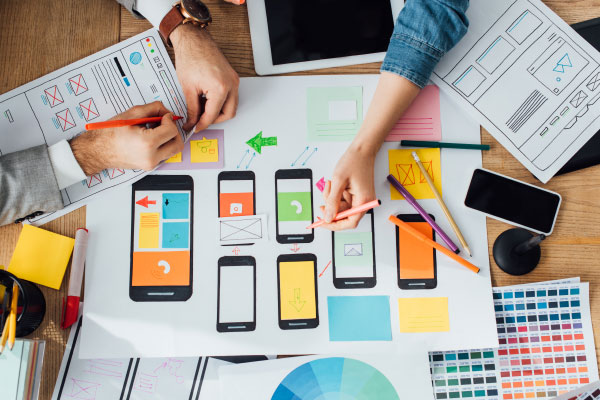 Flutter even helps you in creating impressive as well as complex UIs with utmost ease without affecting the app's overall performance. It also offers speed and efficiency to the apps. Flutter's unique reload feature automatically updates the UI content with the latest changes in the code, building a smooth developer journey. In this blog, we will cover some of the most sought-after benefits of building a web app with Flutter for your businesses.
Why businesses must prefer Flutter for web app development?
There is no denying the fact that Flutter expedites the web app development process, reducing costs as well as end-user experience. It features smooth motion graphics and intuitive designs. Let's now look into the fundamental benefits of using Flutter and why enterprises should use Flutter for web apps.
Facilitates simultaneous mobile and web development
Flutter is a perfect fit for building apps that are meant for mobiles as well as desktops. Flutter supports a single codebase that can be employed to build apps for various platforms. This induces cost and time savings as well as overheads associated with the development of two apps for different platforms.
Enhances user experience
Flutter for web development offers flexible and engaging UI designs. It offers access to a gamut of widgets that enables developers in setting up stunning UI designs in the apps. Moreover, the native features of the framework offer flexibilities like high performance and seamless UX in web apps.
Ideal for MVP
Using Flutter for your web development can aid your MVP design for investors. MVPs have the most basic yet fundamental features of your app. They are suitable for testing the working of the idea and gathering the initial feedback for your app idea. This feedback can then be used in developing the final working model of the app with fewer possibilities of people disliking the app. Moreover, with flutter, developers will not need different backends for creating simple MVPs because of their compatibility with Firebase, the platform for mobile and web development.
Google-backed
Apps built with Flutter are well supported by Google. Google supports the technology and uses it itself while supporting teams with fixing bugs, new version updates, and enhancing the Flutter technology overall. Google already uses Flutter in its new projects such as Google Fuschia, and more which implies the longevity of the platform when it comes to technology evolution and market dynamics.
Affordable Pricing
Flutter stands as one of the most affordable as well as easy-to-use cross-platform app frameworks in the market. It aids in reduction of time-to-market and supports enterprises that have modest budgets but want to deploy cross-platform apps for their end-users.
Clear feature implementation framework
Flutter provides real close native app experience with its SDKs that have a similar working as native app SDKs. It also supports platform-driven plugins which let developers create highly functional applications. These plugins offer features such as Bluetooth compatibility, geolocation, gather/processing of sensor data.
Conclusion
Flutter is one of the most promising app development frameworks for enterprises with modest budgets yet ambitious app development goals. To get better insights into web or mobile app development with flutter, get in touch with an experienced flutter app development company.