How to Build a Reliable Waste Management and Segregation App
by Smitesh Singh, on Nov 9, 2021 9:39:38 PM
Gone are the days when technology was just an economic propellant. Today technology through its unprecedented potential is actively playing a major role in the global environmental crisis such as climate change and waste management. According to research, without effective waste management, there will be more plastic in the oceans than fish by 2050. Government and public authorities are therefore actively looking for cost effective digital solutions to make the dream of a cleaner and greener planet a reality. In this blog, we will talk about how technology is helping rural and urban areas to manage waste and foster a cleaner industrial era.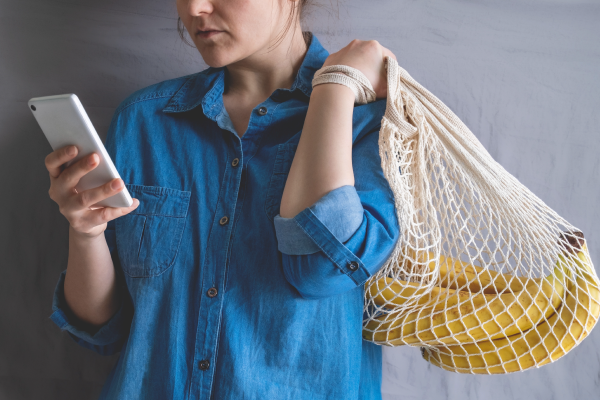 Locating nearest recycling centers
Apps can help the governments to spread awareness about the benefits of recycling, and also redirect them to various recycling centers. The APIs from these apps can also be integrated into various digital marketplace apps that can help their end-users manage waste generated from buying their products. The app helps users locate the nearest recycle centers in their vicinity. Also, the app teaches users the different DIY ways to waste recycling.
Segregate types of waste materials
Domestic and industrial waste is a mix of various biodegradable and non-biodegradable waste that need to be segregated in order to be processed suitably. There are different kinds of plastics, among which some are non recyclable, while others are. Mistakes in sorting waste can cause improper waste disposal. Moreover, manual monitoring can be inefficient and expensive. AI/ML object recognition models when implemented on apps can help users identify plastics and their kinds. Apps can help users identify the right recyclable plastics and educate them on the profitability of recycling such plastics.
Wiki for waste management
The waste management app can help users obtain insights on basics of waste management and go ahead with the first steps in their waste management journey. The app can also function as a waste payment app at various recycling facilities as well as a way to access local data and waste management policies. Moreover, people can also use this app to monitor and track waste pickups. Therefore, it makes it easy for users to keep track of the amount they spend on disposing of trash.
Identify non-recyclable wastes
Apps can help users identify waste materials that are hard or impossible to recycle, and source them to the right places. The app can also act as a news portal that provides users with environmental trends and news. Users can also track their contribution to the recycling drills, campaigns etc. on the app. The app also helps broadcast waste management and recycling news, policies and information. Another feature of the app is the waste collection and recycling dates reminder. Waste management apps can use AI systems like Google Assistant and Amazon Alexa to help users access waste management and recycling information.
IoT based Smart Dustbins
A number of companies have started producing smart bins that can do a variety of tasks. Many are sensors that identify trash levels and send alerts when they're overflowing. This data can help users track their dumping habits while optimizing schedules for trash pickups, and reduction of fuel consumption. These trash cans can also be built with interactive screens that can guide users in good waste management practices. People can learn new things on disposing of items of varied biological character. This way, users become aware of what can be thrown away and what can be recycled.
Fleet Management Systems
Technology can level up the trash pick up systems for underdeveloped areas through fleet management. Digital Fleet management is prominent in the logistics industry, but it can significantly aid garbage collection. The systems makes use of network sensors along with the GPS data to devise vehicles' routes. Taking up the same way every day is easy but it isn't always efficient. Fluctuating traffic, weather and waste quantity can create paths that are optimal and cost saving. Fleet management systems when tapped on smartphones allow drivers to adjust their routes to save time and reduce emissions.
Conclusion
As people adopt newer technologies, additional research and development is taking shape. As the technology progresses, and automation is becoming ubiquitous, there is expected to be an exponential surge in waste management technology. The forthcoming era that needs technological and smart solutions to take up manual and mechanical tasks of waste management or at the least aid people in doing it effectively. In order to start your journey with apps for sustainable waste management, get in touch with a waste management app development company.
Next Reading: