How Health Insurance Apps Are Changing The Industry Landscape for Health and Finance
by Smitesh Singh, on Sep 13, 2021 11:45:27 AM
Health insurance is one of the industries that saw unprecedented growth amidst the pandemic. While the past was dominated by apps that had basic insurance provisions such as paying premiums, there is a stronger need today for smarter, more functional insurance apps built according to predefined CX goals. This newer generation of insurance apps will do two tasks for you:
Help you stay relevant amidst intense competition
Help you gain a significant progressive market base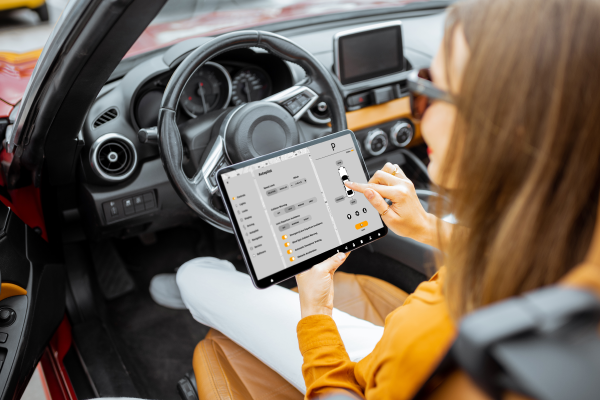 According to a pwc survey, 15% say they are likely to buy life insurance due to the impact of COVID-19. Moreover, the future for insurance stalwarts lies in investing in digital capabilities. In this blog, we will talk about what an insurance app constitutes and how can insurance companies develop one for themselves:
Managing health insurance involves a number of prudent actions by users, that must all be seamlessly sequenced into an app. The app must fulfill all the use cases that in-person insurance management entails. Here are some of the fundamental use cases:
AI for Curating a List of Suitable Plan
The AI in insurance app helps people understand their needs better and be more informed when choosing insurance plans. The AI-based questionnaire can be programmed to take inputs from users such as budget for investments, disease details (if any), goals, cover needed etc. These inputs help the AI to filter the best plans, funds and savings schemes suitable for the needs of users. It also enables users to categorize their investments into equity, bonds, and good insurance schemes etc. The app can also be provisioned to track expenses linked with an approved bank account and suggest a plan accordingly.
Benchmarking and Choosing Insurance plans
When it comes to health insurance, the market is flooded with numerous plans with a varied number of features. This makes the opting-in task an arduous one that involves users doing thorough research to find a plan that best suits their needs. A mobile app needs to make this process as easy as possible. The app must have a clear presentation of insurance plans and their perks, for users to benchmark and choose from. This is a key advantage of digital health insurance as in-person insurance selling excessively depends on human agents, which makes it prone to aberrations and errors. Once the user has finalized an insurance plan, he must be able to apply for the same and perform the necessary KYC.
Find doctors, medical centers, and pharmacies
This is one of the most critical tasks that an app can accomplish. In case of a health emergency, finding hospitals, medical centers, and pharmacies that your insurance companies have tied up with needs to be quick and effective. An app needs to lay out a list of hospitals close to the area of emergency along with their navigation routes and available facilities, doctors, and their specialties. This can be done through a GPS-powered system that picks up the respective location and finds all the nearby centers supported by a given insurance scheme.
Refill medications
Insurance claims for ongoing treatments such as cancer may need frequent medicine fill-ups along with their invoices for a smooth settlement process. An insurance app can make this possible through notification alerts sent for medicine refills. It can also be programmed to link up with the medical center or pharmacy billing APIs and get automated invoices for quicker claims. A provision to upload invoices and read them with technologies like IDP or OCR is another workaround for this task.
Access insurance ID cards
Another primary use case of an app could be instant access to insurance scheme identification number/card that comes in handy at the hospitals and other health service centers to apprise them of your insurance plans, making the claims process even easier.
Estimate out-of-pocket expenses
An insurance app can also help you make an estimate of what the treatment at a particular facility would cost and make prior arrangements of funds if necessary. It can also help users get a clear idea of the amount of premium and annual appraisals and incremental coverage benefits, if any, on them. This helps them plan their budget and estimate their investment declarations for taxes ahead of time.
Make Payments
Making payments online isn't that big of a deal except that there needs to be a secure and easy-to-use gateway and varied kinds of payment methods such as wallets, cryptocurrencies, net banking, cards, etc. The alternate payment methods include:
Online via a debit card or checking account on the client website
In the mobile app with a checking account
By phone by calling the concierge
By cheque by mailing a cheque
Conclusion
The health insurance apps will serve as the main proxy for customers when they need to interact with insurance companies. It will also help you roll out new products in the market with a dedicated market base already. An app will basically be a virtual representation of your entire agency, where customers can find insurance on-demand. If you want to start your own insurance mobile app, it is wise to partner with a mobile application development company.
Next Reading: