How Voice Assistants Could Change the Mobile Retail Shopping Experience
by Smitesh Singh, on Jan 10, 2022 3:41:46 PM
AI is disrupting industries, giving rise to fresh business models, intensive digital transformation, and a more nature-integrated future of technology. For example, smart speakers are one of the most progressive consumer technology, are poised to revolutionize the way we use technology. Machines are slowly getting smarter, understanding human sentiments and problems better. According to a research, voice shopping shall continue to grow upto $40 billion in the year 2022, up from about $2 billion in the United States and the UK.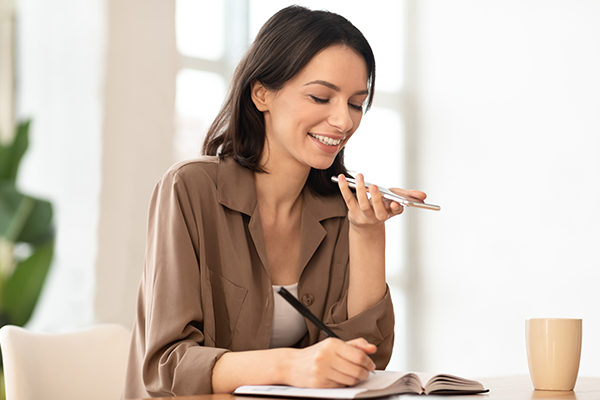 So is the voice assistant trend expected to affect the way customers shop and how will retailers, in turn, need to adapt in terms of how to market and sell their products through digital mediums? In this blog, we will have a look:
Why Voice Shopping?
There are some fundamental reasons, as to why voice shopping will have a huge potential. Comprehending these reasons can help you build a strategy to match or exceed customer expectations, with increasing number of consumers using voice assistants to buy goods & services:
Speed: Humans tend to speak faster than they type, so making using of voice is generally faster than any other medium. The potential to save time is always something that appeals to customers.
Efficiency: To make use of a functional app, users have to:
Take out their smartphone
Unlock it
Look-up for the app
Wait for it to load
Authenticate to open it
These steps can be tiring when there is an instant need to accomplish something. With voice assistants, everything can be done within an instant. There are much lesser obstructions to overcome to begin the shopping.
Use cases of voice shopping
The rise of smart speakers with screens could open the door for voice shopping to actually become what it's forecasted to be.
Gadgets such as the Echo or Google Home mark the inception of a multi-modal voice experience, where one can view a screen to control it with voice. This can be extended to a Fire Stick TV along with Alexa. This when combined with smart TVs, can truly mark a revolution in the shopping arena.
Voice is consistently being employed by firms like Voysis. The feature helps with filtering, looking up for something on a retailer's website, and checking out. Customers using Voysis can ask for "mens shirts under $50" and Voysis can show the results in no time.
Then there's the emerging use case of the car. Using a voice-assisted automobile app, users can shop for groceries. With almost all major car manufacturers, rolling out new motors with in-car voice assistants, and devices like the Amazon Alexa Echo Auto equipping older vehicles with a voice assistant, one can order things beforehand for important days, place a bet on the big game, or purchase an audiobook instantly and listen to it way home, all from within the vehicle and all without taking the eyes off the road.
Hence, there is a lot of traction as well as potential in voice shopping for it not to be something that can seriously impact your business. Given that it's trendy and potentially disruptive, it doesn't come without a list of challenges.
Challenges
There are challenges for retailers, like data ownership. Choosing one of the top two platforms, Alexa or Google Assistant, will ultimately lead you to grant access to visibility into all of your skill or action activity, including what your users are asking for and buying. Second, there are challenges for consumers, for instance, it's quicker to scan a list of search results than it is to listen to the results audibly. This implies that general browsing, a typical product research behavior, becomes a challenge for voice. Discovering voice apps becomes a challenge too. So, finding out what shopping facilities are there on voice and comprehending how to use them can become a challenge for some people.
So, how should companies be preparing for voice shopping?
When making a voice strategy, it is important to understand that voice is much more than just the two tech giants, namely, Alexa, Google Assistant. Voice is a conduit to technology. Therefore a voice interface must be able to overlay all your consumer touchpoints, from smart speakers, voice bots to websites, apps, and in-store experiences. For this, you'll need to get in touch with development companies that have an understanding of VUIs or voice user interface design practices to surpass a user's needs with a digital marketplace solution.
Once you establish the fundamentals of product research and ordering, you'll be in a place to dive deeper into aspects like personalizations, recommendations with the data gathered. This will help you enhance and roll out product lines and content, based on customers' preferences. To know more, get in touch with a voice assistant development company.