Intercept Counterfeit Products with Product Authentication Mobile Apps in Supply Chain
by Smitesh Singh, on Jun 9, 2021 6:24:55 PM
Counterfeit goods are one of the most crippling challenges faced by enterprises today, and proliferation of digital marketplaces has only given a boost to the efforts of these counterfeiters. The multilateral and distributed nature of the supply chain, further handicaps not just one or two but multiple parties involved. According to the International Chamber Of Commerce, the cost of domestically produced counterfeit goods could lie between $520 - $960 billion by the year 2022.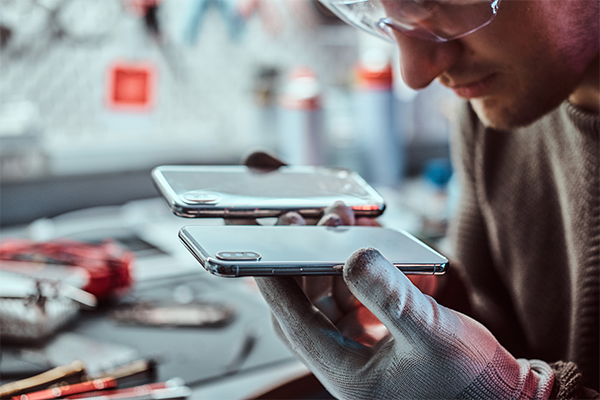 Being mindful of the repercussions, yet having no direct solution to tackle or prevent them, further dents the market confidence of an enterprise, particularly the new players and start-ups. Evolving technologies, thankfully can help negate this premise and help brands strike back in the fight against counterfeiters. In this blog, we will talk about various challenges that an organization faces in battling counterfeit products and the possible solutions that can help them.
Immediate Effects of Counterfeit Products on Brands
The reputation and revenue loss constitute the imminent impact of counterfeit products and can have a disruptive effect on brands. More on the list of challenges include:
Market Dilution
Reduced Customer Base
Preventive monetary costs
Health Issues for FMCG Consumers
Legal Issues arising due to Fake Consumables
Bottom-line being, brands have a lot to lose in the fight against counterfeit goods. An end-to-end digital solution, to detect and prevent counterfeiting, therefore, becomes vital for enterprises to wade through this conundrum and safeguard their intellectual property. A reliable counterfeit software takes a holistic and multi-layered approach via an anti-counterfeiting digital solution with hard-to-replicate nanotechnology components for authentication. Let's have a look at the primary technologies that can help brands lay down a full-proof anti-counterfeit strategy:
Counterfeit Product Identification Technologies
Smartphone apps
A smartphone app can go a long way in accelerating product authentication at various points in a supply chain. An app at the consumers' end, can allow consumers to quickly check if an item is authentic after purchase and file for the return stating the reason. Smartphone applications can also enable allow users to upload images of possible counterfeits bought from a store to a map that's connected to a locator. Brands can use this information to alert other consumers about counterfeits in specific locations. Apps can also empower brand owners to detect, track, and dodge counterfeiters from selling counterfeit goods by implementing authentication measures at the distributor and supplier end.
Radio Frequency Identification (RFID)
RFID is a labelling technology similar to barcodes, except for the fact that they come in various sizes, have better storage capacity, and don't need a line-of-sight to work . This allows RFID tags to be inserted into any good for detailed labelling. This also enables automated tracking & inventory control via strategically deployed interrogators.
A Digital Ecosystem
Having an online presence can help you go a long way in creating awareness regarding your products and services amongst the consumers. It helps in building a distinguished brand image that helps consumers identify genuine products at a single glance, and report the counterfeit ones. Further, adopting a more visible digital profile such as having a web page with online sales capability can help users report presence of a fake good. A constant messaging mechanism in place to inform digital marketplace platforms of your brand guidelines can further help digital marketplace giants blacklist vendors providing fake products and initiate action against them.
Mechanisms of counterfeit good identification through mobile app
Product Markings
Product markings are uniquely identifiable hidden components such as images, a message, labels or DNA markers or any other form of unique identification that is impossible to recreate. These markings when placed on products can come handy for product authentication through a RFID reader in the mobile app at various points in a product life cycle. A failed authentication can send a direct message to the brand, with the details and the origin of the package or the product. The brand can then take the requisite action on the seller, or the store, be it online or offline.
Package Markings
Package markings are similar to product marking, except they come inbuilt in the packaging material for your products, and can save you the overhead of placing these markings on products during the manufacturing process. They also work like the product markings and can help brands track down the origins of the counterfeit products.
Automated Review Analysis
Automated review analysis can be done through special partnerships with third party online marketplaces like amazon who can grant brands the access to details of the sellers, and the products that are reviewed as duplicate. An algorithm that can help brands analyze the reviews that contain their brand name along with the words like "fake", "counterfeit", "cheap", etc. can be deployed in the mobile app.
Conclusion
It is vital to understand the practice of counterfeiting dates back to the advent of civilization, and is deeply rooted in our society, therefore weeding it out is seemingly impossible. The only thing brands can do is protect themselves through a range of integrated technological solutions, not because they make you look next-gen but because they can help you keep up with the transparency and value that you commit to your customers with your products. Get in touch with one of the best mobile application development companies to get started.
Next Reading: