Optimize Customer Experience Management with Advanced Analytics
by Himanshu Manroa, on Feb 24, 2023 6:53:22 PM
Estimated reading time: 3 mins
Key takeaways from the blog
Advanced Analytics and Cloud enable real-time insights generation.
It helps to optimize Customer Experience Management with timely resolution.
It supports Agents to work smart and fast and improve Customer Experience.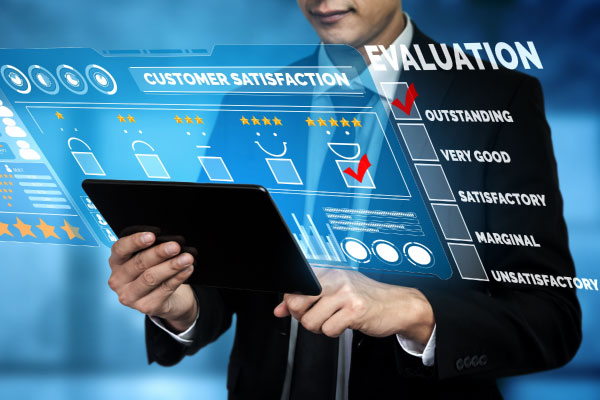 Customer Management and interactions generate vast amounts of data. Judicious utilization of this data enables a business to understand the customer and the interactions in a better manner. Technologies, such as Cloud and Advanced Analytics, allow companies to store and analyze this data, join the dots, and generate insights about the customer and Agents for better Customer Experience (CX) Management across all the channels. The Advanced Analytics solution sits atop the Customer Relationship Management platforms, often Cloud-based and integrated with other core business solutions.
What is Advanced Analytics?
Advanced Analytics collects customer-related data from different systems in real-time, analyzes it, and offers a graphical visualization to discover valuable insights.
Why is Advanced Analytics important for Customer Experience Management?
Agents interact with customers through multiple channels. It can create a disconnect between two interactions if not integrated through a common digital platform. Advanced Analytics requires a common digital platform to work fast and smart. This digital platform is Cloud-based and integrated with all the business platforms. It pulls data from all the systems in real-time and the Advanced Analytics solution joins the dots to create a bird's eye view/visualization that is traceable to the last record. As the digital platform and the Advanced Analytics are Cloud-based, they are accessible anytime, anywhere through proper rights and role-based access management. The visualization enables Agents to respond to customers with timely resolutions. The Advanced Analytics solution is vital for Customer Experience (CX) Management. It offers a holistic and real-time view to Agents across all the customer interaction channels at all times. It also provides a real-time view of customer interactions to the management/leadership.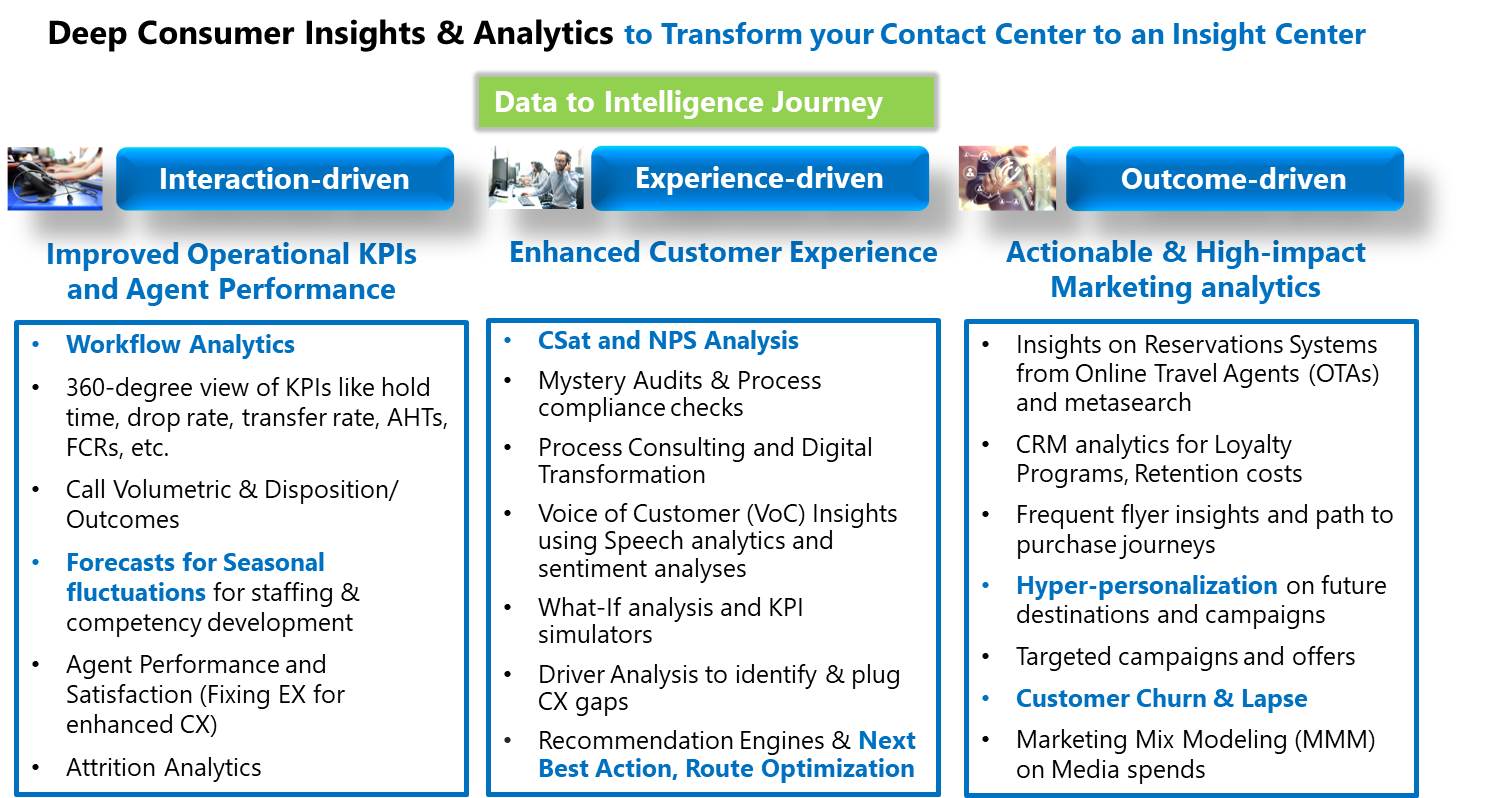 Benefits of Advanced Analytics for Customer Experience Management
Advanced Analytics enables businesses to optimize Customer Experience Management using customer interaction data. It allows them to improve customer loyalty and stickiness through actionable insights in a dynamic environment. Here is a comprehensive list of benefits –


Agent performance analytics: It allows businesses to track, monitor, and review Agents' performance. It is from both the management/leadership view and the customer view.
Call center performance analytics: It helps businesses track the performance of the overall call center, its outcome, and Profit & Loss.
Area of improvement identification: It allows tracking the areas of improvement at all levels across multiple KPIs and SLA management.
Omnichannel analytics: It helps to track call center-level performance vis-à-vis customer satisfaction and customer experience across all channels.
Bird's eye view of customer interactions: It offers a top-level view of the customer history and interactions that are drillable to the last record. Being Cloud-based, it provides faster system response.
Role-based access: It offers access, as per the role, for the respective view. Agents have access to the entire customer journey, whereas management/leadership has access to the customer journey and the Agent performance.
Agile Customer Experience Management: It provides a digital platform for agile access and prompt management of customer queries and customer experience.
Customer churn prediction: It generates patterns and trends from the customer journey and interactions for predicting churn and taking timely steps.
Self-service FAQ page: It highlights frequently asked customer queries and the exact resolution towards pooling a list of FAQs for customer self-service. The self-service FAQs reduce call center traffic by more than 60%.
Work fast and smart: Cloud-based Advanced Analytics enables Agents to work fast and smart with drillable customer data at the finger-tip, in a nutshell.
Strengthen customer loyalty: The faster and more timely resolution of customer queries improves customer loyalty and stickiness.
In summary
Advanced Analytics and Cloud enable Agents to promptly service customers toward faster query resolution. It offers a real-time view across all customer interaction channels in a dynamic environment and supports Agents towards smarter and faster work. It also generates patterns to predict customer churn and take timely measures.


Next reading