Optimize your Finance & Accounting landscape with Intelligent Automation
by Navin Gupta, on Jul 25, 2022 9:19:19 PM
Estimated reading time: 3 mins

Key takeaways from this blog
Fragmented process architectures take a toll on the process velocity and productivity.
Intelligent Automation imparts high agility and flexibility to the business processes.
This blog lists 11 important Intelligent Automation use cases in Finance & Accounting.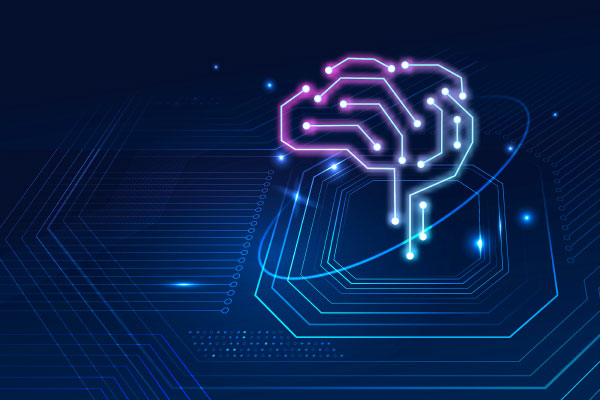 Businesses look up to Intelligent Automation for improving business performance through straight-through processing. Automation processes built over a period of time in the form of fragments, add to unnecessary looping of processes thus impeding the process velocity. Identifying the critical path to automation and optimizing the process architecture requires a holistic approach. Intelligent Automation offers that much-needed respite and cuts through standalone automation solutions or point solutions to overcome business challenges and process latency. It optimizes the business IT landscape and unlocks value. It is especially true in the Enterprise Finance & Accounting sections that have a disconnected yet sprawling IT estate built over a period of time. Intelligent Automation not only improves straight-through processing by cutting through automation fragments but also improves stakeholder engagement at all levels.
Intelligent Automation – The Critical Path to Finance & Accounting Automation
Intelligent Automation aims at reducing process latency and unlocking value. It allows charting the critical path for process optimization. It allows businesses to do more with less or rather transform to perform. If a process charts the trajectory from point A to B to C through D to Z, Intelligent Automation looks at navigating through the least minimum touch point to achieve a faster net outcome with little to no human involvement. AI/ML algorithmic layers are an inherent part of this automation that contributes to self-learning with a better outcome with each batch process.

Finance & Accounting core processes, including Accounts Payables or Procure to Pay cycle (P2P), Account Receivables or Order to Cash cycle (O2C), and Reporting or Record to Report cycle (R2R), benefit from end-to-end automation. Its sum total results in a highly efficient and buoyant CFO back office. The critical path to Finance & Accounting automation not only improves cycle time, process efficiency, and productivity but also lowers the operational expenditure and total cost of ownership while improving stakeholder satisfaction and engagement across the spectrum.
Intelligent Automation – Finance & Accounting use cases
Here are some of the most important Intelligent Automation use cases for the Finance & Accounting landscape:


Integrated Automation – Simplify process architecture by integrating different commercial-off-the-shelf and bespoke automation solutions procured over a period of time. Eliminate the unnecessary process loops to build one integrated Intelligent Automation Platform.
Attended and Unattended Automation – Deploy bots with human in the loop functions to improve productivity through attended automation. Use unattended automation to boost efficiency by manifolds through end-to-end automation without human involvement.
Intelligent Document Processing – Improve process cycle time through straight-through processing powered by AI/ML-assisted automated data extraction from digitized assets. Extract the data in unstructured format and convert it into a structured format to integrate it with downstream systems.
Cloud-based Automation Platform – Use the Cloud hosted automation solutions to achieve greater flexibility and agility in the process architectures. Improve the time to value through improved process velocity.
API integration with existing systems – Use API integrations to connect the automation systems and BPM solutions dispersed through your IT estate to achieve straight-through processing and improved process turnaround time.
Purchase Order Automation – Automate the most important part of the Finance & Accounting processes to extract and integrate the unstructured data from paper Purchase Order documents and PDF files to achieve the milestone of Order-to-Cash automation in an omnichannel environment.
Invoice Processing Automation – Ingest the unstructured data from invoices received in different formats and through different sources, such as email and Cloud-based portals, with high accuracy. Automate the Procure-to-Pay cycle and all other related steps with Intelligent Automation.
Inventory Status Change Automation – Monitor the inventory status in real-time and integrate all incremental additions and movements in the inventory stock with the help of Intelligent Automation.
Bank Reconciliation – Use Intelligent Automation to reconcile data between enterprise applications and statements downloaded from bank websites and received through email.
Financial Reporting – Pull data from the different applications and systems in real-time for financial reporting. Eliminate the errors associated with manual processing and improve team productivity.
Budgeting & Forecasting – Use previous years' data and forecast the current year budget and annual expenses with Intelligent Automation.
Simply put
Intelligent Automation takes a holistic view and charts an integrated path through the siloed automation solutions in the Finance & Accounting landscape. Enterprises need to adopt the automation first approach to improve business productivity and efficiency. They can start small and then scale up with their Intelligent Automation endeavor. Intelligent Automation adopts the critical path to automation. It imparts high responsiveness to the process architecture and improves the straight-through processing to optimize the Finance & Accounting landscape.