Revolutionizing Customer Service for the travel industry with technology
by George Johny, on May 17, 2023 3:17:51 PM
Estimated reading time: 4 mins
Key takeaways from the blog
AI, Analytics, Cloud-based systems, and automation are enabling contact centers to rise to a new level. CX Analytics enables businesses to derive data-driven insights to deliver better and more consistent customer experience.
Backing up agents with technology & virtual assistants can increase the throughput of contact centers, and decrease average handling time
Customer service is the single most critical component to drive success in the travel industry, and contact centers play a crucial role in delivering it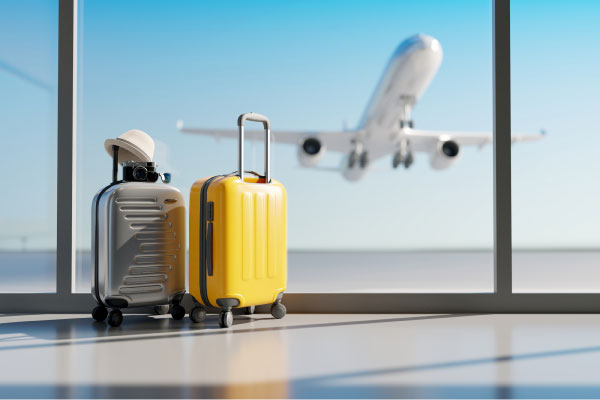 For the Travel & Tourism industry, customer service is a key differentiator that makes you stand out in a competitive market. Today, with the consumer being provided with multiple options; delivering consistent & high-quality customer service via contact centers is essential to build loyalty. In this blog post, we will explore some key strategies that can help deliver superior customer experience in the travel industry.
Digital Transformation: Digital transformation is revolutionizing the way travel contact centers deliver a personalized omnichannel customer experience. AI, bots, Analytics, Cloud-based systems, and automation is enabling contact centers to rise to a new level and address customer issues in real time.
Design Thinking: A Design thinking approach provides a deeper understanding of the customer's problems & journey. This consulting & problem-solving approach uses collaborative techniques and innovation to develop an effective contact center strategy. It can help lay down an end-to-end customer-centric process to help better operations and focus on problem-solving.
Optimizing with AI: AI is taking over the world with tools like interactive bots, NLP tools, virtual assistance, etc. These tools can be leveraged across travel to provide personalized and interactive experiences, automate customer support, provide assistance with bookings, enable language translation, and provide travel recommendations; thus, helping improve operations and delivery. Regenerative technologies ensure prompt service - a prerequisite to meeting customer expectations that can build trust and loyalty.
Timely Response & Issue Resolution: Customers often have time-sensitive requirements. Whether it's booking a last-minute flight or hotel reservation, or making an unplanned change, it is critical to prioritize timely response. Backing up agents with technology & virtual assistants increases the throughput of contact centers, and decreases the average handling time.
Self-Service: Automated contact centers with requisite human interventions can help customers resolve issues independently. Self-service is increasing far more with the advent of automation AI & generative technology. We are not far away from a future of 'Agentless' contact centers.
Empathy and Understanding: Travel can be stressful and unpredictable especially with disruptions and emergencies. Customers may have issues that require agents to be empathetic while also providing a resolution. Agents need to carefully listen to their customer's concerns & accordingly respond. By demonstrating empathy, agents can make customers feel heard and valued, thus leading to better customer satisfaction and loyalty.
Multilingual Support: Multilingual tools like automatic speech & text recognition, language identification, translation memory, language routing etc. can enable effective communication and understanding between agents and customers.
Unifying Insights for Agents: Agents need to be augmented with dashboards and tools that provide insights & next-best-action about their customers. Unified platforms/dashboards can provide predictive and prescriptive insights to agents to cross-sell or up-sell offers, packages, promotions etc that can help curate better travel plans, provide alternate routes, and recommendations for a better travel experience for the customer. This will pave the way for the contact center to be converted into a sales channel and focus on generating sales.
Continuous Improvement: Contact centers need to regularly gather customer feedback and leverage such insights to identify areas for improvement. AI tools can help identify gaps, and sentiments of customer. By continually striving to improve service, contact centers can deliver greater value to customers and enhance the overall customer experience.
Customer service is the single most critical component to drive success in the travel industry, and contact centers play a crucial role in delivering it. To ensure consistent and high-quality service, travel contact centers need to prioritize timely responses, provide accurate and relevant information, show empathy and understanding, use AI & technology to enhance service, and foster a culture of continuous improvement. These strategies can enable travel contact centers can build trust, loyalty, drive success and deliver Customer Experience the way you want it.
Next reading