RPA versus Standard Automation: What You Need To Know
by Rajesh Agarwal, on Jan 25, 2019 6:37:46 PM
Estimated reading time: 2 mins
Many people wonder what the difference is between Traditional Automation as we know it and Robotic Process Automation.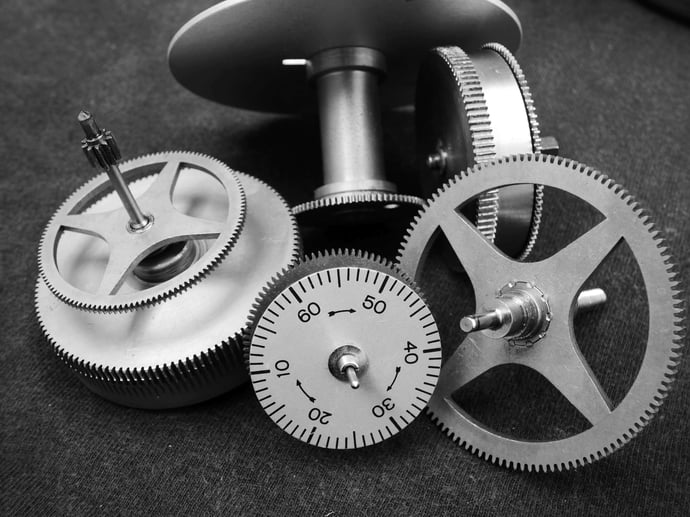 Traditional Automation or Automation refers to Business Transformation or Business Process Management, which is an in-depth, transformative, and expensive process.
Robotic Process Automation or RPA is surface-level automation, which is non-invasive and less expensive. The difference lies in the approach and the desired end-result.
BPM involves technology platform change, incorporation of workflow elements, and layers of other different intermediary technologies towards a desired end-result. On the other hand, RPA acts more like a robotic assistant automating rule-based repetitive work and other swivel chair operations of copying data between two systems. At the end of an RPA transaction, minimal human intervention is required to resolve exceptions. In either case, there is a significant savings in terms of time and operational costs.
Both BPM and RPA are applicable in various industries such as healthcare, government, banking, technology, education, manufacturing, and more. The difference starts here. While RPA is versatile and can adjust to different IT environments, such as Legacy & mainframe systems, enterprise COTS - SAP, Siebel, Finacle, Murex, Virtualization (Citrix, VDI), 'Headless mode', it is a surface level integration. It is important to note that RPA can also be used as one layer in a deeply transforming BPM effort involving the aforesaid environments.
BPM requires complex coding and helps with enhancing the technology side of the business whereas RPA involves recording and automating a process more like a macro. It is done in an Integrated Development Environment using drag and drop features similar to how a macro would work in a MS Office environment. The only difference is that it works across multiple platforms involving physical and virtual machines as well as cloud.
RPA is a separate class of automation and it can be made intelligent to handle complex tasks by using Artificial Intelligence / Machine Learning It can maximize an enterprise's productivity, reduce human error, and enhance quality with minimal investments as compared to BPM.
On a common note, a technology change, be it BPM or RPA, usually tends to dishevel set procedures and protocols, while giving a tremendous impetus to speed, quality, and productivity. However, any organizational change is all about people and how the organization moves forward stronger and faster along with its strongest assets, that is their people. The success or failure of a change lies in the shop-floor reorientation while taking the beaten landscape to an entirely new level.
Next reading: