Top 3 use cases with Connected Data & Analytics, 2022 and beyond
by Sachin Rane, on Jun 28, 2022 4:15:38 PM
Estimated reading time: 3 mins
Key takeaways from this blog
Connected Data and Analytics support sustenance and growth in dynamic markets.
This technology amalgamation powers 360-degree monitoring to quickly visualize the bigger picture.
It offers contextually sensitive actionable insights to power important enterprise-grade use cases.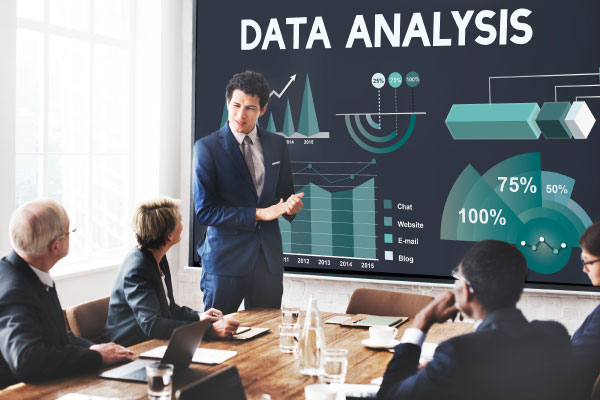 As dynamic markets pose new scenarios with each changing day amidst volatile geopolitical environments, enterprises must stay up to date with their business strategy. Enterprise data, carefully sculpted from the day-to-day transactions and enriched through contextual references, proves helpful in such quasi-fluid environments, where a disruption in one country has far-reaching consequences across the globe. This enterprise data, also referred to as Connected Data or Big Data in popular parlance, along with Analytics adjuvant, offers today's CXOs a gold mine and quite literally.
CXO priorities – The year 2022 and beyond
The global CXO community seeks sustenance and growth acceleration even as the market jolts because of frequent turbulences in the supply chain nodes. For driving these two major asks, CXOs require complete visibility across their enterprise ecosystem. This visibility is powered by 360-degree monitoring, collating data points vis-à-vis the market scenarios and joining the dots to derive the bigger picture. These contextually sensitive actionable insights are essential for the CXO community to make quick and informed decisions in turbulent times and stay ahead. Connected Data and Analytics are the primary skill sets and enabling factors towards this goal.
Top 3 use cases powered by Connected Data & Analytics
Strategic use of Connected Data and Analytics offers CXOs many opportunities to drive resilience, growth, and efficiency through digitally inspired innovation. The bottom line is contextualized decision-making by using unstructured – structured and diverse – distributed data, improving awareness, and generating value at scale. The outcomes also directly influence the ESG initiatives (environmental-social-governance) as enterprises endeavor a socially conscious collaborative growth on the one hand and negotiate with business partners by assessing their Credit Ratings, again by using Connected Data.

Here are some business-critical use cases powered by Connected Data & Analytics –


Financial risk analysis: Create a 360-degree analysis of business stakeholders, customers, and suppliers in addition to the official data received from them and their bankers and build quick-reference score cards. In addition, use this human-technology collaboration to analyze enterprise data to identify fraud and raise timely flags. Most importantly, rely on this technology amalgamation to make your cash work for you and optimize cash operations and operational costs.


Operations optimization: Intelligently use the data generated by IoT sensors and connected devices for powering predictive maintenance and optimizing mechanical operations. Optimize your travel and shipping routes using this combined technology to save costs. Use Data Analytics to maximize inventory management and reduce overstocking and associated costs.


Talent pool analysis: Analyze the enterprise skill sets, plan rotations, and bridge talent pool gaps to empower your HR section. Build resource performance analytics, churn analytics, resource forecasting models, and power your human resource optimization models.
The business impact of Connected Data and Analytics
Improved enterprise planning and decision-making with real-time data analytics
Ready credit score cards while collaborating with suppliers and vendors in global supply chains
Faster fulfillment of talent gaps in a globally mounting dearth of right-skill availability
Reduced operational costs and downtime with the timely raising of flags through predictive maintenance
Just-in-time inventory management and optimized warehousing costs with the proper supplier management
Reduced revenue leakage by timely identification and isolation of malpractices
In summary
In globally turbulent business environments, Connected Data and Analytics allow CXOs to act fast and stay ahead through timely and informed decision-making. When high stakes are involved, an accelerated 360-degree analysis of data to visualize the bigger picture powers the tactical, operational, and strategic decision-making continuum in dynamic markets, thus not only enabling sustenance but also accelerating enterprise growth.
Next reading