6 top benefits of RPA on cloud
by Rajesh Agarwal, on May 7, 2019 12:46:37 PM
Estimated reading time: 1.5 mins
As the world converges and grows through mergers and acquisitions (M&A), a technical debt increases in the background. Having said this, acquiring assets remains the primary driver of an M&A. However, the aftermath has to be resolved by integrating the business processes and Information Technology (IT) assets of the combining entities and ... yes of course, the exercise has to be performed while keeping the three Cs intact – Content, Computers, and Communication.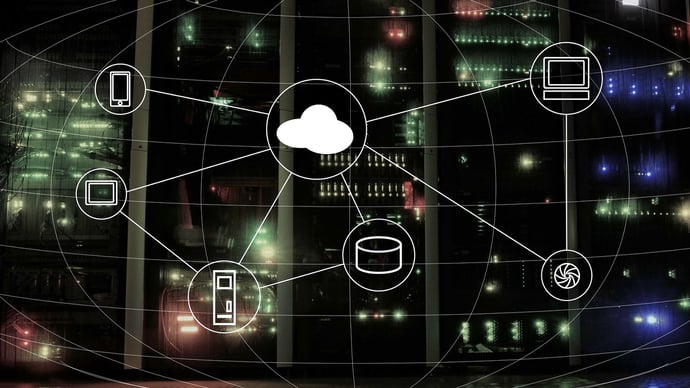 Robotic Process Automation (RPA) on cloud not only accelerates the amalgamation process but also improves business agility. As we all know, RPA is the fastest mode of integrating data across multiple systems. Cloud of course leverages this technology further. The data of the acquired entity can be on-cloud or on-premise from where RPA can bring it to a vantage point. Similarly, data of the acquiring entity can be on their premise. This convergence provides both the entities (one technologically advanced and the other legacy system based) a levelled turf and in a way a critical path or the least time for quick integration. Here, cloud consulting and solution providers in association with cloud service providers help leverage the existing resources of both the entities while providing customized solutions through platform as a service (PaaS) model. In short, benefits or advantages of RPA on Cloud are immense for the unified entity.
Benefits of RPA on Cloud
Some of the top advantages of RPA on cloud
Multi-tenant
Pre-built optimized cloud service
Replicability and scalability
Results seen in days
Secure operations
Anytime, anywhere monitoring
Multi-tenant: A few bot licences can be used to automate many processes.


Pre-built optimized cloud service: The service provider can deploy bots in Build-Operate-Transfer (BOT) mode to quickly start operations.


Replicability and scalability: The converged technology provides unlimited flexibility to scale up operations and replicate the process modules.


Results seen in days: The effort is speeded up and completed in a few days. Massive scale integration usually takes many months.


Secure operations: Bots have read only access of scripts and cannot be reached from outside the cloud environment. Enterprise grade security controls secure the cloud infrastructure.


Anytime, anywhere monitoring: The deployed bots and the converged infrastructure can be monitored from around the globe in a 24x7 mode.
Rajesh Agarwal, SVP & Head – Robotic Process Automation, Datamatics Global Services Ltd., explains how hybrid cloud operations using RPA enable you to stay ahead amidst changing business environments.
Read more >>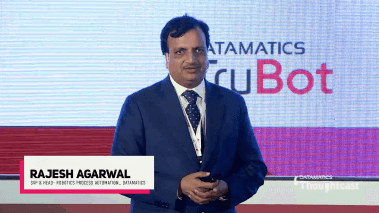 In summary
During M&As, data synchronization remains top priority. RPA bots deployed either on-premise, on-cloud or in a hybrid mode work on autopilot and accelerate the pace of data integration. Cloud consulting and solution providers systematically tailor the solutions along with the cloud service providers of your choice to suit your business needs. The cloud convergence significantly improves productivity and reduces administrative costs.
You also can refer to RPA Demos to see exactly how it works and gauge its performance in different applications.
Next reading