New age AFC expectations and opportunities
by Bhushan Vartak, on May 7, 2019 4:33:09 PM
Estimated reading time: 2.5 mins
Public transport is at the heart of trade and commerce. An efficient transport system helps in fueling the economic progress of a nation. At present we are witnessing a massive surge in Mass Rapid Transit Systems (MRTS), such as railways, bus stations, metros, monorails, etc. In addition, with the introduction of faster modes of communication, such as Hyperloop, high speed underwater trains, Magvels, etc., the need to manage the incoming public traffic and avoid bottlenecks at ticket counters, especially during peak hours, becomes a necessity. Also during connected journeys spanning bus, rail, metro rail, water-way, and cab routes, in close knit suburbs and satellite towns, the burden on the city infrastructure and the corresponding management authorities becomes difficult to handle.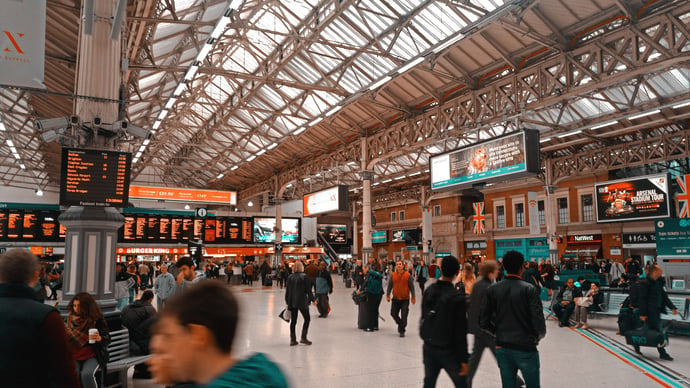 Automated Fare Collection, popularly known as Automatic Fare Collection system or AFC system, helps in reducing the burden on the ticket vending manpower; however, now it also needs to tackle new challenges faced by transport operators. The millennial passenger is expecting integrated solutions, seamless mobility and better user experience. The modern AFC system should go beyond the traditional AFC mindset and help transport operators interact with passengers like retail consumers.
New age expectations
While traditional AFC systems help transport operators to use closed loop (proprietary) smart cards and smart tokens as ticketing media, now it is poised to get revolutionized with new technologies, new regulations, and standards from government entities. We are now getting into an era of seamless travel for passengers using advanced technologies, such as Account based ticketing, open loop, Quick Response (QR) code, Near Field Communication (NFC), and Mobile and Contactless Ticketing.
With new ticketing media and advancement in smart phones, a mobile app is soon becoming the main interface between passengers and transport operators. Passengers are now expecting ticketing to be seamless with no hassles. They don't have the patience to wait at ticketing counters; they want an intuitive travel planner for an end-to-end journey. They want to have their travel information at their figure tips.
At the same time, transport operators want to use the technology to better connect and understand passenger behaviours. Transport operators want better monetization of their investments by increasing footfall, launching loyalty programs, and offering discounts at popular, local retail outlets. They want to increase the advertisement revenue using latest technologies, such as Augmented Reality. They want to automate the maintenance of AFC systems and equipment to minimize downtime, optimize operational costs, and reduce operational overhead of token management.
Business impact of new age AFC systems
While traditionally AFC systems help in regulating footfall at crowded places ensuring safe and secure transit for authorized travellers and zero revenue leakage for the collection authorities, new age AFC systems provide the following benefits to transport operators:
Multi-modal transit allowing 'one city one card' concept, which can be holistically extended to 'one nation one card'


Improved capability to handle enormous volumes yet maintaining seamless system response and high quality user experience


Improved passenger footfall due to seamless and intuitive journey planner and ticketing


Increased revenue with loyalty programs and seamless ticketing till the last mile


Reduced operational costs with modern online, mobile-based maintenance solutions


Increased advertisements revenue using mobile technology


Reduced operational costs as tokens are replacing Mobile based QR code tickets
Near Field Communication (NFC) powered AFC systems are empowering public transport like never before. With this technology advancement, multi-modal transit, which was a distant dream has become a reality. The technology is highly scalable and flexible. It helps to effectively monetize increasing footfall as well as ensures 100% revenue collection at all transit points.
Expert from the interview of Mr. Bhushan Vartak, Delivery Head – Engineering Solutions, Datamatics Global Services Ltd., featured in Metro Rail News magazine's January 2019 edition
Next reading