6 Use Cases of Beacon Technology in Mobile Apps and Industries Implementing Them
by Smitesh Singh, on Sep 8, 2021 1:41:17 PM
Beacon technology has garnered significant popularity as micro-location technology, aiding numerous industries and organizations in their marketing and customer experience initiatives. With the proliferation of roofed public commercial locations such as airports, malls, community halls, event locations, monuments, museums, and many more, beacons have addressed a growing need for indoor navigation for critical incidents. According to research, about 3.9 million out of 5.1 million proximity sensors implemented globally are beacons. Moreover, the global beacon technology market is projected to grow at a CAGR of 45.5% during 2019-2024 to reach $ 10.2 billion by 2024.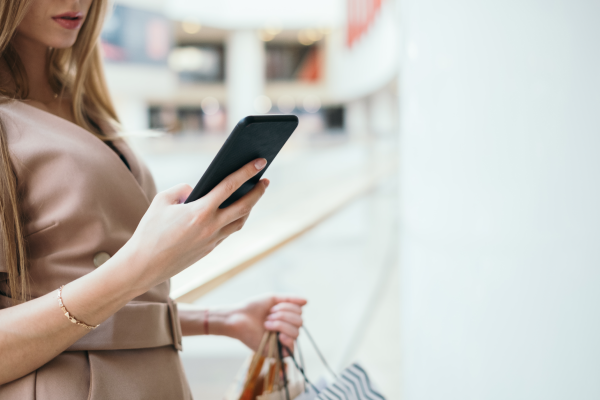 In this blog, we will talk about how beacons make a compelling case for implementation in industry-wide mobile apps.
Proximity Marketing
Beacon technology has been a holy grail for brand stores, mom&pop shops, malls, restaurants, medical centers, etc. These enterprises target the BlueTooth in handheld devices connected over a network to send notifications on special offers, discounts, and deals when a device enters the vicinity of a store within a few meters. This integration can be made into the existing mobile apps or be separately done in a standalone app if you are an advertising agency. The power of beacons is actively complemented with cookies that help track customer's preferences and interests and send targeted ads for maximizing conversion rates. As the customer is already in the vicinity of the store, the chances that he ends up buying that pair of shoes he's eyeing are particularly high.
Payments
Payments have a critical role in the user experience journey. A popular way of deploying beacons into the payments process involves incorporating them into the payment terminal and enabling payments in Apple and Android payment apps. Moreover, the beacon-backed payment means is a useful way to track the demand in the supply chain and help perform critical business decisions. It also enables an easier detection and prevention of fraudulent activity such as identity fraud, phishing, etc through machine learning and big data technologies. Major devices with Google and Apple Pay are able to link via Bluetooth as well as Wi-Fi to perform the payments.
Event Management and Tracking
The events industry is another major field where a beacon comes in handy. Managing an event requires you to have access to certain information like the location of the attendees, stall or booth locations of brands to make announcements and give instructions, help people navigate through the venue, send them alerts on scheduled events, etc. Beacons can even be used in sending complementary content such as company profiles or details of upcoming events etc.
Registering and authenticating the attendees
Proximity marketing and sponsoring brands
Social Networking such as contact exchange, etc.
Exit Surveys
Transportation
Transportation can benefit through beacon-powered apps in the following ways:
Informing passengers about the routes and schedule of a vehicle (Stops, shops nearby, etc.)
Managing ticket booking in a streamlined way.
Offer information like train or plane changes/delays, weather conditions, etc. This method is currently used in a number of international airports like Heathrow, New York's JFK, and Frankfurt.
Hospitality - Site Visits and Guest Management
The usage of the beacon is useful in closed areas such as hotels, bars, inns, casinos, and other places. In the hospitality industry, beacons help:
Offer guests a 24x7 virtual concierge
Easy check-in and check-out via apps
Quick information about amenities, vacancies, sites around, and other services
Secure the rooms

by

locking and unlocking doors via mobiles
Services through mobile apps table or room
Delivering news as well as entertainment content digitally
For site visits like museums and monuments, beacons can help power self-guided tips through navigation and content-rich video, animations, as well as texts.
Goods Transportation/Logistics & Fleet Management
With fixed and mobile beacon technology, asset tracking gets easy. Big warehouses leverage beacon technology to help identify the same assets and create a map of each through huge warehouses. The same happens in the parking lots. GPS is great for location detection for cargo on the move, but tagging the cargo with beacon technology helps the staff to load and unload the shipments in a much easier way under closed spaces and warehouses.
Conclusion
Beacons are drastically changing how establishments interact with their customers. They are helping them capitalize on exciting resources and technologies to attain an edge in the market and appeal to their customers. There is therefore an enormous potential with an unending stream of use cases based on your business requirements that beacons can fulfill. To know more., get in touch with a beacon app development services provider.
Next Reading: