Conjoin your front-office and back-office operations and stay ahead even during sub-normal times and lockdowns
by Navin Gupta, on May 7, 2020 8:19:24 PM
Estimated reading time: 3 mins
In this customer-centric era, data-driven enterprises need to focus their synergies on customer-related KPIs and adopt an innovative and a collaborative approach towards customer engagement. The essence of a digital organization is that their front and back-office operations operate seamlessly to overcome latency and speed-up operations. Customer-led automation goes a long way in achieving this goal.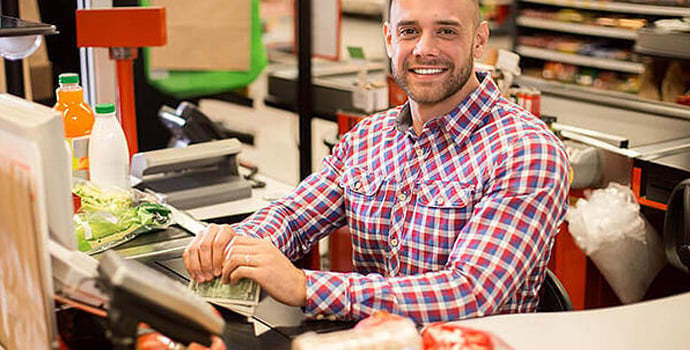 The global perspective on Digitalization
According to top business analysts, customer engagement is the key element in the surveys conducted across all geographical cross sections. Digitalization by using Business Process Management (BPM) solutions and services, such as Robotic Process Automation (RPA) and Artificial Intelligence (AI)/Machine Learning (ML), are helping businesses expedite processes and eliminate non-value added activities. These solutions are fast becoming differentiators in evaluations, related to customer-centric automation, conducted by business analysts. These are the elements that offer seamless execution, affect process optimization, and bridge the gap between an enterprises' front and back-offices.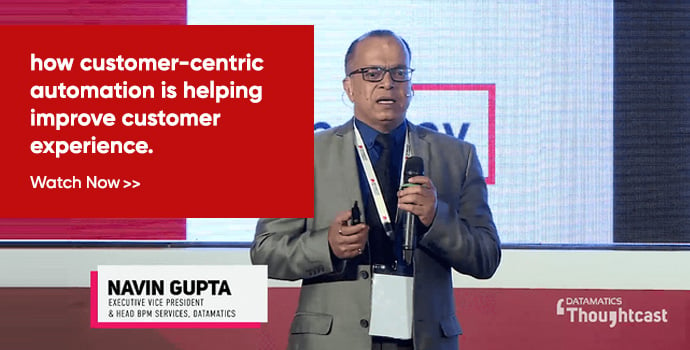 Why is the integration of front and back-offices so important?
Digital business built by ignoring the key facet of customer experience and engagement eventually leads to failure of the transformation exercise. The business stakeholders should convert customer engagement into a set of improved KPIs to support their digital business. These KPIs ultimately translate into better and faster customer service, which cannot be achieved without the direct integration of the front and back-office transactions.
BPM solutions such as RPA, AI/ML, and advanced analytics offer long-term business advantage only if customer empathy is an important design parameter. The key ask of customers in this digital age is fulfilling their demands in real-time and quick response to unexpected business events; for example thunder storms and pandemics. This organizational culture builds trust and promotes digital adoption.
The increased capabilities of real-time data processing, ingesting, and analyzing in a dynamic environment improves customer experience. Hence organizations adopting digital transformation have to make customer centricity a key agenda and integrate their back and front offices to reduce latency in request fulfillment.
How do you go about integrating the back office with the front office operations?
With the primary goal of customer automation led business sustainability in mind, businesses can build solutions using RPA, AI/ML, advanced analytics, and internet of things towards an adaptive experience design that enables you to react quickly to business events. Mashups built using these technologies enable businesses not only to integrate the front and the back-offices and reduce latency but also to transact and conduct business in real-time.
This integration enables you to build on the existing organizational capability and process large data volumes even while on the move. This kind of process automation also allows you to deliver more while freeing-up people to manage the non-routine and more complicated processes. It also allows you to dynamically adapt to ever-changing customer needs by using AI/ML capabilities.
For example:
After a thunder storm forecast, a customer places an order for car tyres and gets them delivered and installed within 5 hours. The best industry average in this circumstance could be 15 hours. The saving of the 10 hours enables you to improve on the customer stickiness and ensures customer loyalty and a higher net promoter score throughout the customer journey. To build this kind of situational awareness, businesses need to sense, collect, analyze, and use event information in the very context of customer journeys and focus on conducting business operations in real-time.
Business impact of Digitalization and Integration of the front and back offices
The agility and flexibility induced through the integrated operations affect direct and indirect savings:
Order cycle time reduces from 15 hours to 5 hours
Total spend of invoice processing reduces from $10 per invoice to $2.05 per invoice
Total cost for AP operations reduces from 0.16% to 0.04% as a percentage of revenue
Orders per FTE improve from 3726 to 14041
Receipts per FTE improve from 14571 to 23776
Invoices per FTE improve from 9182 to 22126
In summary
Seamless integration between the front and back-offices allows faster and better utilization of your enterprise resources. It results in process optimization while improving customer engagement and experience. BPM solutions such as RPA, AI/ML, and advanced analytics not only help you reduce the gap and expedite processes but also offer long term business advantage in terms of customer stickiness and loyalty as well as helps you to stay ahead.
Next reading