Contactless operations & assured revenue collection with Account-based Ticketing
by Amarbahadur Singh, on May 28, 2020 10:56:32 AM
Estimated reading time: 2 mins
Recently, as contagions spread unprecedented ravage across the globe, transport service providers and agencies faced challenges firstly due to disrupted services and lockdowns and secondly due to losses because of precautionary suspension of transit fare collection. Globally, transit agencies are taking all the precautions to disinfect the touch surfaces such as hand-rails, bars, handles, seats and even air-conditioning / heating surfaces within the passenger vehicles (rail, bus, para-transit bus, etc.) and transit agency offices. On similar lines, the on-board and off-board automated fare collection systems also need to alleviate the fear of infection within the transit commuters. A way to do this is to have touch free, contactless fare media and fare system devices in place.
The account-based ticketing system, in synergy with the on-board contactless validator as well as mobile app based and contactless smartcard-based ticketing is one solution that can help the transit agencies in starting back the revenue collection, while ensuring the safety of passengers and staff from infection. Still further, Account-based Ticketing is offering that digital value-added service, which is at the forefront of mobile and contactless ticketing.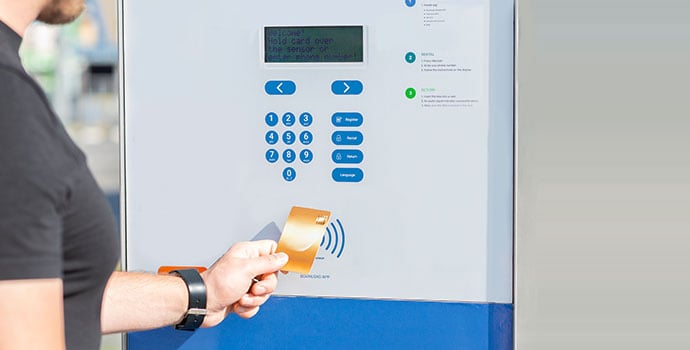 What is Account-based Ticketing?
The account-based ticketing is composed of an account-based ticketing back office system and web portal that maintains the passenger account and profile centrally with the mobile app as the fare media. The back office maintains the passenger profile, the fare products passenger has bought and also the ePurse that passenger can recharge any time using a credit card, debit card, ApplePay, GooglePay, UPI or net banking. This ePurse account can be easily accessed and used over a mobile phone and exercised through NFC enablement of the mobile device that allows contactless tap-and-go payment transactions.
This way of operation also grants tremendous flexibility to the transit agency because all the changes related to fare products, fare tables, fare policy, software, etc. are easily possible that too in real-time. The cash flow automation ensures that there is a direct deposit of fare before availing any transport service. The Account Based Ticketing is device agnostic and its agility takes the ticketing to a totally new level.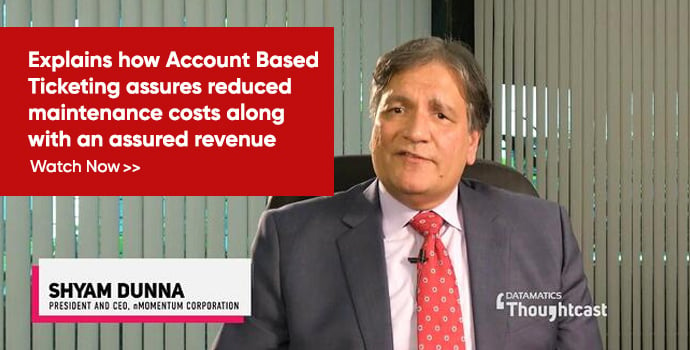 Why are contactless ticketing modes becoming the preferred modes of transaction?
As we all know, the outbreaks of contagious diseases has left the riders, passengers, and drivers open to risk through the exchange of contaminated currency notes and coins. Mobile and contactless ticketing is emerging as the clear mandate across societal and institutional circles to eliminate the risk of spreading or contracting disease. Contactless payments is one of the prime building blocks of smart cities.
Benefits of Account-based Ticketing
This system of transactions offers tremendous benefits over a traditional ticketing system:
Faster passenger boarding
Automated cash flow for assured revenue
Contactless ticketing
Reduced maintenance costs
Easy and better control on fare policy changes
Flexibility of payment
Remote software update
Real-time communication with system modules
Highly scalable and future proof system
In summary
Account-based Ticketing is fast becoming the preferred mode of ticketing across the globe. It not only enables mobile and contactless payment for the rider but also offers tremendous flexibility along with revenue assurance to the transit provider agency.
Next reading