How banks can keep pace with their Non-Banking Competitors using Robotic Process Automation
by Rajesh Agarwal, on Sep 11, 2019 7:58:00 PM
Estimated reading time: 3 mins
Technology has taken great strides as it is evident from the nature of customer experience provided by the likes of Google, Amazon, and Uber.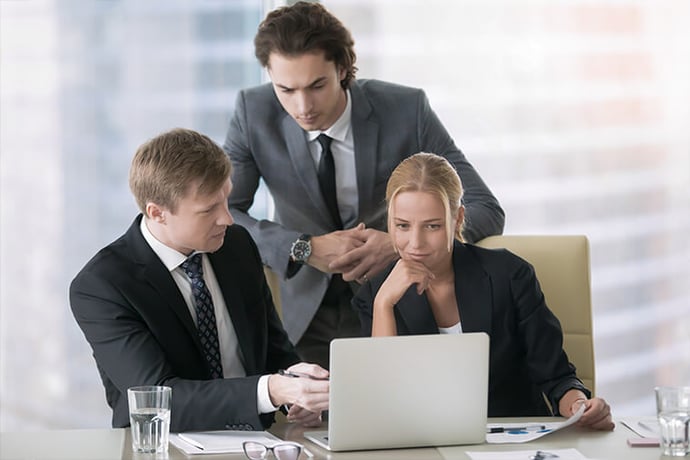 Banks need to delight, retain, and attract new customers on a continuous basis. However, with the advent of new age, tech savvy non-banking competitors, consumers are already captivated by the 'speed' and 'flexibility' of transactions and a plethora of technology-driven user experiences. Today, we find online stores (e.g. Amazon), cab service providers (e.g. Uber), search analytics providers (Google), etc., who are making customers' lives hassle free by going digital and imbibing a flexible approach. In addition, with the opening up of bank licenses to corporates, companies such as Tesco have launched banking products, while Walmart and GoBank together have launched flexible banking services. The end result is that banks and financial institutions are facing constant pressure to retain and engage their customers and are facing an uphill task in getting new customers. The Customer Satisfaction index (CSAT) is also at risk due to the level of sophistication of their non-banking competitors, who have expertise in connecting with customers, flexibility of approach, and simplicity in transactions.
Technology is evolving at a fast pace and it is already getting consumed in all walks of life, thus making the average consumer highly tech savvy. Banks and financial services institutions, which confine their operations and approach between archaic systems and federal regulations, are increasingly finding it challenging to keep pace with tech-evolution. Every bank is at a different level of transformation with their unique Brownfield stage of development. Moving from point A to point B is a challenge for them and seems to be a distant dream. They are tied down by regulations and use of legacy systems and processes. They find it difficult to keep pace with non-banking competitors (or even FinTechs), who do not have legacy systems and have started their digital journey quite recently.
Today, banks and financial institutions have to 'see beyond'. Making cosmetic changes to websites and providing mobile apps to customers can take the customer only so much further. The Customer Experience that banking customers are looking out for is still missing. The banks have to bridge the gap by providing speedier banking services. They need to influence their customers' decision making process through the 'speed of transactions' and becoming increasingly digital. They need to adopt a digital approach in their middle and back office operations in addition to the level of Digitalization adopted in their front offices.
Some immediate steps, which any bank or financial institution can adopt quickly are:
Introduce Robotic Process Automation (RPA):
Banks have to deal with huge piles of paperwork. In addition, they face periodic inflections in the quanta of work. The varying amount of workload has to be mitigated effectively in order to have the shortest TAT for the customer.

RPA adoption increases process efficiency by 90%, improves TAT by >50%, and curtails operational expenditure by 40-50%. RPA interacts only at the user interface level and does not require changes to the underlying systems. Besides, RPA is interoperable with most enterprise and legacy systems and thus, provides cost savings on their existing system upgrades.
Download success story >>


Switch to e-Forms:
Banks and financial institutions have traditionally used paper-based forms. Consequently, the work that has to be processed in the middle and back office is voluminous.

Adopting e-Forms, which are accessible to customers on their mobile devices, percolates a digital approach at the grass-root level and streamlines banking operations. The e-Forms are integrated with databases at the back-end and eliminate the data entry part, thus speeding the banking transaction by manifolds.


Implement Tab Banking:
Customer Service Executives have to play a dual role of Customer Service Representatives and Data Entry Operators. The part of data entry introduces a natural time lag in the processing of a banking transaction and increases the TAT involved.
Tab Banking allows the Customer Service Executives to fill forms up front during a customer interaction and scan and upload the Know-Your-Customer (KYC) supporting documents on the spot. This concept of Tab Banking decreases TAT by 90% and ensures a seamless Customer Experience.
Download success story >>
The Bankers Guide to RPA explains how banks and financial service institutions can rapidly scale up their business. using RPA.
Download now >>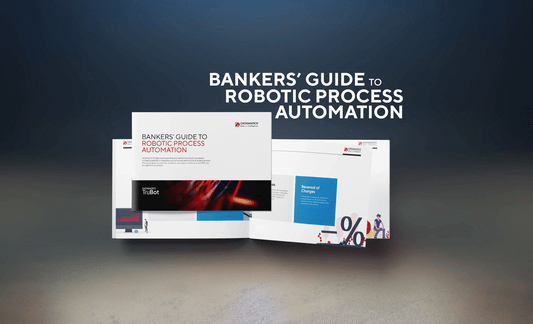 RPA use cases in Banking
Automate processes, increase scalability and enhance performance with RPA.-
Read now >>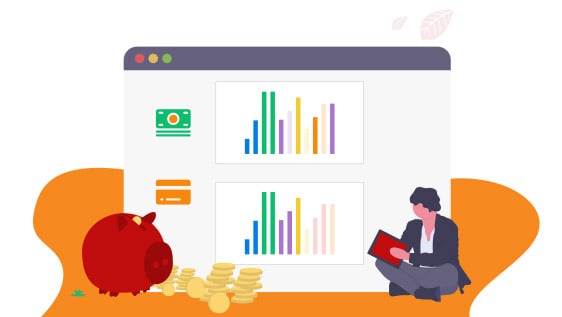 RPA use cases in Financial Services
Automate your processes with RPA and increase customer satisfaction rate.-
Read now >>
In summary
Non-bank entities are going ahead and offering banking products and services, which are tremendously fast and flexible. Banking and financial institutions need to step up their game by adopting a few process reforms in the form of RPA, e-Forms, and Tab Banking in order to step up customer satisfaction and customer delight and ensure happy customer relationships.
Next reading