Robotic Process Automation - 7 ways in which enterprise-wide RPA helps you
by Shubhen Sarangi, on Mar 25, 2019 12:06:02 PM
Estimated reading time: 2 mins
Robotic Process Automation (RPA) is tending towards Cognitive Automation. The real value of RPA is registered in enterprise-wide RPA deployment rather than pin-point solutions. It not only helps in cost reduction but also enables quality adherence, productivity improvement, and compliance along with revenue enhancement across the organization. Today, RPA and Cognitive Automation are stepping up the game, with BFSI, F&A, and Shared Services being among the early adopters.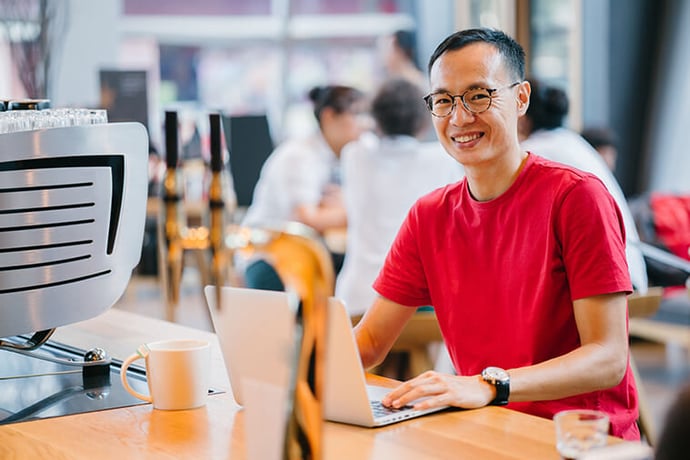 The main driver behind enterprise-wide RPA is 'quick deployment' while augmenting 'existing IT investments'. The additional capabilities of creating and managing bots across cloud, on-premises, and hybrid mode help achieve major paybacks.
7 benefits of enterprise-grade RPA product
An enterprise-grade RPA product primarily offers:
Reusable components stack
Bot creation
Bot management
Seamless user experience
Enterprise-wide automation & scalability
Automation beyond the low hanging fruit
RPA expert community
Reusable components stack: Provides a library to store the created components and a functionality to reuse objects between processes


Bot creation: Allows building bots through simple intuitive steps in a secure Integrated Development Environment (IDE)


Bot management: Helps to seamlessly monitor, manage, and modify bot deployment throughout the enterprise


Seamless user experience: Offers a simplified IDE at the designer level, an insightful graphical user interface (GUI) at the manager level, and an intuitive front-end at the operator level


Enterprise-wide automation & scalability: Provides bots within a multi-bot infrastructure that can be stationed or deployed as per business requirement across business verticals


Automation beyond the low hanging fruit: Helps to automate simple, medium, to high complexity processes with equal ease


RPA expert community: Offers knowledge assistance through training and certification programs
Going beyond point automation solutions and thinking holistically about RPA helps to reap efficiencies of scale. Enterprise deployments are usually based on a multi-bot architecture which supports high scalability. It is finally the skill of the vendor that helps the business expand their RPA usage smoothly given complexities inherent in most existing IT infrastructure.
Download IDC's report on 'Robotic Process Automation Vendor Assessment 2018 for Asia/Pacific (Excluding Japan)'
Next reading