5 smart ways in which RPA helps Small and Medium Enterprises
by Mitul Mehta, on Mar 19, 2019 3:26:29 PM
Estimated reading time: 2 mins
As Robotic Process Automation (RPA) adoption grows, both horizontally and vertically, small and medium enterprises (SMEs) are also changing their lookout towards the technology. RPA, once perceived as the prerogative of only large enterprises looking at improving productivity and reducing operational expenditure, is now on the agenda of SMEs as well. And this phenomena is global, be it in Asia, Australia, Europe, or USA.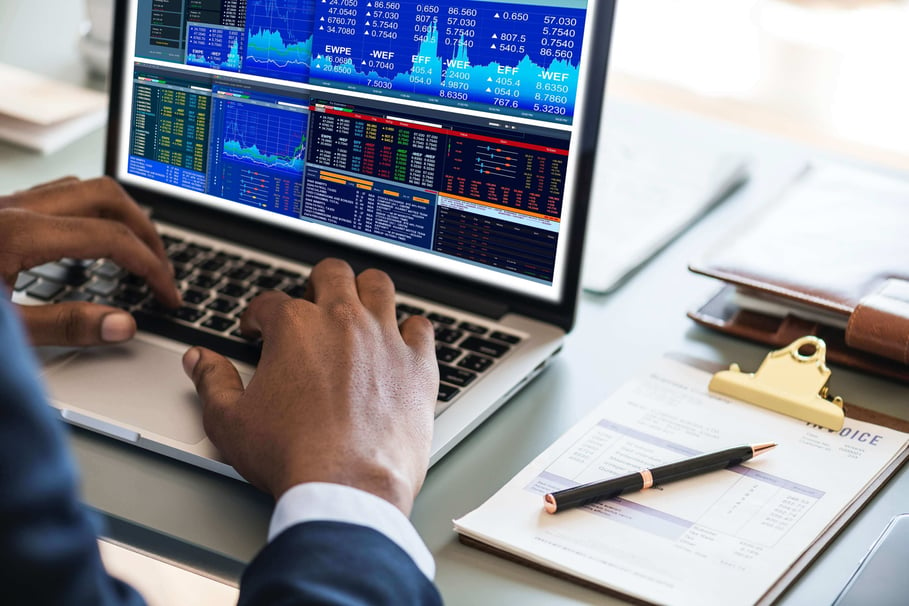 Conventionally, SMEs always tend to be lean. However, the prospect of using RPA for improving productivity, speed, and accuracy towards enhancing business outcome is more of a 'must have' than a 'nice to have' business element even for SMEs. The newly minted doctrine for SMEs has that sooner RPA is adopted in the processes the better.
White paper on "How to undertake digital transformation for mid-sized enterprises?"
Download now
RPA significantly helps SMEs in the following 5 smart ways:
5 ways in which RPA helps SMEs
High productivity
Improved business performance
Un-interrupted continuous processing
Enhanced accuracy
Focused innovation
High productivity
RPA allows doing more with less. One bot license can be sequentially used to perform multiple processes. As the paper-work and records keeping is taken care of in the background, employees have improved bandwidth to reach out to more customers, seal an increasing number of deals, and perform better and faster with the same number of employees. As the systems would be automated to systematically gather together all information, the authorized employees can have the customer data at their finger tips resulting in better customer service and happier customers.


Improved business performance
As RPA is highly interoperable as well as industry and technology agnostic, it helps to automate processes in accounts payables, accounts receivables, auditing, government statutory compliances, and all other paper and process-intensive work. It functions 24x7, automates all rule-based and repetitive activity involving structured data, and can be scaled up, as required. Using Artificial Intelligence (AI)/ Machine Learning (ML) layers, RPA can even be extended to automate processes involving unstructured data involving free text, documents, PDFs, images, etc.


Un-interrupted continuous processing
RPA is a non-intrusive technology and involves only surface level integration while maintaining the integrity of the underlying enterprise systems. This system sophistication does not involve coding. It allows automation using drag and drop features, just like a macro would in MS Excel, and allows faster implementation along with lowered risks without any real down time. It performs similar to how a human operator would but with higher element of accuracy. It works without a break in a continuous manner delivering more throughput.


Enhanced accuracy
As humans continue to work on complex and repetitive processes, errors tend to creep in by oversight than by design. RPA augments human effort that does not require reasoning and decision making thus automating tedious and rule-based tasks. It significantly improves accuracy and helps to efficiently and effectively service larger amounts of data.


Focused innovation
As RPA takes over the routine activities, SMEs are able to focus on their core competence and differentiators such as providing personalized customer attention and other human-centric activities, such as strategic innovation. Enterprises focused on building innovative solutions are good at attracting and retaining talent which in turn enhances their brand value.
In summary:
SMEs are a unique segment among business enterprises. They are already lean and productive. However, they need to deliver a sustainable market performance. RPA not only helps large companies but also SMEs and MSMEs, in this effort. RPA helps to automate early in the journey, stay competitive in the market through innovation and better productivity and in the bargain grow their revenue and market share.
Next reading: